Build Your Royalty Free Music Library
When you buy royalty free music from SmartSound, it's always available for you to customize and download directly from our web site or by installing it on your workstation for access with our Sonicfire Pro software.

Save Time With Our Patented Software
Our Professional Soundtrack Creation Technology automatically delivers professional music edits instantly. Adjusting the length, arrangement and instrumentation of every SmartSound track is instantaneous and 100% professional!
Be More Creative
SmartSound technology (Sonicfire Pro) allows you to express your creativity far beyond regular royalty free music. Since our music is totally customizable for length, mood and instrument mix, you can create over 20 million different soundtracks to find that perfect fit for your project.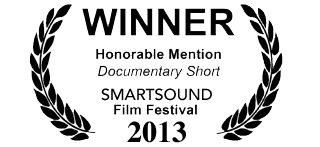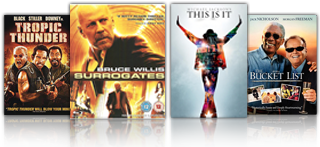 Impress Your Audience
Our royalty free music library is comprised of a hand-picked and professionally curated collection of music. Our music comes from top musicians, film composers, indie bands and independent artists. No sifting through thousands of crowd-sourced tracks. Every SmartSound track is a winner!
Use Legal Music
SmartSound offers one of the most generous worry-free music licenses in the industry. Put SmartSound in your (or your clients) productions and play it anywhere for any amount of time at no additional cost. (*If you need to manufacture more than 10,000 pieces of physical media, you'll need to contact us for approval...that's it!)
Premiere Pro/After Effects Plug-in setup
Premiere Pro/After Effects Plug-in setup
By
admin
Print
You will first need to update your Sonicfire Pro software to version 5.7 or higher. You can download the patch update from the link below:
http://www.smartsound.com/support/updates.html?product=sfp5
Once you have updated, you need to enter your plugin activation code. Click the Help menu and choose Plug-In Activation. Then select the appropriate plug-in. Verify your serial number is correct at the top and then enter your Plug-In Activation code. ***
If your code does not enable the "Activate" button, make sure your activation code is assigned to the correct serial number on the main Account Overview page. Also ensure there are no spaces at the beginning or end of the code
***
Next you will need to install the plugins for the Adobe application(s). You can download them from the link below:
http://www.smartsound.com/sonicfire/downloads/#adobe
Download the applicable installers and run them to install the Adobe portion of the plug-in.
Everything should now be installed and activated and ready to go. You can initiate the plugin from inside Premiere Pro by clicking File>New>SmartSound or from inside After Effects by clicking File>SmartSound.
Once the plugin is installed and activated inside Sonicfire Pro, you will need to invoke the plugin from within Premiere for each track that you want to create by clicking the File menu of Premiere and choosing New > SmartSound. Then click OK on the New Synthetic window that opens and it will create a temporary connection to Sonicfire Pro. You can verify the plugin is connected when the "Insert" button in the bottom right of the Express Track window changes to "Send".
Once you are connected, you can then either select your song and custom parameters from the Express Track window and simply click the "Send" button to send the audio to Premiere, or you can click the arrow next to the Send button and choose Insert at Timeline to place the track onto the Sonicfire Pro timeline for further editing, then use the File > Send to Plugin Host" option (which will be enabled when the plugin is connected). Once the audio is sent to Premiere, you the plugin will disconnect. If you need to create a new song, you will repeat the process, or if you need to edit an existing song you can simply double click on it inside Premiere and it will reopen on the Sonicfire Pro timeline. In After Effects, you will select the track and invoke the plugin again and choose the Edit option.
You can find more information in the Help documentation. Click the Help menu and choose Sonicfire Pro Help. Then click on "What's New" and choose the Adobe plugin section.
Submitted: 07/26/11 (Edited 07/10/14)
Views: 3908 views. Averaging 3 per day.
In the most recent 30 day period, there've been 18 views.
Similar Articles:
Error reading setup initialization file
Plug-in folder cannot be located
Can't find Quicktracks plug-in
Quicktracks for Premiere 6.x in Premiere Pro
Using Quicktracks in Premiere Elements 1-4