Build Your Royalty Free Music Library
When you buy royalty free music from SmartSound, it's always available for you to customize and download directly from our web site or by installing it on your workstation for access with our Sonicfire Pro software.

Save Time With Our Patented Software
Our Professional Soundtrack Creation Technology automatically delivers professional music edits instantly. Adjusting the length, arrangement and instrumentation of every SmartSound track is instantaneous and 100% professional!
Be More Creative
SmartSound technology (Sonicfire Pro) allows you to express your creativity far beyond regular royalty free music. Since our music is totally customizable for length, mood and instrument mix, you can create over 20 million different soundtracks to find that perfect fit for your project.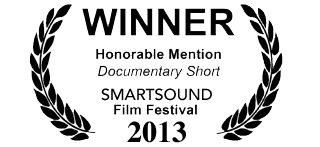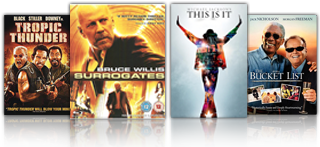 Impress Your Audience
Our royalty free music library is comprised of a hand-picked and professionally curated collection of music. Our music comes from top musicians, film composers, indie bands and independent artists. No sifting through thousands of crowd-sourced tracks. Every SmartSound track is a winner!
Use Legal Music
SmartSound offers one of the most generous worry-free music licenses in the industry. Put SmartSound in your (or your clients) productions and play it anywhere for any amount of time at no additional cost. (*If you need to manufacture more than 10,000 pieces of physical media, you'll need to contact us for approval...that's it!)
Can I Download Sonicfire Pro?
Can I Download Sonicfire Pro?
By
admin
Print
If you have questions and would like to speak to a customer service representative, please call 818-920-9122 or toll free 800-454-1900. You may send an email by using our
contact form
.
Sonicfire Pro 4
& 5
You can place your order with SmartSound and then request via email or phone call that you be provided with the download of the software.
Sonicfire Pro 3
Yes. We offer a downloadable demo that has the ability to become a full version. Once you have the demo installed, you can purchase both the software as well as purchase and download additional audio palettes from inside the demo application. Just click on the "Purchase" option from the startup screen. Once the purchase is complete, the demo version on your computer will be unlocked and converted to a fully functional version of Sonicfire Pro.
NOTE: THIS IS A VERY LARGE DOWNLOAD - IT IS ONLY RECOMMENDED FOR PEOPLE WITH RELIABLE, HIGH-SPEED INTERNET CONNECTIONS. THIS PURCHASE DOWNLOAD COULD TAKE AT LEAST 40 MINUTES. The purchase/download includes over 40 musical selections. You will also have the option to purchase/download additional music.
There are two versions of Sonicfire Pro available for download. You will need to select the appropriate version for your needs. The Digital Creators' Edition allows you to purchase the software and eight tracks. You may include additional audio palette downloads if you choose. The standard Edition comes with two CDs worth of music and also provides you with the opportunity to include additional audio palette downloads.
To request a demo, please visit the
Sonicfire Pro demo
request page.
Movie Maestro
Movie Maestro no longer has a demo available.
Quicktracks for Adobe Premiere
There are no download options for Quicktracks at this time. If you decide to purchase the software, the full version will be shipped to you.
Click here
to purchase Quicktracks for Premiere. If you would like to view a flash movie which demonstrates Quicktracks for Premiere Pro,
click here
.
Submitted: 09/17/09 (Edited 01/13/10)
Views: 752 views. Averaging 0 per day.
In the most recent 30 day period, there've been 0 views.
Similar Articles:
Can I Download Sonicfire Pro?
Songs I download keep disappearing
Download single tracks
Sonicfire Pro 2 in Mac 10.3
Do I need Sonicfire Pro 5?