Build Your Royalty Free Music Library
When you buy royalty free music from SmartSound, it's always available for you to customize and download directly from our web site or by installing it on your workstation for access with our Sonicfire Pro software.

Save Time With Our Patented Software
Our Professional Soundtrack Creation Technology automatically delivers professional music edits instantly. Adjusting the length, arrangement and instrumentation of every SmartSound track is instantaneous and 100% professional!
Be More Creative
SmartSound technology (Sonicfire Pro) allows you to express your creativity far beyond regular royalty free music. Since our music is totally customizable for length, mood and instrument mix, you can create over 20 million different soundtracks to find that perfect fit for your project.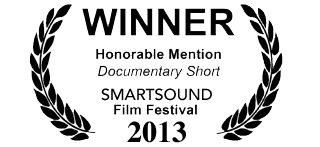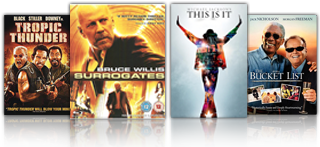 Impress Your Audience
Our royalty free music library is comprised of a hand-picked and professionally curated collection of music. Our music comes from top musicians, film composers, indie bands and independent artists. No sifting through thousands of crowd-sourced tracks. Every SmartSound track is a winner!
Use Legal Music
SmartSound offers one of the most generous worry-free music licenses in the industry. Put SmartSound in your (or your clients) productions and play it anywhere for any amount of time at no additional cost. (*If you need to manufacture more than 10,000 pieces of physical media, you'll need to contact us for approval...that's it!)
Moving your sound files to another drive
Moving your sound files to another drive
By
admin
Print
You must keep your Sonicfire Pro 5 software installed on your main hard drive, but you can store the large sound files onto a separate drive.
1. First create a folder on your external drive where you would like to store the music. Call this folder "SmartSound Music" or anything you like.
2. Open Sonicfire Pro 5. Click the Tools menu and choose Options (if on a PC) or click the Sonicfire Pro menu and choose Preferences (if on a Mac). Then select the Folders tab of the Options/Preferences menu.
3. Now click the "Add Folder" button at the bottom of the Folders tab. Select the folder that you created in Step 1. This will add the chosen folder to the list.
4. Next, select the newly added folder in the list at the bottom of the Folders tab. Now click the "Set Copy Destination" button. This will set the selected folder as the new location for sound files to be stored in when you install new music.
5. Now click the link at the top of the Folders tab that says "Click here to browse this folder" (or if on a Mac, click the Browse button). This will open a window in the SmartSound directory on your local hard drive.
6. Inside the SmartSound directory, open the "Sound Files" folder. You should now close Sonicfire Pro as well.
7. Now move all of the files inside the Sound Files folder into the custom folder on your external hard drive. All of the sound files will have a .sds extension. (You can ignore the "Sound Files Hits" and "Sound Files Modified" folders, as those need to remain on the local drive.)
8. Once the files have been moved, relaunch Sonicfire Pro. The sound files will now be detected in their new location and made available.
All owned tracks should display a blue icon next to them in the Express Track window. If the icon is gray, that means that the sound file(s) for that track are not accessible. Verify the drive is mounted and accessible and that your correct folder is set in the Folders tab.
Submitted: 02/21/12
Views: 6042 views. Averaging 5 per day.
In the most recent 30 day period, there've been 71 views.
Similar Articles:
How do I copy a sound palette to my hard drive?
Backing up your SSDL files
Importing audio files into Pinnacle Studio
I want to keep my music on an external drive
No Sound on Mac Mavericks 10.9