Build Your Royalty Free Music Library
When you buy royalty free music from SmartSound, it's always available for you to customize and download directly from our web site or by installing it on your workstation for access with our Sonicfire Pro software.

Save Time With Our Patented Software
Our Professional Soundtrack Creation Technology automatically delivers professional music edits instantly. Adjusting the length, arrangement and instrumentation of every SmartSound track is instantaneous and 100% professional!
Be More Creative
SmartSound technology (Sonicfire Pro) allows you to express your creativity far beyond regular royalty free music. Since our music is totally customizable for length, mood and instrument mix, you can create over 20 million different soundtracks to find that perfect fit for your project.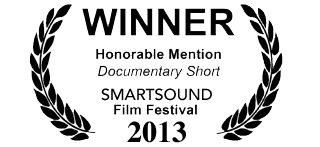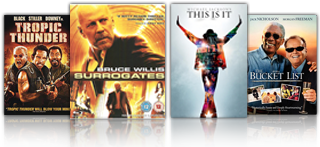 Impress Your Audience
Our royalty free music library is comprised of a hand-picked and professionally curated collection of music. Our music comes from top musicians, film composers, indie bands and independent artists. No sifting through thousands of crowd-sourced tracks. Every SmartSound track is a winner!
Use Legal Music
SmartSound offers one of the most generous worry-free music licenses in the industry. Put SmartSound in your (or your clients) productions and play it anywhere for any amount of time at no additional cost. (*If you need to manufacture more than 10,000 pieces of physical media, you'll need to contact us for approval...that's it!)
Do I need Sonicfire Pro 5?
Do I need Sonicfire Pro 5?
By
admin
Print
-------------------------
Our award winning Sonicfire Pro 5 software allows you to easily manage your SmartSound library and export fully customized audio files. While Sonicfire Pro is not required to use the music, it makes it much easier and more efficient to preview and create your customized audio files. There are 2 versions of Sonicfire Pro 5:
- The free version of Sonicfire Pro 5 consists of a search engine (Express Track) to organize and display your library and help you find the perfect music for your project. You can then select one of your tracks, enter a custom length, select from the different available arrangements and instrument mix presets, and export the audio as a .wav or .aif file. When you install Sonicfire Pro and obtain a free serial number, you will also get a 21 day demo of the full version for your evaluation.
- The full version of Sonicfire Pro 5 offers unprecedented control over the length, arrangement, and instrument mix of your SmartSound music by giving you a timeline and video window to work with, which allow you to dynamically alter the components of the music to better suit your onscreen events.
You can download the installer for Sonicfire Pro 5.8
here
. Once installed, log into your SmartSound account and it will automatically obtain the appropriate serial number from your account (if you don't have a serial number in your account, let us know
here
and we will assign a free one to your account).
Sonicfire Pro 5.8 is a brand new version, separate from the previous version of Sonicfire Pro 5.7.5 and below. The upgrade to the full version of Sonicfire Pro 5.8 is $99.95, which includes 10 tracks from the new "Core Evolution" album. If you own the full version of Sonicfire Pro 5.7.5 or earlier, the upgrade cost to the full version of Sonicfire Pro 5.8 is only $29.95. You can purchase the upgrade through the software at any time.
If you have a version of Sonicfire Pro 5 that is less than 5.7.5, you will want to upgrade to at least this version by clicking
here
and running the update installer.
--------------------------
Submitted: 07/26/11 (Edited 05/09/13)
Views: 16669 views. Averaging 11 per day.
In the most recent 30 day period, there've been 27 views.
Similar Articles:
Sonicfire Pro 2 in Mac 10.3
Does Sonicfire Pro work with my NLE?
Can I Download Sonicfire Pro?
QuickTime 7 & Sonicfire Pro
Sonicfire Pro 5 System Requirements