Build Your Royalty Free Music Library
When you buy royalty free music from SmartSound, it's always available for you to customize and download directly from our web site or by installing it on your workstation for access with our Sonicfire Pro software.

Save Time With Our Patented Software
Our Professional Soundtrack Creation Technology automatically delivers professional music edits instantly. Adjusting the length, arrangement and instrumentation of every SmartSound track is instantaneous and 100% professional!
Be More Creative
SmartSound technology (Sonicfire Pro) allows you to express your creativity far beyond regular royalty free music. Since our music is totally customizable for length, mood and instrument mix, you can create over 20 million different soundtracks to find that perfect fit for your project.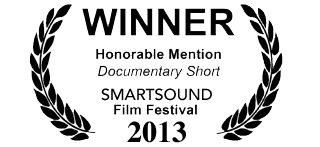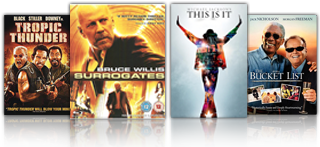 Impress Your Audience
Our royalty free music library is comprised of a hand-picked and professionally curated collection of music. Our music comes from top musicians, film composers, indie bands and independent artists. No sifting through thousands of crowd-sourced tracks. Every SmartSound track is a winner!
Use Legal Music
SmartSound offers one of the most generous worry-free music licenses in the industry. Put SmartSound in your (or your clients) productions and play it anywhere for any amount of time at no additional cost. (*If you need to manufacture more than 10,000 pieces of physical media, you'll need to contact us for approval...that's it!)
Royalty-free License Information
Royalty-free License Information
By
admin
Print
SmartSound music is royalty-free for the vast majority of music users. Unless you are making a television program that will be broadcast on national television or a feature film that receives distribution nationally in public, commercial theaters you will NOT need to pay us any additional fees to use SmartSound music.
Besides those two exceptions, you need not acquire any additional rights from us and your license for the use of the music is included in the price you paid for the disk or song when you first bought it from us or one of our resellers. The music is copyrighted and the original composer retains his copyright. That just means that you are allowed to use the music, but you do not own it. Under the license agreement, you can use SmartSound music for any media project besides the above mentioned exceptions. Note however, you cannot make and sell a music library using SmartSound music or distribute the music by itself (in other words, separate from your media project) in any way.
If one of the two above mentioned exceptions applies to you, please see our Professional Music End User License for the specific requirements regarding these uses. If one does apply to you, please contact SmartSound to obtain an additional license, which will require an additional fee.
In some very rare cases, even though you acquired the music without needing to get an additional license you may be required to file Cue Sheets for certain commercial radio or TV uses. This may be a requirement of the broadcast station, which broadcasts the music and which has a license with ASCAP or BMI. A Cue Sheet documents which music was used and who the original composer is. If Cue Sheets are needed, you simply provide the composer and music publisher information.(Locate composer information) You write that on the Cue Sheet submit it to the distributor or other such entity requesting the Cue Sheet and you are done.
These stations pay blanket license fees to ASCAP and BMI, which entitle them to play music. ASCAP and BMI use the Cue Sheets to determine how to distribute the license fees they receive from stations.
To summarize, SmartSound music is royalty-free for the vast majority of uses. Unless you are doing major theatrical film or national broadcast television, you will NOT need to pay us any additional fees to use SmartSound music.
Notice for International Customers (non-US and Canada): SmartSound music may require the payment of performance royalties in some countries. You will be notified by the performance rights society in your country only when this is the case and will be responsible for any payments required. Note that we will assist you in any way possible to help you dispute any billing that is not consistent with the Professional Music End User License. Sometimes, bills for royalty payments may be dismissed by sending in a copy of the music license agreement found on your SmartSound music disc. Please contact us if further assistance is necessary.
To aid our customers in Germany, Austria, and Switzerland, we have added a note at the bottom of each music preview page indicating if a disc has been cleared as "license free" with GEMA. If a disc is not considered license free, you may be asked for royalty payment. If the use in these countries is not similar to one of the exceptions noted above we recommend disputing these bills, and we will assist you in providing the necessary documentation to GEMA, however you are ultimately responsible should payment be required.
You can find more information by
clicking here
.
Submitted: 09/15/09
Views: 1018 views. Averaging 0 per day.
In the most recent 30 day period, there've been 2 views.
Similar Articles:
Composer Information
Sonicfire Pro Software License
3rd Party License Agreements
End User License Agreement for Sonicfire Pro
EMI Consumer Music Limited License