Build Your Royalty Free Music Library
When you buy royalty free music from SmartSound, it's always available for you to customize and download directly from our web site or by installing it on your workstation for access with our Sonicfire Pro software.

Save Time With Our Patented Software
Our Professional Soundtrack Creation Technology automatically delivers professional music edits instantly. Adjusting the length, arrangement and instrumentation of every SmartSound track is instantaneous and 100% professional!
Be More Creative
SmartSound technology (Sonicfire Pro) allows you to express your creativity far beyond regular royalty free music. Since our music is totally customizable for length, mood and instrument mix, you can create over 20 million different soundtracks to find that perfect fit for your project.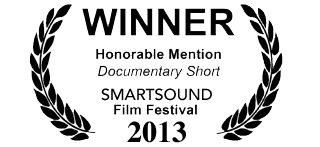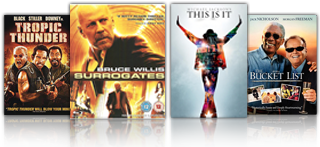 Impress Your Audience
Our royalty free music library is comprised of a hand-picked and professionally curated collection of music. Our music comes from top musicians, film composers, indie bands and independent artists. No sifting through thousands of crowd-sourced tracks. Every SmartSound track is a winner!
Use Legal Music
SmartSound offers one of the most generous worry-free music licenses in the industry. Put SmartSound in your (or your clients) productions and play it anywhere for any amount of time at no additional cost. (*If you need to manufacture more than 10,000 pieces of physical media, you'll need to contact us for approval...that's it!)
How do I access my SmartSound music?
How do I access my SmartSound music?
By
admin
Print
SmartSound music is unique in the fact that you can customize any song to the exact length you need it to be. Our system can deliver a professionally edited audio file, automatically, at any length you choose. There are a few different ways you can access your purchased SmartSound music:
Download a custom audio file directly from SmartSound.com
You can access your music directly from the website using your online SmartSound account. Log into your account, or click on the "Your Account" link near the top of the page. Then click the "My Music" link to view all of your album and single track purchases. Click the "Customize & Download AIF,WAV,MP3" link next to the item you would like to access. You can then choose from the full original length, preset lengths of 15, 30, or 60 seconds, or enter a custom length up to a maximum of 4 minutes. Once the length is set, you can choose from the different variations and download the audio in your desired format. You can download as many different lengths and variations as you wish.
Download and install the music into Sonicfire Pro 5
Our Sonicfire Pro 5 software makes it easy to manage your SmartSound library, export customized audio files, and browse and purchase new music. - If you are using Sonicfire Pro 5.8, then you can purchase your music directly from inside the program and it will automatically download and install. You can log into your account from within the software, select a track, and click "Add to Cart". If you already own the item, you will be prompted to install it. - If you are using Sonicfire Pro 5.5.2 through 5.8, you can download the SSDL file to install the music into Sonicfire Pro. Log into your account on the website, then click the My Music link to view your music library. Then click the "Download for Sonicfire Pro" link next to the item you would like to install. A window will open with the download link and the answers to 4 security questions. Download and run the SSDL file, then enter the 4 security questions. When the answers match, the Submit button will enable, which you can click to begin the installation. (If you are using an earlier version of Sonicfire Pro, you should update your software first).
Download and install the music into a SmartSound-integrated third party product.
If you are using a third party program that has a SmartSound integration (such as Cyberlink PowerDirector 9-11, Corel VideoStudio Pro, or Roxio EasyMedia Creator), you will need to download the SSDL file and install it from inside the third party interface. Follow the steps above to obtain the SSDL file and 4 security answers, then launch the third party program and navigate to the SmartSound section. There should be a button labeled "SmartSound" that will open an options menu. Select the Albums tab of the options menu, then click the Add button at the bottom and select the SSDL file. Enter the security answers and click "Submit" to install the music. All of your purchases will remain in the My Music section of your SmartSound account if you ever need to redownload or reinstall them.
NOTE:
If the "Submit" button is still disabled, then one or more of the answers is not matching exactly. Make sure the order date is entered according to the date format used on your computer, and make sure there are no leading or trailing spaces in any of the answers.
NOTE:
Make sure that the file you download has an ".ssdl" extension. Sometimes the web browser may mistakenly add a ".zip" extension to the file, which is incorrect. If this happens, simply edit the name of the file and remove the ".zip" extension. The file needs to have an ".ssdl" extension to install properly.
NOTE
: Music downloaded from the website is NOT able to be directly installed into the older 3.x Quicktracks plugin. If you want to purchase music for Quicktracks 3, you will need to either purchase the music directly from within the Quicktracks 3 plugin, or you can filter the albums on our music page to only display the albums compatible with Quicktracks 3, and then be sure to add the physical disk shipment to your order. Then you can download the music and install the music into Sonicfire Pro 5 immediately, then install the music into Quicktracks once the physical disks arrive.
Submitted: 02/17/10 (Edited 06/10/14)
Views: 50906 views. Averaging 26 per day.
In the most recent 30 day period, there've been 79 views.
Related Articles: Backing up your SSDL files, Install downloaded music into Quicktracks 5, Problem installing music downloaded from the web
Similar Articles:
Can't access tracks after migrating
Can I use SmartSound music?
Reinstalling SmartSound Music
How to Update the SmartSound Music Library
Music that I downloaded via SmartSound disappeared