Build Your Royalty Free Music Library
When you buy royalty free music from SmartSound, it's always available for you to customize and download directly from our web site or by installing it on your workstation for access with our Sonicfire Pro software.

Save Time With Our Patented Software
Our Professional Soundtrack Creation Technology automatically delivers professional music edits instantly. Adjusting the length, arrangement and instrumentation of every SmartSound track is instantaneous and 100% professional!
Be More Creative
SmartSound technology (Sonicfire Pro) allows you to express your creativity far beyond regular royalty free music. Since our music is totally customizable for length, mood and instrument mix, you can create over 20 million different soundtracks to find that perfect fit for your project.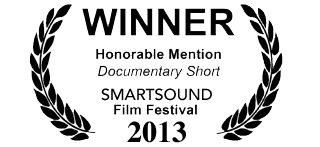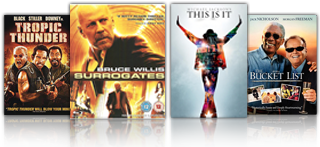 Impress Your Audience
Our royalty free music library is comprised of a hand-picked and professionally curated collection of music. Our music comes from top musicians, film composers, indie bands and independent artists. No sifting through thousands of crowd-sourced tracks. Every SmartSound track is a winner!
Use Legal Music
SmartSound offers one of the most generous worry-free music licenses in the industry. Put SmartSound in your (or your clients) productions and play it anywhere for any amount of time at no additional cost. (*If you need to manufacture more than 10,000 pieces of physical media, you'll need to contact us for approval...that's it!)
Click Here to Select Music freeze
Click Here to Select Music freeze
By
admin
Print
This is a very rare problem. Here is an outline of the steps necessary for its resolution.
1. Open Premiere
2. Click File>New>SmartSound
3. Select "Click here to select music"
4. When the window appears to freeze, hold down Alt+Spacebar.
You will notice a menu pop-up; most likely at the bottom right of the screen.
5. Select Move and then push any of the arrow keys once. This will adhere the missing window to your mouse.
6. Drag the window to the middle of the screen and click.
7. This will cause the window to drop in the proper location.
8. Close the Maestro and then close Premiere.
9. Reopen Premiere to test. It should be working fine. The location of the window gets written to the registry each time you exit the program.
10. Once this process is completed successfully, download and install the latest
Quicktracks update
.
Submitted: 09/17/09
Views: 272 views. Averaging 0 per day.
In the most recent 30 day period, there've been 0 views.
Similar Articles:
Can I use SmartSound music?
I want more music, what are my options?
More Music Selections
How do I access my SmartSound music?
I want to keep my music on an external drive