SmartSound Software
Sonicfire Pro
Sonicfire Pro Plugins
Sonicfire Pro Hit Packs
Cloud-Based
Smartsoundtracker
The Smart Soundtracker iOS app has been discontinued and is no longer available from the App Store.
This cool app makes your videos more fun and memorable.
It comes with 6 royalty free music soundtracks that get automatically edited to fit your video. Your video and soundtrack will always end together creating a bigger impact and making your videos more fun, interesting and moving. Smart Soundtracker takes any video from your Camera Roll and turns it into a memorable keepsake.
Dozens more themed soundtracks are available via in-app purchase.
Post your new videos directly to Facebook and YouTube or send via E-mail. Save to Camera Roll for even more sharing options.
Watch the Demos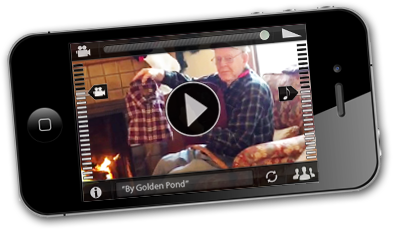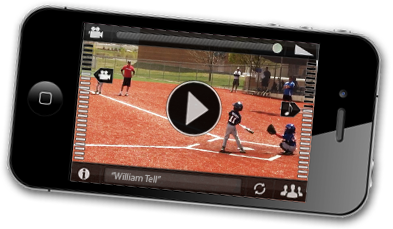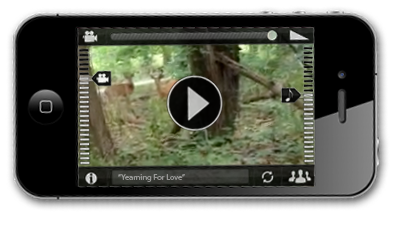 Customer Testimonials
"It turned a simple video of my Grandfather into a special keepsake. I shared it with my Mom and it brought tears to her eyes."
"I still laugh every time I watch this video of my dog with the soundtrack...too funny!"
"I love that I can adjust the volumes so you can hear the music instead of me yelling. :)"
"Every video is better with a soundtrack, it's amazing."
Your Privacy
Privacy Information | License Agreements
Developed by SmartSound LLC.
8550 Balboa Blvd.
Suite 180
Northridge, CA 91325
We Value Your Privacy
All purchases of Smart Soundtracker for iOS are made via the App Store. None of your personal information is transferred to SmartSound as part of this purchase.
You do not need to register or create an account to use Smart Soundtracker. If you choose to configure sharing via YouTube or Facebook, your account is accessed using the interfaces provided by each service. None of your personal information is saved or shared with SmartSound.
Allowing Smart Soundtracker to access your location information.
When you run Smart Soundtracker for the first time, you will be asked to "Allow" the app to access your location information. Smart Soundtracker does not track or share your location. Since the videos in your Camera Roll may contain GPS information, you must grant the app permission to access your location. If you do not "Allow" Smart Soundtracker to access your location information, it will not be able to access the videos on your device.
SmartSound has been in the business of providing personalized soundtracks to millions of people for over 17 years. We deliver professional products that respect your privacy.
Smart Soundtracker Music License Agreement Smart Soundtracker Software End User License Agreement
PLEASE READ THE FOLLOWING TERMS AND CONDITIONS CAREFULLY. BY PURCHASING THIS APPLICATION YOU ARE ACCEPTING SUCH TERMS AND CONDITIONS FOR BOTH THE SMART SOUNDTRACKER SOFTWARE APPLICATION AND THE MUSIC FILES AVAILABLE THEREIN. IF YOU DO NOT WISH TO BE BOUND BY SUCH PROVISIONS, DO NOT PURCHASE THIS APPLICATION.
Personal Music License Agreement (Smart Soundtracker Software License Agreement follows)
1. Terms and Conditions. The music contained in the Smart Soundtracker Application Software (hereinafter "Software") whether located in the "My Soundtracks" or "Buy Soundtracks" portion of the Software, (hereinafter "Music"), is the copyrighted property of SmartSound LLC. and/or its licensors (hereinafter "SmartSound"). SmartSound and its Licensor's are solely responsible for the Music contained herein. Such ownership and related interests are protected by U.S. and international copyright laws.
2. Rights Granted. SmartSound grants you a limited, non-exclusive, worldwide, perpetual, royalty-free right and license to use, adapt, synchronize, reproduce, and distribute the Music (including the music/audio, musical compositions, and lyrics contained therein) solely (i) for private viewing/listening in your home, and/or (ii) in your non-commercial (not for profit) videos, which you may distribute on the Internet for personal use only.
3. Restrictions. You may not use the Music for profit or other commercial use or any other use not specifically identified in Section 2 above. If you engage in any unauthorized use of the Music, you may be subject to additional fees and/or legal redress by SmartSound and agree to indemnify and hold harmless SmartSound from all costs and expenses arising or resulting from claims for royalties or fees by SmartSound or any applicable performing rights societies or organizations.
Smart Soundtracker Software License Agreement
1. Ownership. The Software and related instructions and information are licensed (not sold) to you, and SmartSound retains all ownership interests and intellectual property rights in and to the Software and is solely responsible thereof. Such ownership and related interests are protected by patent and copyright under the U.S. Patent and Trademark Office and U.S. and international copyright laws.
2. Rights Granted. SmartSound grants you a nonexclusive, nontransferable license to (i) install and use one copy of the Software purchased from the App Store. For clarity, you may purchase as many copies as you like, however each purchased copy may not be copied or duplicated under any circumstances. Specifically, you may not: (a) copy, disclose, publish, export, distribute, rent, lease or sublicense; (b) remove any SmartSound patent, trademark or copyright notices from; (c) modify, translate or prepare derivative works of; (4) use in any commercial or professional media or video project defined herein as any project for remuneration or payment of any kind; (d) transmit by digital or any other electronic means; or (e) reverse engineer, decompile or disassemble all or any portion, of the Software in any form, except as expressly licensed herein.
3. User Responsibility. You are responsible for the management and operation of the Software. Further, you agree to indemnify, hold harmless and defend SmartSound from and against all claims or lawsuits, including attorneys' fees, that arise or result from any use or distribution of the Software (including the Music and audio content) not expressly authorized in this Agreement.
4. Warranty. SmartSound shall have no liability for any damages relating to your use of the Software. SMARTSOUND WAIVES ALL EXPRESS OR IMPLIED WARRANTIES, INCLUDING ANY WARRANTIES OF MERCHANTABILITY OR FITNESS FOR A PARTICULAR PURPOSE. IN NO EVENT WILL SMARTSOUND BE LIABLE FOR ANY KIND OF SPECIAL, INCIDENTAL OR CONSEQUENTIAL DAMAGES, EVEN IF SMARTSOUND HAS KNOWLEDGE OF SUCH POTENTIAL LOSS OR DAMAGE.
5. Termination. This Agreement is effective until terminated. You may terminate it at any time by deleting or erasing the Software, including all Music files, installation programs and related instructions and information. This Agreement also will terminate if you do not comply with any terms or conditions of this Agreement. Upon such termination you agree to delete or erase the Software and all Music included and associated with the Software.
6. Agreement. This Agreement expresses the entire understanding between you and SmartSound, and supersedes all other oral or written communications relating to the Software. This Agreement shall be governed and construed under the laws of the State of California and subject to the exclusive jurisdiction of the courts therein.
You hereby represent and warrant that (i) you are not located in a country that is subject to a U.S. Government embargo, or that has been designated by the U.S. Government as a "terrorist supporting" country; and (ii) you are not listed on any U.S. Government list of prohibited or restricted parties.
You acknowledge and agree Apple and its subsidiaries are third party beneficiaries of the SmartSound® Personal Music License and Smart Soundtracker Software End User License Agreement and upon your acceptance of the terms and conditions of this Agreement Apple will have the right, and will be deemed to have accepted the right, to enforce this Agreement against you as a third party beneficiary hereof.
WARNING: Federal law provides severe civil and criminal penalties for the unauthorized reproduction, distribution and exhibition of copyrighted music, software, digital music and audio files and other digital or physical media. Copyright infringement is investigated by the FBI and may constitute a felony with a maximum penalty of up to five years in prison and/or $250,000 fine.
For any questions regarding this license please contact:
SmartSound LLC.
8550 Balboa Blvd. Ste. 180
Northridge, CA 91325
U.S.A.

Frequently Asked Questions
What videos can I use in Smart Soundtracker?
Smart Soundtracker will allow you to select any videos from your Camera Roll. It cannot access any other videos from your device. If you have a video that is not in your Camera Roll, you can try to E-mail or Message the video to yourself and then save the attached video to your Camera Roll.
What type of license do I have to the soundtracks in my video?
All soundtracks for Smart Soundtracker are for personal, non-commercial use only. If you plan to use the soundtracks in a commercial video or for any monetized videos, you should purchase our commercial-use royalty free music from www.smartsound.com
Can I sample the soundtracks before buying?
Sure. There are 6 soundtracks included with the app. Those soundtracks can be previewed in the list below. Once you purchase the app, all the of additional music can be previewed from inside the app before purchasing.
Why do I need to allow Smart Soundtracker to access my location data?
Smart Soundtracker does not do any tracking of your current location. The reason the app need this permission is because items in your Camera Roll contain GPS location data as an attribute of the video. Since this location data may be part of your video, the app must have the appropriate permission. Smart Soundtracker does not currently read, store or share the location data that is included in your videos...it just adds soundtracks to make your videos more awesome.
How do I pick a different soundtrack?
After you've selected a video, Smart Soundtracker will randomly pick a soundtrack from your library of soundtracks to get started. The app comes with 5 different soundtracks and many more are available for in-app purchase. To change the soundtrack, just tap the name of the soundtrack at the bottom middle of the screen to bring up your soundtrack library. From there you can tap the Play button to preview the tracks and just select the soundtrack name to select it. Smart Soundtracker will edit the soundtrack perfectly to your video...just watch, share and enjoy!
How do I buy more soundtracks?
You must be in a video with a soundtrack to access the soundtrack library and store. Simply tap the name of the soundtrack at the bottom middle of the screen to bring up your soundtrack library. The "My Soundtracks" section will be selected by default. Tap on the "Buy Soundtracks" in the upper right to access the music packs available for purchase.
How much do add-on soundtracks cost?
Your first 6 soundtracks are included with the app. Additional soundtracks are available in themed packs 3-soundtracks for $0.99 US and 6-soundtracks for $1.99 US.
SmartSound Software
Sonicfire Pro
Sonicfire Pro Plugins
Sonicfire Pro Hit Packs
Cloud-Based