Royalty Free Music
Unique To Your Project - Every Time
Build Your Royalty Free Music Library
When you buy royalty free music from SmartSound, it's always available for you to customize and download directly from our web site or by installing it on your workstation for access with our Sonicfire Pro software.

Save Time With Our Patented Software
Our Professional Soundtrack Creation Technology automatically delivers professional music edits instantly. Adjusting the length, arrangement and instrumentation of every SmartSound track is instantaneous and 100% professional!
Be More Creative
SmartSound technology (Sonicfire Pro) allows you to express your creativity far beyond regular royalty free music. Since our music is totally customizable for length, mood and instrument mix, you can create over 20 million different soundtracks to find that perfect fit for your project.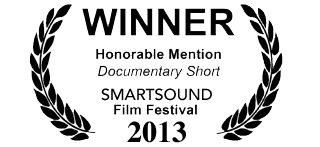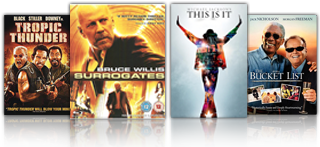 Impress Your Audience
Our royalty free music library is comprised of a hand-picked and professionally curated collection of music. Our music comes from top musicians, film composers, indie bands and independent artists. No sifting through thousands of crowd-sourced tracks. Every SmartSound track is a winner!
Use Legal Music
SmartSound offers one of the most generous worry-free music licenses in the industry. Put SmartSound in your (or your clients) productions and play it anywhere for any amount of time at no additional cost. (*If you need to manufacture more than 10,000 pieces of physical media, you'll need to contact us for approval...that's it!)
New Royalty Free Music Search
Or Browse By
(Click to add multiple browse filters)
Genre
|
Instrument
|
Keyword
|
Advanced
Currently Browsing — Subdued


PS18
Sincere / Gentle / Heartfelt (PS18)
A heartfelt gathering of light piano and guitar pieces. This collection of intimate and easy-going backgrounds creates a warm setting for any scene.
http://www.smartsound.com/producer/images/ps18_200.jpg
$ 99.95
Album

MEDLEY
Keywords:
Subdued

FCRB06
Richard Band Vol 6 - Family
An engaging variety of musical moods for family-oriented presentations. From touching passages to funny, quirky moments, this collection can cover many cinematic situations geared for young and old alike. Features large, live studio orchestra.
http://www.smartsound.com/filmscore/images/fcp_b06_200.jpg
$ 99.95
Album

MEDLEY
Keywords:
Subdued

LS44
Love Stories
Tender and thoughtful melodies perfect for supporting your emotional narrative. Ideal for telling an intimate story between two people. Pensive, melancholy, and romantic, these selections give gentle support for your most intimate and sentimental visuals.
http://www.smartsound.com/music/images/lovestories.jpg
$ 99.95
Album

MEDLEY
Keywords:
Subdued

DU44
Dramatic Undertones
Suspenseful orchestral soundtracks primed for your next cinematic adventure. From dark and mysterious undercurrents to full-throttle chase sequences, these symphonic scores deliver a Hollywood punch without needing a big Hollywood budget. Take your visuals and your audience to tense and exciting realms with Dramatic Undertones.
http://www.smartsound.com/music/images/dramatic.jpg
$ 99.95
Album

MEDLEY
Keywords:
Subdued

SP0544
Logos and Stingers (SP05)
A variety of production elements that include bumpers, stingers, hits, logos, and beds. From musical news beds to large cinematic logo sweeps, these cues work great for use in radio as well as video programming.
http://www.smartsound.com/effects/images/sp05.jpg
$ 99.95
Album

MEDLEY
Keywords:
Subdued

RM44
Romance & Memories
Engaging, heartfelt music perfect for setting emotional and sentimental moments. This music will tug at the heartstrings and inspire warm, fond memories of joyous times. This collection is ideal for the event and wedding videographer and offers a rich, mellow palette for narration.
http://www.smartsound.com/music/images/romance.jpg
$ 99.95
Album

MEDLEY
Keywords:
Subdued


Want to save money?
Upgrade to a Music Pack
Want to save money?
Upgrade to a Music Pack