Royalty Free Music
Unique To Your Project - Every Time
Build Your Royalty Free Music Library
When you buy royalty free music from SmartSound, it's always available for you to customize and download directly from our web site or by installing it on your workstation for access with our Sonicfire Pro software.

Save Time With Our Patented Software
Our Professional Soundtrack Creation Technology automatically delivers professional music edits instantly. Adjusting the length, arrangement and instrumentation of every SmartSound track is instantaneous and 100% professional!
Be More Creative
SmartSound technology (Sonicfire Pro) allows you to express your creativity far beyond regular royalty free music. Since our music is totally customizable for length, mood and instrument mix, you can create over 20 million different soundtracks to find that perfect fit for your project.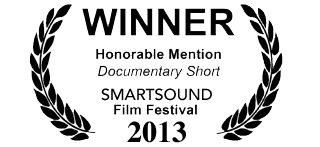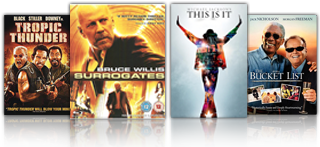 Impress Your Audience
Our royalty free music library is comprised of a hand-picked and professionally curated collection of music. Our music comes from top musicians, film composers, indie bands and independent artists. No sifting through thousands of crowd-sourced tracks. Every SmartSound track is a winner!
Use Legal Music
SmartSound offers one of the most generous worry-free music licenses in the industry. Put SmartSound in your (or your clients) productions and play it anywhere for any amount of time at no additional cost. (*If you need to manufacture more than 10,000 pieces of physical media, you'll need to contact us for approval...that's it!)
New Royalty Free Music Search
Or Browse By
(Click to add multiple browse filters)
Genre
|
Instrument
|
Keyword
|
Advanced

PS64
Summer Retrospective (PS64)
Visuals of sun drenched days and easier times will be enhanced by this set of retro tracks of good-time, fun and party music. With SmartSound technology, whether on the web or in our Sonicfire Pro software, you can score any party or other fun-time scene precisely no matter how long or short, by just typing in the length that you need and hitting enter.
http://www.smartsound.com/producer/images/PS64_200.jpg
$ 99.95
Album

MEDLEY
Keywords:
Surf

ASMM01
Massive Edge Orchestral
An intense cinematic exploration of big-sound orchestral music layered with electronic textures ranging from low growls, huge sweeps, digital flutters and syncopated spasms. Huge drums and backbeats match the big-orchestra sound and electronics for heroic climaxes juxtaposed with the dark and dramatic. Use this multi-layer album with SmartSounds Mood Mapping technology for mixes from face-meltingly full to minimally atmospheric and personal, while timing the piece perfectly for your visual.
http://www.smartsound.com/artist/images/ASMM01_200.jpg
$ 99.95
Album

MEDLEY

ASFB02
Ultra Pop
A dazzling display of pop hi-tech artistry built on a foundation of perfectly executed commercial compositional styles. Each track on this album tells its own unique story, though always with a tasteful use of the very newest in sound design techniques. This music is a perfect fit for television advertising or any project whose storyline or structure can benefit from a strongly contemporary yet accessible musical approach. Use the multi-layer capacity of SmartSound technology to craft mixes and moods well beyond the expected.
http://www.smartsound.com/artist/images/ASFB02_200.jpg
$ 99.95
Album

MEDLEY

STRATGG
Going Green
Light, easy and infectious tracks with a crisp, clean production value, simple musical approach and unique instrumentation. Pulsating percussion and other unique elements intertwine with various guitars, keyboards and coloristic accents to create activity with a purpose. SmartSound's unique multi-layer music controls in both our Cloud system and in Sonicfire Pro allow for even more creative blending of the mixes to evoke a wide palette of moods ideal for many creative media productions.
http://www.smartsound.com/strata/images/STRATGG_200.jpg
$ 99.95
Album

MEDLEY

BS29AU
Amp It Up
Guitar bands that heat it up, smoke it and burn it. Hard edged the way you want it.
http://www.smartsound.com/strata/images/BS29AU_200.jpg
$ 99.95
Album

MEDLEY

BS38CC
Case Closed
A cool collection of fun, energetic and dramatic tracks to increase the heart rate of your next production - music that will add intensity to your scenes of surveillance, suspense, chase and capture. Case closed.
http://www.smartsound.com/strata/images/BS38CC_200.jpg
$ 99.95
Album

MEDLEY

BS27EB
Electro Beat
A variety of beat driven tracks, chilled out and cooked up hot, ready to serve over visuals that are just looking for some tempo to help them move.
http://www.smartsound.com/strata/images/BS27EB_200.jpg
$ 99.95
Album

MEDLEY

BS35FC
Final Countdown
Backgrounds for scenes of drama, action and suspense; music designed to be unintrusive while fully underscoring the mood of production.
http://www.smartsound.com/strata/images/BS35FC_200.jpg
$ 99.95
Album

MEDLEY

BS20HV
Hypnotic Vibe
Chill Out music with a laid-back yet rhythmic feel. These lush tracks paint a deep, evocative image. The use of complex musical layers and soothing rhythms will put the audience in a mellow mindset.
http://www.smartsound.com/strata/images/BS20HV_200.jpg
$ 99.95
Album

MEDLEY

BS37LW
Live Wire
Straight-ahead, lift your spirits, red-blooded rock, with energy to get the job done. 12/8/2008
http://www.smartsound.com/strata/images/BS37LW_200.jpg
$ 99.95
Album

MEDLEY


Want to save money?
Upgrade to a Music Pack
Want to save money?
Upgrade to a Music Pack