Royalty Free Music
Unique To Your Project - Every Time
Build Your Royalty Free Music Library
When you buy royalty free music from SmartSound, it's always available for you to customize and download directly from our web site or by installing it on your workstation for access with our Sonicfire Pro software.

Save Time With Our Patented Software
Our Professional Soundtrack Creation Technology automatically delivers professional music edits instantly. Adjusting the length, arrangement and instrumentation of every SmartSound track is instantaneous and 100% professional!
Be More Creative
SmartSound technology (Sonicfire Pro) allows you to express your creativity far beyond regular royalty free music. Since our music is totally customizable for length, mood and instrument mix, you can create over 20 million different soundtracks to find that perfect fit for your project.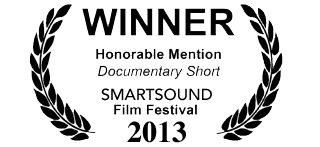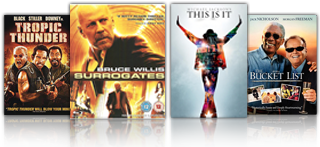 Impress Your Audience
Our royalty free music library is comprised of a hand-picked and professionally curated collection of music. Our music comes from top musicians, film composers, indie bands and independent artists. No sifting through thousands of crowd-sourced tracks. Every SmartSound track is a winner!
Use Legal Music
SmartSound offers one of the most generous worry-free music licenses in the industry. Put SmartSound in your (or your clients) productions and play it anywhere for any amount of time at no additional cost. (*If you need to manufacture more than 10,000 pieces of physical media, you'll need to contact us for approval...that's it!)
New Royalty Free Music Search
Or Browse By
(Click to add multiple browse filters)
Genre
|
Instrument
|
Keyword
|
Advanced
Currently Browsing — Romantic


PS55
Big Band Blast (PS55)
Relive the sounds of pop culture from the past: Swing Era style Big Bands recorded live in stereo. Emblematic of the 'war years' (1930's & 40s'), this upbeat music speaks to the hopes and dreams of an iconic time in American history. Great for film, historic documentary, personal stories and remembrance. With Sonicfire Pro's custom length feature, just type in the minutes, seconds, frames of your scene and you're traveling back in time- instantly.
http://www.smartsound.com/producer/images/PS55_200.jpg
$ 99.95
Album

MEDLEY
Keywords:
Romantic

FCRB06
Richard Band Vol 6 - Family
An engaging variety of musical moods for family-oriented presentations. From touching passages to funny, quirky moments, this collection can cover many cinematic situations geared for young and old alike. Features large, live studio orchestra.
http://www.smartsound.com/filmscore/images/fcp_b06_200.jpg
$ 99.95
Album

MEDLEY
Keywords:
Romantic

AB44
Across Borders
Travel to distant locales with selections influenced by cultures world-wide. This diverse collection features authentic ethnic sounds in addition to contemporary world-beat grooves. Visit places such as Egypt, Greece, Spain, Ireland, Africa, and more.
http://www.smartsound.com/music/images/acrossborders.jpg
$ 99.95
Album

MEDLEY
Keywords:
Romantic

EG0644
Edge 06: Chill-Out / Cool Moods / Lounge
An intoxicating mix of ultra-cool moods and grooves, best served chilled. Imbibe in cuts ranging from Downtempo, Acid-Jazz, Trip Hop and Bossa Nova, all the way to campy bachelor pad. Jazzy keyboards, ambient synths, deep bass lines and vocal accents flow together in a collection that's sure to quench the listener's senses.
http://www.smartsound.com/edge/images/eg06.jpg
$ 99.95
Album

MEDLEY
Keywords:
Romantic

TE44
Thematic Essentials
A strong collection of styles and textures applicable to a host of visuals. Includes tender instrumentals, dramatic rock, ethnic rhythms, motivational works, jazz, baroque, and more. Versatile tracks ready for many situations.
http://www.smartsound.com/music/images/thematic.jpg
$ 99.95
Album

MEDLEY
Keywords:
Romantic

IG44
Inspirational Guitar
Intimate and spiritual acoustic guitar performances to accompany that special moment. Elements of contemporary and classic styles come into play in works that feature solo as well as multi-tracked acoustic guitar. Great for religious settings or tender scenes.
http://www.smartsound.com/music/images/inspirational.jpg
$ 99.95
Album

MEDLEY
Keywords:
Romantic

CM44
Classical Masters
Elicit scenes of culture and grandeur with chamber and orchestral works from the master composers of the classical age. These selections are perfect for conveying high stature and sophistication or soothing the listener during any visual or narrative production. Showcasing composers from Bach to Tchaikovsky, Classical Masters gets a standing ovation.
http://www.smartsound.com/music/images/classical.jpg
$ 99.95
Album

MEDLEY
Keywords:
Romantic

SR44
Spicy Rhythms
Hot and sizzling South American, Caribbean and Spanish flavored selections that will add zest to any lively video or travelogue. Danceable mambo, tango, calypso and other styles take the listener overseas. As a backdrop to an island getaway, or a soundtrack to a jumping salsa party, Spicy Rhythms is sure to pep up any production.
http://www.smartsound.com/music/images/spicy.jpg
$ 99.95
Album

MEDLEY
Keywords:
Romantic

ASFB02
Ultra Pop
A dazzling display of pop hi-tech artistry built on a foundation of perfectly executed commercial compositional styles. Each track on this album tells its own unique story, though always with a tasteful use of the very newest in sound design techniques. This music is a perfect fit for television advertising or any project whose storyline or structure can benefit from a strongly contemporary yet accessible musical approach. Use the multi-layer capacity of SmartSound technology to craft mixes and moods well beyond the expected.
http://www.smartsound.com/artist/images/ASFB02_200.jpg
$ 99.95
Album

MEDLEY
Ultra Pop
(10 tracks) (1 tracks match your search)

Keywords:
Romantic

STRATITE
Intrigue & Tension
Transport your audience to a world of mystery and false options with unknown consequences. This album features layered music that can allow you to build tension through adding layers to reach critical moments in your film. Especially suited to films of an international bent or where strong characters are lost in a maze of deception and are tested in their resolve.
http://www.smartsound.com/strata/images/STRATITE_200.jpg
$ 99.95
Album

MEDLEY

Keywords:
Romantic


Want to save money?
Upgrade to a Music Pack
Want to save money?
Upgrade to a Music Pack