Build Your Royalty Free Music Library
When you buy royalty free music from SmartSound, it's always available for you to customize and download directly from our web site or by installing it on your workstation for access with our Sonicfire Pro software.

Save Time With Our Patented Software
Our Professional Soundtrack Creation Technology automatically delivers professional music edits instantly. Adjusting the length, arrangement and instrumentation of every SmartSound track is instantaneous and 100% professional!
Be More Creative
SmartSound technology (Sonicfire Pro) allows you to express your creativity far beyond regular royalty free music. Since our music is totally customizable for length, mood and instrument mix, you can create over 20 million different soundtracks to find that perfect fit for your project.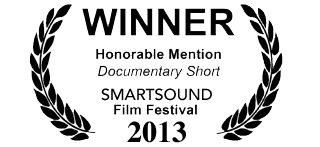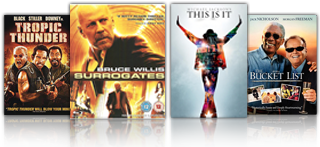 Impress Your Audience
Our royalty free music library is comprised of a hand-picked and professionally curated collection of music. Our music comes from top musicians, film composers, indie bands and independent artists. No sifting through thousands of crowd-sourced tracks. Every SmartSound track is a winner!
Use Legal Music
SmartSound offers one of the most generous worry-free music licenses in the industry. Put SmartSound in your (or your clients) productions and play it anywhere for any amount of time at no additional cost. (*If you need to manufacture more than 10,000 pieces of physical media, you'll need to contact us for approval...that's it!)

New Royalty Free Music Search
Or Browse By
(Click to add multiple browse filters)
Genre
|
Instrument
|
Keyword
|
Advanced

PS04
Groovin' / Soulful / Funk (PS04)
Get down and get funky with this collection of great soulful tunes. Venture from 70s soul grooves to more contemporary R&B rhythms. Add a fun groove to any video with this collection.
http://www.smartsound.com/producer/images/ps04_210.jpg
$ 99.95
Album

MEDLEY

EG0244
Edge 02: Rap / Rock / Pop
Crank out sounds like the chart-topping hits all the kids know. From rock and pop to rap and hip-hop, these tracks are in tune with today's dance scene.
http://www.smartsound.com/edge/images/eg02.jpg
$ 99.95
Album

MEDLEY

BS12PG
Phat Grooves
Fat, blunt hip-hop beats straight out of the West Coast. Set a grooving, laid-back vibe for your scenes with these rolling beats and big bass lines.
http://www.smartsound.com/strata/images/BS12PG_200.jpg
$ 99.95
Album

MEDLEY

STRAT22
Urban Hustle
Energize your productions with authentic, old-school funk. This ultra-tasty mix of bouncing bass and juicy guitar licks satisfies the need for that funky downtown sound.
http://www.smartsound.com/strata/images/strata22_200.jpg
$ 99.95
Album

MEDLEY

VOXJEL
The Jade Element
Smooth and cool, San Diego based Jade Element's Nu R&B is spiced with a taste of funk, soul and just a tad of gospel in the mix. This Voxation album makes available the full compliment of Sonicfire Pro features for quick and easy track customization in all of your video applications.
http://www.smartsound.com/voxation/images/VOXJEL_200.jpg
$ 99.95
Album

MEDLEY

STRAT11
Slam Funk
Funky, up-tempo jams to slick up your scenes. From fun retro grooves to heavy-hitting beats, this is your one-stop source for funk. Use in fun party settings, nighttime intrigue, or any scene needing a cool boost.
http://www.smartsound.com/strata/images/strata11_200.jpg
$ 99.95
Album

MEDLEY

STRAT20
Night Grooves
An intimate collection of sultry beats and shimmering hooks. From funky to sophisticated, these slow jams are well-suited for scenes of romantic chemistry and secret rendezvous.
http://www.smartsound.com/strata/images/strata20_200.jpg
$ 99.95
Album

MEDLEY

GT44
Good Times
Celebrate the Good Times in life with exuberant, carefree music. 'Good Times' is a musical vacation to exciting destinations filled with fun memories from the 70's, 80's and 90's. From the dance floor to parties at the beach, these spunky, punchy selections add personality to any production.
http://www.smartsound.com/music/images/goodtimes.jpg
$ 99.95
Album

MEDLEY

BS31DM
Downtown Mix
An eclectic, urban mix of R&B and Hip-Hop - funky and tight with some world beat flavor. Use these tracks behind your scenes of Downtown Anywhere.
http://www.smartsound.com/strata/images/BS31DM_200.jpg
$ 99.95
Album

MEDLEY

FCRB01
Richard Band Vol 1 - Action
A thrilling collection of big-screen action soundtracks with huge impact. With furious percussive passages to epic orchestral flourishes, each recording has the scene-stealing energy to charge up your next car chase or cliffhanging battle. Features large, live studio orchestra.
http://www.smartsound.com/filmscore/images/fcp_b01_200.jpg
$ 99.95
Album

MEDLEY


Want to save money?
Upgrade to a Music Pack
Want to save money?
Upgrade to a Music Pack