Royalty Free Music
Unique To Your Project - Every Time
Build Your Royalty Free Music Library
When you buy royalty free music from SmartSound, it's always available for you to customize and download directly from our web site or by installing it on your workstation for access with our Sonicfire Pro software.

Save Time With Our Patented Software
Our Professional Soundtrack Creation Technology automatically delivers professional music edits instantly. Adjusting the length, arrangement and instrumentation of every SmartSound track is instantaneous and 100% professional!
Be More Creative
SmartSound technology (Sonicfire Pro) allows you to express your creativity far beyond regular royalty free music. Since our music is totally customizable for length, mood and instrument mix, you can create over 20 million different soundtracks to find that perfect fit for your project.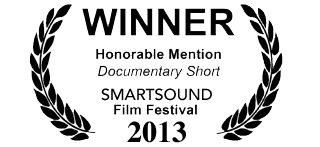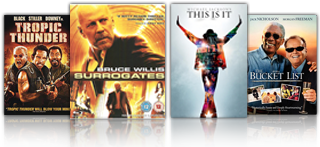 Impress Your Audience
Our royalty free music library is comprised of a hand-picked and professionally curated collection of music. Our music comes from top musicians, film composers, indie bands and independent artists. No sifting through thousands of crowd-sourced tracks. Every SmartSound track is a winner!
Use Legal Music
SmartSound offers one of the most generous worry-free music licenses in the industry. Put SmartSound in your (or your clients) productions and play it anywhere for any amount of time at no additional cost. (*If you need to manufacture more than 10,000 pieces of physical media, you'll need to contact us for approval...that's it!)
New Royalty Free Music Search
Or Browse By
(Click to add multiple browse filters)
Genre
|
Instrument
|
Keyword
|
Advanced

VC44
Vintage Comedy
Classic comedic music to punctuate a light-hearted moment and elicit gales of laughter from your audience. Comic selections from the great silent film era through the 30s, 40s, and 50s, along with circus music and 60's cartoon spoofs make this a must have collection of hilarious fun.
http://www.smartsound.com/music/images/vintage.jpg
$ 99.95
Album

MEDLEY
Keywords:
Funny, Lazy

BS05TS
Themes & Scenarios
A collection of orchestral soundtracks with running themes. Each group of three tracks takes a motif through various settings. Whether for romantic, comedy, or dramatic features, your project will be professionally scored with a common melodic thread.
http://www.smartsound.com/strata/images/BS05TS_200.jpg
$ 99.95
Album

MEDLEY

Keywords:
Funny

STRATGSS
Goofy, Silly & Sweet
Charming, happy and a little 'tongue in cheek', these specially crafted tracks from one of SmartSound's top composer's manage to be brand new and retro at the same time. Ideal for broadcast commercials and internet videos for conveying a sense of simplicity, silliness or fun, you can customize these tracks to perfection with all of the Sonicfire Pro features including Track Length, Instrument Mix, Timing Control, Tempo and Pitch Adjustment.
http://www.smartsound.com/strata/images/STRATGSS_200.jpg
$ 99.95
Album

MEDLEY

Keywords:
Funny

STRATCRS
Crime Scene
A special scoring package of thirteen cues for probing mysteries, suspense and action thrillers. These Multi-Layer tracks can be used in many different configurations with Sonicfire Pro software. Besides dialing in the exact Custom Length, use Mood Mapping to create dynamic, custom instrument mixes and Timing Control for precise action hits.
http://www.smartsound.com/strata/images/STRATCRS_200.jpg
$ 99.95
Album

MEDLEY

PS20
Comical / Fun / Novelty (PS20)
A delightfully wacky batch of happy-go-lucky tracks, in all musical styles. Throw on a floppy set of clown shoes and run through these bouncy ragtime, swing, and circus tunes. Perfect for animation, kids' shows, or just a funny montage of family bloopers.
http://www.smartsound.com/producer/images/ps20_200.jpg
$ 99.95
Album

MEDLEY
Keywords:
Lazy, Funny

PS69
The Lighter Side (PS69)
Easy going music for light hearted videos. From goofy and quirky to breezy and carefree, these tracks are perfect for adding a sense of fun, simplicity or playful engagement to any visual sequence. To make your musical backgrounds a perfect fit just type the scene length into Sonicfire Pro software and it's done!
http://www.smartsound.com/producer/images/PS69_200.jpg
$ 99.95
Album

MEDLEY
Keywords:
Funny

STRATFUT
Fun Times
Lighthearted and infectious tracks from a talented new band for SmartSound. These engaging tracks help render any scene into a frivolous funhouse atmosphere. Use Sonicfire Pro's precise control over all aspects of the timing and instrument mix to maximize the joy!
http://www.smartsound.com/strata/images/STRATFUT_200.jpg
$ 99.95
Album

MEDLEY
Fun Times
(10 tracks) (10 tracks match your search)

Keywords:
Funny

PS72
Celtic Spring (PS72)
Traditional Irish/Celtic melodies and instruments will put the sparkle and richness of the Green Isle into your projects. Using Sonicefire Pro's Timing Control feature you can fine tune musical peaks to coincide with the highlights of your visuals.
http://www.smartsound.com/producer/images/PS72_200.jpg
$ 99.95
Album

MEDLEY

FCRB05
Richard Band Vol 5 - Comedy
Fun, peppy, and cartoony tracks made for the most playful occasions. These cues hop, skip, flop, and jump with wacky abandon. Ideal for animation shorts or any comedic sequence. Features large, live studio orchestra.
http://www.smartsound.com/filmscore/images/fcp_b05_200.jpg
$ 99.95
Album

MEDLEY
Keywords:
Funny

ASMM01
Massive Edge Orchestral
An intense cinematic exploration of big-sound orchestral music layered with electronic textures ranging from low growls, huge sweeps, digital flutters and syncopated spasms. Huge drums and backbeats match the big-orchestra sound and electronics for heroic climaxes juxtaposed with the dark and dramatic. Use this multi-layer album with SmartSounds Mood Mapping technology for mixes from face-meltingly full to minimally atmospheric and personal, while timing the piece perfectly for your visual.
http://www.smartsound.com/artist/images/ASMM01_200.jpg
$ 99.95
Album

MEDLEY


Want to save money?
Upgrade to a Music Pack
Want to save money?
Upgrade to a Music Pack