Build Your Royalty Free Music Library
When you buy royalty free music from SmartSound, it's always available for you to customize and download directly from our web site or by installing it on your workstation for access with our Sonicfire Pro software.

Save Time With Our Patented Software
Our Professional Soundtrack Creation Technology automatically delivers professional music edits instantly. Adjusting the length, arrangement and instrumentation of every SmartSound track is instantaneous and 100% professional!
Be More Creative
SmartSound technology (Sonicfire Pro) allows you to express your creativity far beyond regular royalty free music. Since our music is totally customizable for length, mood and instrument mix, you can create over 20 million different soundtracks to find that perfect fit for your project.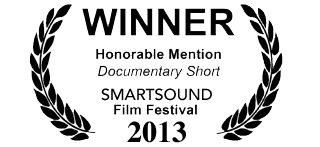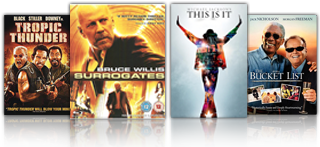 Impress Your Audience
Our royalty free music library is comprised of a hand-picked and professionally curated collection of music. Our music comes from top musicians, film composers, indie bands and independent artists. No sifting through thousands of crowd-sourced tracks. Every SmartSound track is a winner!
Use Legal Music
SmartSound offers one of the most generous worry-free music licenses in the industry. Put SmartSound in your (or your clients) productions and play it anywhere for any amount of time at no additional cost. (*If you need to manufacture more than 10,000 pieces of physical media, you'll need to contact us for approval...that's it!)

New Royalty Free Music Search
Or Browse By
(Click to add multiple browse filters)
Genre
|
Instrument
|
Keyword
|
Advanced

STRAT09
Edgy Drama TV
Gripping soundscapes designed to double the impact and tension of your dramatic project. Features edgy modern instrumentation in sync with current TV production trends. These cues are designed to work together in various dramatic scenarios across an entire series. Includes matching title and end theme pairs and a collection of bumpers.
http://www.smartsound.com/strata/images/strata_cover_100.jpg
$ 99.95
Album

MEDLEY

PS19
Mystery / Undercover / Odyssey (PS19)
Suspenseful and intriguing tracks produced for creating dramatic effect. This group of stealthy backdrops can help heighten the storyline and engage the viewer. Pulsating, subdued, mesmerizing, and anticipating.
http://www.smartsound.com/producer/images/ps19_200.jpg
$ 99.95
Album

MEDLEY

STRATCRS
Crime Scene
A special scoring package of thirteen cues for probing mysteries, suspense and action thrillers. These Multi-Layer tracks can be used in many different configurations with Sonicfire Pro software. Besides dialing in the exact Custom Length, use Mood Mapping to create dynamic, custom instrument mixes and Timing Control for precise action hits.
http://www.smartsound.com/strata/images/STRATCRS_200.jpg
$ 99.95
Album

MEDLEY

PS66
Indie Score (PS66)
Cues for Indie Film scoring: Subtle, introspective, pensive or thoughtful, these tracks are evocative of the more meaningful moments in life. Select a track, type the scene length into Sonicfire Pro and you've scored the moment. To get more options on eliciting just the right emotion for the scene just choose a different version of the track from the Variation Menu.
http://www.smartsound.com/producer/images/PS66_200.jpg
$ 99.95
Album

MEDLEY

BS35FC
Final Countdown
Backgrounds for scenes of drama, action and suspense; music designed to be unintrusive while fully underscoring the mood of production.
http://www.smartsound.com/strata/images/BS35FC_200.jpg
$ 99.95
Album

MEDLEY

FSAPF05
Amotz Plessner & Friends Vol 5 - Rise To Power
Broad emotion and high powered energy define this album of 'big' tracks produced for orchestra, chorus, heavy percussion and effects. The music ascends from percolating underscore to the heights of cinematic action. SmartSound is proud to release this exceptional production in its Multi Layer format with full availability of all Sonicfire Pro features for total user customization.
http://www.smartsound.com/filmscore/images/FSAPF05_200.jpg
$ 99.95
Album

MEDLEY

VOXJEL
The Jade Element
Smooth and cool, San Diego based Jade Element's Nu R&B is spiced with a taste of funk, soul and just a tad of gospel in the mix. This Voxation album makes available the full compliment of Sonicfire Pro features for quick and easy track customization in all of your video applications.
http://www.smartsound.com/voxation/images/VOXJEL_200.jpg
$ 99.95
Album

MEDLEY

STRATNB2
Narration Backgrounds II
Orchestral drama for narrative - from majestic to the emotionally poignant. The ensembles on these tracks can all be custom mixed with Sonicfire Pro's Mood Mapping to create rich or poignant musical pallets tucked snugly underneath your dialogue or narration.
http://www.smartsound.com/strata/images/STRATNB2_200.jpg
$ 99.95
Album

MEDLEY

STRATSUP
Subtle Progression
Soft, sparse and emotionally seductive, this set of cues will create opaque backgrounds. Pull back the visual curtain for your audience and envelop them in your dream scenes, deep memories, stories of longing, wonder and natural beauty.
http://www.smartsound.com/strata/images/STRATSUP_200.jpg
$ 99.95
Album

MEDLEY

STRATQM
Questionable Motives
Subtle and thought-provoking, these cues portend mystery and suspense- perfect for adding drama to your scenes of tension, doubt and discovery. Pinpoint emotional changes by fine-tuning the instrument mix using Sonicfire Pro's Mood Mapping feature.
http://www.smartsound.com/strata/images/STRATQM_200.jpg
$ 99.95
Album

MEDLEY


Want to save money?
Upgrade to a Music Pack
Want to save money?
Upgrade to a Music Pack