Royalty Free Music
Unique To Your Project - Every Time
Build Your Royalty Free Music Library
When you buy royalty free music from SmartSound, it's always available for you to customize and download directly from our web site or by installing it on your workstation for access with our Sonicfire Pro software.

Save Time With Our Patented Software
Our Professional Soundtrack Creation Technology automatically delivers professional music edits instantly. Adjusting the length, arrangement and instrumentation of every SmartSound track is instantaneous and 100% professional!
Be More Creative
SmartSound technology (Sonicfire Pro) allows you to express your creativity far beyond regular royalty free music. Since our music is totally customizable for length, mood and instrument mix, you can create over 20 million different soundtracks to find that perfect fit for your project.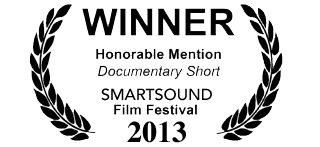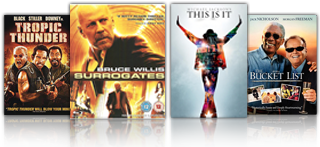 Impress Your Audience
Our royalty free music library is comprised of a hand-picked and professionally curated collection of music. Our music comes from top musicians, film composers, indie bands and independent artists. No sifting through thousands of crowd-sourced tracks. Every SmartSound track is a winner!
Use Legal Music
SmartSound offers one of the most generous worry-free music licenses in the industry. Put SmartSound in your (or your clients) productions and play it anywhere for any amount of time at no additional cost. (*If you need to manufacture more than 10,000 pieces of physical media, you'll need to contact us for approval...that's it!)
New Royalty Free Music Search
Or Browse By
(Click to add multiple browse filters)
Genre
|
Instrument
|
Keyword
|
Advanced

EG0544
Edge 05: Drums / Rhythms / Pulse
Fuel your video with pulse-pounding percussive soundscapes. Take your travel-adventure footage to new places with driving ethnic-flavored beats, or soothe your audience with new age backdrops. Rhythms for every occasion are waiting here, primed for any production.
http://www.smartsound.com/edge/images/eg05.jpg
$ 99.95
Album

MEDLEY
Keywords:
Dramatic

EG0644
Edge 06: Chill-Out / Cool Moods / Lounge
An intoxicating mix of ultra-cool moods and grooves, best served chilled. Imbibe in cuts ranging from Downtempo, Acid-Jazz, Trip Hop and Bossa Nova, all the way to campy bachelor pad. Jazzy keyboards, ambient synths, deep bass lines and vocal accents flow together in a collection that's sure to quench the listener's senses.
http://www.smartsound.com/edge/images/eg06.jpg
$ 99.95
Album

MEDLEY

EG0344
Edge 03: Action Techno
A potent combination of jagged electronica and Top 40 R&B. Reminiscent of techno-thriller movie soundtracks, these selections drive with a dark energy that will put the viewer at the edge of their seat. Top 40 R&B is also represented here in tracks that capture the latest grooves from today's popular artists.
http://www.smartsound.com/edge/images/eg03.jpg
$ 99.95
Album

MEDLEY
Keywords:
Dramatic

EG0444
Edge 04: Nu Metal / Extreme
Get a lethal dose of intensity with the sounds of bone-crunching rock and white hot metal. Includes all the heavy riffs and distortion nu metal and extreme rock have to offer; sure to crank up the voltage of your project.
http://www.smartsound.com/edge/images/eg04.jpg
$ 99.95
Album

MEDLEY

EG0144
Edge 01: Techno Dance
Jammin' grooves, drivin' dance tunes - this collection has everything you need to take your production to the extreme! Edgy groove and dance music that will give your project the hip sound you need to reach a young audience. Includes separate loop construction sets to make you the groove master - all with the aid of SmartSound technology to ensure perfect results.
http://www.smartsound.com/edge/images/eg01.jpg
$ 99.95
Album

MEDLEY

EG0244
Edge 02: Rap / Rock / Pop
Crank out sounds like the chart-topping hits all the kids know. From rock and pop to rap and hip-hop, these tracks are in tune with today's dance scene.
http://www.smartsound.com/edge/images/eg02.jpg
$ 99.95
Album

MEDLEY

DU44
Dramatic Undertones
Suspenseful orchestral soundtracks primed for your next cinematic adventure. From dark and mysterious undercurrents to full-throttle chase sequences, these symphonic scores deliver a Hollywood punch without needing a big Hollywood budget. Take your visuals and your audience to tense and exciting realms with Dramatic Undertones.
http://www.smartsound.com/music/images/dramatic.jpg
$ 99.95
Album

MEDLEY
Keywords:
Dramatic

PS65
Orchestral Drama - Light and Dark (PS65)
From warm and poignant to heroic suspense, a broad emotional range is supported with these fully orchestrated cues. Sonicfire Pro's Custom Length and Timing Control features will make it easy to produce a perfect score from this versatile album of cinematic music.
http://www.smartsound.com/producer/images/PS65_200.jpg
$ 99.95
Album

MEDLEY
Keywords:
Dramatic

STRATBFA
A Breath Of Fresh Air
Stunning orchestral tracks for a variety of film and video productions. The power of these beautifully composed multi-layer pieces can be magnified and brought to bear on your video through the various features in Sonicfire Pro and, because of their complexity, are particularly suited to Mood Mapping.
http://www.smartsound.com/strata/images/STRATBFA_200.jpg
$ 99.95
Album

MEDLEY

Keywords:
Dramatic

FSAPF04
Amotz Plessner & Friends Vol 4 - Massive Action & Trailer
Huge, live orchestra cues for world class action films, theatrical trailers and video games... this is the real deal; real music from a movie theater near you. Use Sonicfire Pro's Timing Control to place each musical detonation on your key screen moments.
http://www.smartsound.com/filmscore/images/FSAPF04_200.jpg
$ 99.95
Album

MEDLEY

Keywords:
Dramatic


Want to save money?
Upgrade to a Music Pack
Want to save money?
Upgrade to a Music Pack