The Only Customizable Royalty Free Music Library
Build Your Royalty Free Music Library
When you buy royalty free music from SmartSound, it's always available for you to customize and download directly from our web site or by installing it on your workstation for access with our Sonicfire Pro software.

Save Time With Our Patented Software
Our Professional Soundtrack Creation Technology automatically delivers professional music edits instantly. Adjusting the length, arrangement and instrumentation of every SmartSound track is instantaneous and 100% professional!
Be More Creative
SmartSound technology (Sonicfire Pro) allows you to express your creativity far beyond regular royalty free music. Since our music is totally customizable for length, mood and instrument mix, you can create over 20 million different soundtracks to find that perfect fit for your project.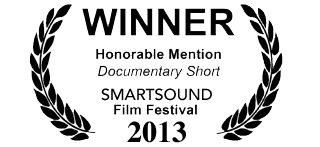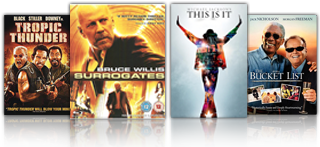 Impress Your Audience
Our royalty free music library is comprised of a hand-picked and professionally curated collection of music. Our music comes from top musicians, film composers, indie bands and independent artists. No sifting through thousands of crowd-sourced tracks. Every SmartSound track is a winner!
Use Legal Music
SmartSound offers one of the most generous worry-free music licenses in the industry. Put SmartSound in your (or your clients) productions and play it anywhere for any amount of time at no additional cost. (*If you need to manufacture more than 10,000 pieces of physical media, you'll need to contact us for approval...that's it!)
New Royalty Free Music Search
Or Browse By
(Click to add multiple browse filters)
Genre
|
Instrument
|
Keyword
|
Advanced

HM44
Holiday Magic
Capture the thrills and energy of the holiday season, with contemporary and traditional holiday music. Perfect for festive videos, Christmas shopping, announcements and special events including Hanukkah and New Year's. Put your listeners in the mood for Christmas excitement and the magical holiday season.
http://www.smartsound.com/music/images/holiday.jpg
$ 99.95
Single

MEDLEY

STRATCT
Christmas Treasures
A collection of Christmas standards specially produced to take advantage of Sonicfire Pro?s multi-layer and Mood Mapping features. Apply moods that include 'Cool Yule' for a smooth contemporary sound. Traditional layers are included, or mix the layers together for your perfect holiday blend.
http://www.smartsound.com/strata/images/strataCT_200.jpg
$ 99.95
Single

MEDLEY

Genre:
Holiday

VOXSA
The Skank Agents
This popular San Diego band combines Pop-Funk, Ska and Skate-Punk styles with cool lyrics and a great horn section to create a live recorded album full of dynamic energy, excellent for summer and winter sports excitement, travel or general hardy partying. With Sonicfire Pro's Mood Mapping feature you can remove the vocals where you may not want them, make customized instrument mixes and then bring back the vocals at any time to really jolt your videos with high powered fun.
http://www.smartsound.com/voxation/images/VOXSA_200.jpg
$ 99.95
Single

MEDLEY

AS44
American Spirit
Bring the spirit of America alive with patriotic and traditional favorites. Enjoy a variety of American specialties including marches, folk, ragtime and Dixieland. American Spirit is perfect for political and historical projects, and establishes feelings of freedom, success and pride.
http://www.smartsound.com/music/images/american.jpg
$ 99.95
Single

MEDLEY

PS02
Riveting / Energetic / Rock (PS02)
Hard-hitting and ruthless rock tracks, geared to seriously stimulate high-octane visuals. Turn your video up to eleven and hold on - these tracks pack a punch and shouldn't be taken lightly. Also includes mid-tempo rock tracks great for showcasing achievement and success.
http://www.smartsound.com/producer/images/ps02_210px.jpg
$ 99.95
Single

MEDLEY

PS06
Driving / Intense / Guitar (PS06)
Hard-driving, guitar-based rock, ready to rev up your scenes. These exhilarating works get your attention like no other tracks. Great for extreme sports, heavy action and wild party scenes.
http://www.smartsound.com/producer/images/ps06_210.jpg
$ 99.95
Single

MEDLEY

EG0444
Edge 04: Nu Metal / Extreme
Get a lethal dose of intensity with the sounds of bone-crunching rock and white hot metal. Includes all the heavy riffs and distortion nu metal and extreme rock have to offer; sure to crank up the voltage of your project.
http://www.smartsound.com/edge/images/eg04.jpg
$ 99.95
Single

MEDLEY

STRAT10
Reality Drama TV
Explosive orchestral themes packed with a big-league, network-ready sound. Charged-up drums and percussion coupled with symphonic strokes evoke all the chaos and glory of head-on competition. These cues are designed to work together in various dramatic scenarios across an entire series. Includes matching title and end theme pairs and a collection of bumpers.
http://www.smartsound.com/strata/images/strata_cover_100.jpg
$ 99.95
Single

MEDLEY

STRATCSP
Classic Sports
A music package for sports and sports news in multi-layer for total customization to your video. Type in the length of your scene then use Sonicfire Pro's Timing Control to hit the peaks of competition and Mood Mapping for constructing the perfect instrument mix to compliment the story.
http://www.smartsound.com/strata/images/STRATCSP_200.jpg
$ 99.95
Single

MEDLEY

PS68
Rock Festival (PS68)
Live recordings that pay homage to the hard driving rock bands of the seventies and eighties. Score your fun, free-wheelin' videos with these fully rockin' tracks - great for road trips and sports.
http://www.smartsound.com/producer/images/PS68_200.jpg
$ 99.95
Single

MEDLEY


Want to save money?
Upgrade to a Music Pack
Want to save money?
Upgrade to a Music Pack