Royalty Free Music
Unique To Your Project - Every Time
Build Your Royalty Free Music Library
When you buy royalty free music from SmartSound, it's always available for you to customize and download directly from our web site or by installing it on your workstation for access with our Sonicfire Pro software.

Save Time With Our Patented Software
Our Professional Soundtrack Creation Technology automatically delivers professional music edits instantly. Adjusting the length, arrangement and instrumentation of every SmartSound track is instantaneous and 100% professional!
Be More Creative
SmartSound technology (Sonicfire Pro) allows you to express your creativity far beyond regular royalty free music. Since our music is totally customizable for length, mood and instrument mix, you can create over 20 million different soundtracks to find that perfect fit for your project.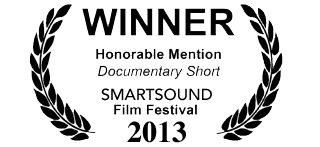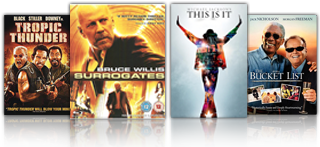 Impress Your Audience
Our royalty free music library is comprised of a hand-picked and professionally curated collection of music. Our music comes from top musicians, film composers, indie bands and independent artists. No sifting through thousands of crowd-sourced tracks. Every SmartSound track is a winner!
Use Legal Music
SmartSound offers one of the most generous worry-free music licenses in the industry. Put SmartSound in your (or your clients) productions and play it anywhere for any amount of time at no additional cost. (*If you need to manufacture more than 10,000 pieces of physical media, you'll need to contact us for approval...that's it!)
New Royalty Free Music Search
Or Browse By
(Click to add multiple browse filters)
Genre
|
Instrument
|
Keyword
|
Advanced

STRATGSS
Goofy, Silly & Sweet
Charming, happy and a little 'tongue in cheek', these specially crafted tracks from one of SmartSound's top composer's manage to be brand new and retro at the same time. Ideal for broadcast commercials and internet videos for conveying a sense of simplicity, silliness or fun, you can customize these tracks to perfection with all of the Sonicfire Pro features including Track Length, Instrument Mix, Timing Control, Tempo and Pitch Adjustment.
http://www.smartsound.com/strata/images/STRATGSS_200.jpg
$ 99.95
Album

MEDLEY

Instruments:
Clarinet (Bass)

PS65
Orchestral Drama - Light and Dark (PS65)
From warm and poignant to heroic suspense, a broad emotional range is supported with these fully orchestrated cues. Sonicfire Pro's Custom Length and Timing Control features will make it easy to produce a perfect score from this versatile album of cinematic music.
http://www.smartsound.com/producer/images/PS65_200.jpg
$ 99.95
Album

MEDLEY
Instruments:
Clarinet (Bass)

VC44
Vintage Comedy
Classic comedic music to punctuate a light-hearted moment and elicit gales of laughter from your audience. Comic selections from the great silent film era through the 30s, 40s, and 50s, along with circus music and 60's cartoon spoofs make this a must have collection of hilarious fun.
http://www.smartsound.com/music/images/vintage.jpg
$ 99.95
Album

MEDLEY
Instruments:
Clarinet (Bass)

GV44
Global Voyage
Journey to exotic lands with this collection of music from around the world. Imagine a sun-drenched African mesa, rolling green hills of Ireland, a mist shrouded temple in China or a celebration in Israel. These upbeat selections are sure to take your visuals anywhere in the world you want them to go.
http://www.smartsound.com/music/images/global.jpg
$ 99.95
Album

MEDLEY
Instruments:
Balalaika


Want to save money?
Upgrade to a Music Pack
Want to save money?
Upgrade to a Music Pack