The Only Customizable Royalty Free Music Library
Build Your Royalty Free Music Library
When you buy royalty free music from SmartSound, it's always available for you to customize and download directly from our web site or by installing it on your workstation for access with our Sonicfire Pro software.

Save Time With Our Patented Software
Our Professional Soundtrack Creation Technology automatically delivers professional music edits instantly. Adjusting the length, arrangement and instrumentation of every SmartSound track is instantaneous and 100% professional!
Be More Creative
SmartSound technology (Sonicfire Pro) allows you to express your creativity far beyond regular royalty free music. Since our music is totally customizable for length, mood and instrument mix, you can create over 20 million different soundtracks to find that perfect fit for your project.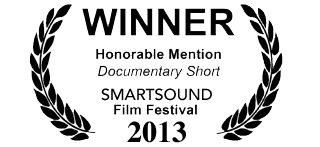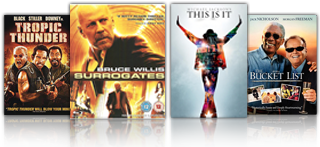 Impress Your Audience
Our royalty free music library is comprised of a hand-picked and professionally curated collection of music. Our music comes from top musicians, film composers, indie bands and independent artists. No sifting through thousands of crowd-sourced tracks. Every SmartSound track is a winner!
Use Legal Music
SmartSound offers one of the most generous worry-free music licenses in the industry. Put SmartSound in your (or your clients) productions and play it anywhere for any amount of time at no additional cost. (*If you need to manufacture more than 10,000 pieces of physical media, you'll need to contact us for approval...that's it!)
New Royalty Free Music Search
Or Browse By
(Click to add multiple browse filters)
Genre
|
Instrument
|
Keyword
|
Advanced
Currently Browsing — Cinematic


STRATNB
Narration Backgrounds
Expressive, dramatic, beautiful audio backdrops to underscore narration without competing for attention. With Mood Mapping you can fine tune these even further by customizing the instrument mix for a perfect balance.
http://www.smartsound.com/strata/images/STRATNB_200.jpg
$ 99.95
Single

MEDLEY

FCRB06
Richard Band Vol 6 - Family
An engaging variety of musical moods for family-oriented presentations. From touching passages to funny, quirky moments, this collection can cover many cinematic situations geared for young and old alike. Features large, live studio orchestra.
http://www.smartsound.com/filmscore/images/fcp_b06_200.jpg
$ 99.95
Single

MEDLEY

STRATEF
Epic & Fanfare
For sports and games; define the venue, announce the winners and losers, tell the stories and the back stories. Timing Control will allow you to align key musical highlights with each critical moment.
http://www.smartsound.com/strata/images/STRATEF_200.jpg
$ 99.95
Single

MEDLEY

SE44
Scoring Essentials
Scoring Essentials features music ideal for creating striking and evocative cinematic moods. Inspired by the greatest in major contemporary film scores, these pieces exemplify what soundtrack creation is all about. The CD also includes pop-rock styles designed to give any visual that contemporary edge.
http://www.smartsound.com/music/images/scoring.jpg
$ 99.95
Single

MEDLEY

PM44
Project Millennium
Take control of the future with state-of-the-art, world conscious music. These cuts drive with global progress and an international pulse - creating a backdrop for cutting-edge technology. Grab on to the 21st century with the fresh new sounds of Project Millennium.
http://www.smartsound.com/music/images/project.jpg
$ 99.95
Single

MEDLEY

AG44
Attention Grabbers
Versatile music for a variety of applications including corporate, entertainment, advertising, sports and news projects.
http://www.smartsound.com/music/images/attention.jpg
$ 99.95
Single

MEDLEY

STRAT01
Core Foundations
A collection of versatile tracks from many genres. From small ensembles to large orchestras, these selections can work with your project either as main features or in supporting roles. New age, classical, jazz, and action soundtrack styles take center stage.
http://www.smartsound.com/strata/images/strata_cover_100.jpg
$ 99.95
Single

MEDLEY

STRAT15
Emotional Journeys
A thoughtful selection of emotive tracks to add a light touch to your scene. From passionate to airy, sensual to innocent, these subtle soundtracks add emotional depth while being unobtrusive in the scene.
http://www.smartsound.com/strata/images/strata15_200.jpg
$ 99.95
Single

MEDLEY

VOXMR
Michael Raphael
Pop Rock artist Michael Raphael is a multitalented musician, singer and songwriter featured in films, television, commercials and on records. This great Voxation album has the full slate of Sonicfire Pro features including Mood Mapping so you can mix these tracks to fit your scoring needs. Mute the vocals for the right ambiance, bring in the great guitar solos to crank the energy when you need to, then simply return to the full song with vocals to create exciting artist-driven themes for your project.
http://www.smartsound.com/voxation/images/VOXMR_200.jpg
$ 99.95
Single

MEDLEY

PS45
Olympic Moments (PS45)
Music for world stage sporting events, documentaries and video journalism. Included are narrative cues, big orchestrations for main titles, and the victory platform, plus backgrounds for intense training and the back stories. We cover all the bases with this one.
http://www.smartsound.com/producer/images/PS45_200.jpg
$ 99.95
Single

MEDLEY


Want to save money?
Upgrade to a Music Pack
Want to save money?
Upgrade to a Music Pack