Royalty Free Music
Unique To Your Project - Every Time
Build Your Royalty Free Music Library
When you buy royalty free music from SmartSound, it's always available for you to customize and download directly from our web site or by installing it on your workstation for access with our Sonicfire Pro software.

Save Time With Our Patented Software
Our Professional Soundtrack Creation Technology automatically delivers professional music edits instantly. Adjusting the length, arrangement and instrumentation of every SmartSound track is instantaneous and 100% professional!
Be More Creative
SmartSound technology (Sonicfire Pro) allows you to express your creativity far beyond regular royalty free music. Since our music is totally customizable for length, mood and instrument mix, you can create over 20 million different soundtracks to find that perfect fit for your project.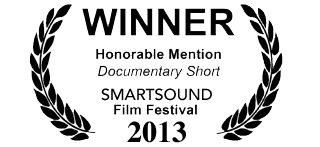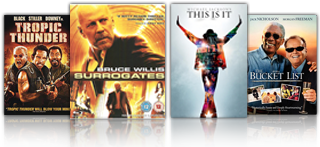 Impress Your Audience
Our royalty free music library is comprised of a hand-picked and professionally curated collection of music. Our music comes from top musicians, film composers, indie bands and independent artists. No sifting through thousands of crowd-sourced tracks. Every SmartSound track is a winner!
Use Legal Music
SmartSound offers one of the most generous worry-free music licenses in the industry. Put SmartSound in your (or your clients) productions and play it anywhere for any amount of time at no additional cost. (*If you need to manufacture more than 10,000 pieces of physical media, you'll need to contact us for approval...that's it!)
New Royalty Free Music Search
Or Browse By
(Click to add multiple browse filters)
Genre
|
Instrument
|
Keyword
|
Advanced

EG0544
Edge 05: Drums / Rhythms / Pulse
Fuel your video with pulse-pounding percussive soundscapes. Take your travel-adventure footage to new places with driving ethnic-flavored beats, or soothe your audience with new age backdrops. Rhythms for every occasion are waiting here, primed for any production.
http://www.smartsound.com/edge/images/eg05.jpg
$ 99.95
Album

MEDLEY

EG0644
Edge 06: Chill-Out / Cool Moods / Lounge
An intoxicating mix of ultra-cool moods and grooves, best served chilled. Imbibe in cuts ranging from Downtempo, Acid-Jazz, Trip Hop and Bossa Nova, all the way to campy bachelor pad. Jazzy keyboards, ambient synths, deep bass lines and vocal accents flow together in a collection that's sure to quench the listener's senses.
http://www.smartsound.com/edge/images/eg06.jpg
$ 99.95
Album

MEDLEY

EG0444
Edge 04: Nu Metal / Extreme
Get a lethal dose of intensity with the sounds of bone-crunching rock and white hot metal. Includes all the heavy riffs and distortion nu metal and extreme rock have to offer; sure to crank up the voltage of your project.
http://www.smartsound.com/edge/images/eg04.jpg
$ 99.95
Album

MEDLEY

EG0344
Edge 03: Action Techno
A potent combination of jagged electronica and Top 40 R&B. Reminiscent of techno-thriller movie soundtracks, these selections drive with a dark energy that will put the viewer at the edge of their seat. Top 40 R&B is also represented here in tracks that capture the latest grooves from today's popular artists.
http://www.smartsound.com/edge/images/eg03.jpg
$ 99.95
Album

MEDLEY

EG0144
Edge 01: Techno Dance
Jammin' grooves, drivin' dance tunes - this collection has everything you need to take your production to the extreme! Edgy groove and dance music that will give your project the hip sound you need to reach a young audience. Includes separate loop construction sets to make you the groove master - all with the aid of SmartSound technology to ensure perfect results.
http://www.smartsound.com/edge/images/eg01.jpg
$ 99.95
Album

MEDLEY

EG0244
Edge 02: Rap / Rock / Pop
Crank out sounds like the chart-topping hits all the kids know. From rock and pop to rap and hip-hop, these tracks are in tune with today's dance scene.
http://www.smartsound.com/edge/images/eg02.jpg
$ 99.95
Album

MEDLEY

VOXJEL
The Jade Element
Smooth and cool, San Diego based Jade Element's Nu R&B is spiced with a taste of funk, soul and just a tad of gospel in the mix. This Voxation album makes available the full compliment of Sonicfire Pro features for quick and easy track customization in all of your video applications.
http://www.smartsound.com/voxation/images/VOXJEL_200.jpg
$ 99.95
Album

MEDLEY

Instruments:
Bass (Electric)

STRAT03
Edge Breakbeat Multi-Layer
Push the limits of sound with the hyped-up beats of DJ-based electronica. These pulse-pounding tracks reflect the various facets of the current electronica scene, and can supply a slick backdrop for productions involving action or drama. From funk-fused electronica to driving breakbeats and soaring synths, these grooves can put your scenes on the map.
http://www.smartsound.com/strata/images/strata_cover_100.jpg
$ 99.95
Album

MEDLEY

Instruments:
Bass (Electric)

PS63
Celtic Evolution (PS63)
Renditions of well known Irish/Celtic melodies fused with 21st century production, played live on instruments both traditional and contemporary. Sonicfire Pro's Spotting feature allows you to easily match these authentic and interesting rhythms to videos with the similar rhythmic elements.
http://www.smartsound.com/producer/images/PS63_200.jpg
$ 99.95
Album

MEDLEY
Instruments:
Bass (Electric)

FT44
Full Throttle
Take on those energetic action sequences with revved-up rock. These rockin' riffs and heavy beats can drive home that winning feeling, pump up the fun-factor, or intensify your action-filled footage. From familiar-sounding classics to edgy, contemporary tracks, let Full Throttle do the heavy lifting on your next feature.
http://www.smartsound.com/music/images/fullthrottle.jpg
$ 99.95
Album

MEDLEY
Instruments:
Bass (Electric)


Want to save money?
Upgrade to a Music Pack
Want to save money?
Upgrade to a Music Pack