Royalty Free Music
Unique To Your Project - Every Time
Build Your Royalty Free Music Library
When you buy royalty free music from SmartSound, it's always available for you to customize and download directly from our web site or by installing it on your workstation for access with our Sonicfire Pro software.

Save Time With Our Patented Software
Our Professional Soundtrack Creation Technology automatically delivers professional music edits instantly. Adjusting the length, arrangement and instrumentation of every SmartSound track is instantaneous and 100% professional!
Be More Creative
SmartSound technology (Sonicfire Pro) allows you to express your creativity far beyond regular royalty free music. Since our music is totally customizable for length, mood and instrument mix, you can create over 20 million different soundtracks to find that perfect fit for your project.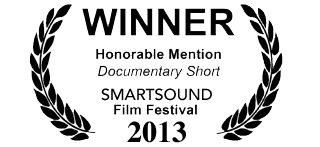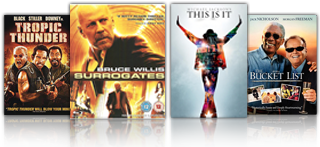 Impress Your Audience
Our royalty free music library is comprised of a hand-picked and professionally curated collection of music. Our music comes from top musicians, film composers, indie bands and independent artists. No sifting through thousands of crowd-sourced tracks. Every SmartSound track is a winner!
Use Legal Music
SmartSound offers one of the most generous worry-free music licenses in the industry. Put SmartSound in your (or your clients) productions and play it anywhere for any amount of time at no additional cost. (*If you need to manufacture more than 10,000 pieces of physical media, you'll need to contact us for approval...that's it!)
New Royalty Free Music Search
Or Browse By
(Click to add multiple browse filters)
Genre
|
Instrument
|
Keyword
|
Advanced

STRATAP
Ambient Pulse
Ambient and atmospheric, these tracks are designed to be used with or without their rhythmic components by way of the Mood Mapping feature in Sonicfire Pro or the Instrument Mix feature on each track page. They can be customized as completely ambient background, rhythmic cues to propel action or mixed in any combination to create an ebb and flow in tension, drama and suspense.
http://www.smartsound.com/strata/images/STRATAP_200.jpg
$ 99.95
Album

MEDLEY

Keywords:
Ambient

BS22AD
Ambient Drama
Let this collection of emotionally gripping tracks set the scene for your audience. This features music that adds tension, mystery and intrigue, placing the viewer in exactly the right time and place to enhance your scenes.
http://www.smartsound.com/strata/images/BS22AD_200.jpg
$ 99.95
Album

MEDLEY

Keywords:
Ambient

TJ44
Tranquil Journeys
A soothing collection of meditative and ambient new age soundtracks. From nature-fused percussive beds to ethereal journeys to the inner mind, these new age underscores can add a spiritual layer to your project.
http://www.smartsound.com/music/images/tranquil.jpg
$ 99.95
Album

MEDLEY
Keywords:
Ambient

PS66
Indie Score (PS66)
Cues for Indie Film scoring: Subtle, introspective, pensive or thoughtful, these tracks are evocative of the more meaningful moments in life. Select a track, type the scene length into Sonicfire Pro and you've scored the moment. To get more options on eliciting just the right emotion for the scene just choose a different version of the track from the Variation Menu.
http://www.smartsound.com/producer/images/PS66_200.jpg
$ 99.95
Album

MEDLEY
Keywords:
Ambient

FSCSG01
Craig Stuart Garfinkle Vol 1 - Emotive & Dramatic
Thematic strength and melodic interplay between cues make it easy to produce a cohesive dramatic film score throughout a wide range of emotion and cinematic context. Whether on the web or in its software, SmartSound's many customization features put you in full control of the musical options for every scene.
http://www.smartsound.com/filmscore/images/FSCSG01_200.jpg
$ 99.95
Album

MEDLEY

Keywords:
Ambient

STRATLH
Light Hearted
Mellow Pop and Chill Out backgrounds for videos and web projects: Friends, family, travel, fun gatherings and get-togethers. SmartSound's new Cloud-based Quicktracks technology makes it a snap to add music to your clips. Just type in the scene length for a perfect fit and you're ready to post online or upload for your 'friends'.
http://www.smartsound.com/strata/images/STRATLH_200.jpg
$ 99.95
Album

MEDLEY

Keywords:
Ambient

STRATCRS
Crime Scene
A special scoring package of thirteen cues for probing mysteries, suspense and action thrillers. These Multi-Layer tracks can be used in many different configurations with Sonicfire Pro software. Besides dialing in the exact Custom Length, use Mood Mapping to create dynamic, custom instrument mixes and Timing Control for precise action hits.
http://www.smartsound.com/strata/images/STRATCRS_200.jpg
$ 99.95
Album

MEDLEY

ASFB02
Ultra Pop
A dazzling display of pop hi-tech artistry built on a foundation of perfectly executed commercial compositional styles. Each track on this album tells its own unique story, though always with a tasteful use of the very newest in sound design techniques. This music is a perfect fit for television advertising or any project whose storyline or structure can benefit from a strongly contemporary yet accessible musical approach. Use the multi-layer capacity of SmartSound technology to craft mixes and moods well beyond the expected.
http://www.smartsound.com/artist/images/ASFB02_200.jpg
$ 99.95
Album

MEDLEY
Ultra Pop
(10 tracks) (10 tracks match your search)

Keywords:
Ambient

STRATUD
Urban Drama
Music for the city: Great backdrops for social interest pieces, web content, documentaries and news features that require an emotional range within the urban context. Working with these tracks in Sonicfire Pro will make it easy for you to customize the instrument mix and the track length to enhance a more complex and deeper narrative.
http://www.smartsound.com/strata/images/STRATUD_200.jpg
$ 99.95
Album

MEDLEY

Keywords:
Ambient

BS05TS
Themes & Scenarios
A collection of orchestral soundtracks with running themes. Each group of three tracks takes a motif through various settings. Whether for romantic, comedy, or dramatic features, your project will be professionally scored with a common melodic thread.
http://www.smartsound.com/strata/images/BS05TS_200.jpg
$ 99.95
Album

MEDLEY


Want to save money?
Upgrade to a Music Pack
Want to save money?
Upgrade to a Music Pack