The Only Customizable Royalty Free Music Library
Build Your Royalty Free Music Library
When you buy royalty free music from SmartSound, it's always available for you to customize and download directly from our web site or by installing it on your workstation for access with our Sonicfire Pro software.

Save Time With Our Patented Software
Our Professional Soundtrack Creation Technology automatically delivers professional music edits instantly. Adjusting the length, arrangement and instrumentation of every SmartSound track is instantaneous and 100% professional!
Be More Creative
SmartSound technology (Sonicfire Pro) allows you to express your creativity far beyond regular royalty free music. Since our music is totally customizable for length, mood and instrument mix, you can create over 20 million different soundtracks to find that perfect fit for your project.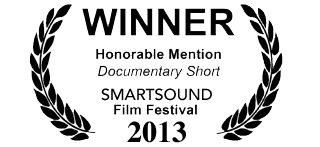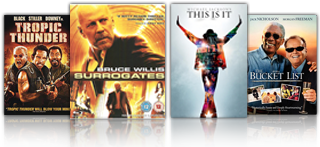 Impress Your Audience
Our royalty free music library is comprised of a hand-picked and professionally curated collection of music. Our music comes from top musicians, film composers, indie bands and independent artists. No sifting through thousands of crowd-sourced tracks. Every SmartSound track is a winner!
Use Legal Music
SmartSound offers one of the most generous worry-free music licenses in the industry. Put SmartSound in your (or your clients) productions and play it anywhere for any amount of time at no additional cost. (*If you need to manufacture more than 10,000 pieces of physical media, you'll need to contact us for approval...that's it!)
New Royalty Free Music Search
Or Browse By
(Click to add multiple browse filters)
Genre
|
Instrument
|
Keyword
|
Advanced

STRATIFF
Indie Film Fest
From poignant to cool to quirky, this set of cues offers up the perfect musical tool kit for Indie Film makers. With Mood Mapping to customize the instrument mix, instantly Adjustable Track Length plus the other great features of Sonicfire Pro software, these tracks morph into an incredibly versatile palette for movies with a strong personal dimension.
http://www.smartsound.com/strata/images/STRATIFF_200.jpg
$ 99.95
Single

MEDLEY

STRATPGR
Progress
Acoustic backgrounds for videos, web sites and presentations that easily nestle under narration and lift up a variety of visual content. Spanning a range of tempos, these tracks can work as a group to frame ideas and mark progress throughout your production- all easily customized for scene length, instrument mix and more by using the many features in Sonicfire Pro.
http://www.smartsound.com/strata/images/STRATPGR_200.jpg
$ 99.95
Single

MEDLEY

STRATUD
Urban Drama
Music for the city: Great backdrops for social interest pieces, web content, documentaries and news features that require an emotional range within the urban context. Working with these tracks in Sonicfire Pro will make it easy for you to customize the instrument mix and the track length to enhance a more complex and deeper narrative.
http://www.smartsound.com/strata/images/STRATUD_200.jpg
$ 99.95
Single

MEDLEY

STRATHZ
Horizons
Acoustic guitars and rhythm section are featured on this album, a perfect set for corporate videos, websites and presentations. Use these multi-layer tracks with Sonicfire Pro software to drive excitement, passion and intensity at just the right moments in your videos.
http://www.smartsound.com/strata/images/STRATHZ_200.jpg
$ 99.95
Single

MEDLEY

STRATLH
Light Hearted
Mellow Pop and Chill Out backgrounds for videos and web projects: Friends, family, travel, fun gatherings and get-togethers. SmartSound's new Cloud-based Quicktracks technology makes it a snap to add music to your clips. Just type in the scene length for a perfect fit and you're ready to post online or upload for your 'friends'.
http://www.smartsound.com/strata/images/STRATLH_200.jpg
$ 99.95
Single

MEDLEY

VOXJEL
The Jade Element
Smooth and cool, San Diego based Jade Element's Nu R&B is spiced with a taste of funk, soul and just a tad of gospel in the mix. This Voxation album makes available the full compliment of Sonicfire Pro features for quick and easy track customization in all of your video applications.
http://www.smartsound.com/voxation/images/VOXJEL_200.jpg
$ 99.95
Single

MEDLEY

FSAPF05
Amotz Plessner & Friends Vol 5 - Rise To Power
Broad emotion and high powered energy define this album of 'big' tracks produced for orchestra, chorus, heavy percussion and effects. The music ascends from percolating underscore to the heights of cinematic action. SmartSound is proud to release this exceptional production in its Multi Layer format with full availability of all Sonicfire Pro features for total user customization.
http://www.smartsound.com/filmscore/images/FSAPF05_200.jpg
$ 99.95
Single

MEDLEY

STRATWTS
Will To Succeed
With robust sound and full arrangements, this set of inspirational tracks will create a climate of motivation, victory and success for stories with positive outcomes: Sports, business, overcoming personal or physical challenge. The ten pieces compliment each other and work together for cohesive scoring. They can all be customized with Sonicfire Pro's amazing features including Mood Mapping to achieve individualized instrument mixes that seamlessly fit your production.
http://www.smartsound.com/strata/images/STRATWTS_200.jpg
$ 99.95
Single

MEDLEY

VOXJS
Jessa
Indie Artist/Pop-Rocker Jessa gives up strong performances with a youthful dynamic that speaks to a generation through her great vocals and smart lyrics. This full featured Multi-Layer Voxation Album was produced and recorded by multiple Grammy and Emmy Award winners.
http://www.smartsound.com/voxation/images/VOXJS_200.jpg
$ 99.95
Single

MEDLEY

STRATIB
Inspiring Beauty
An orchestral album of dramatic beauty and deep emotion. Each cue can be totally customized to fit your most demanding scoring needs with all of Sonicfire Pro Software's amazing features including Mood Mapping, Custom Length, Timing Control and more.
http://www.smartsound.com/strata/images/STRATIB_200.jpg
$ 99.95
Single

MEDLEY


Want to save money?
Upgrade to a Music Pack
Want to save money?
Upgrade to a Music Pack