Build Your Royalty Free Music Library
When you buy royalty free music from SmartSound, it's always available for you to customize and download directly from our web site or by installing it on your workstation for access with our Sonicfire Pro software.

Save Time With Our Patented Software
Our Professional Soundtrack Creation Technology automatically delivers professional music edits instantly. Adjusting the length, arrangement and instrumentation of every SmartSound track is instantaneous and 100% professional!
Be More Creative
SmartSound technology (Sonicfire Pro) allows you to express your creativity far beyond regular royalty free music. Since our music is totally customizable for length, mood and instrument mix, you can create over 20 million different soundtracks to find that perfect fit for your project.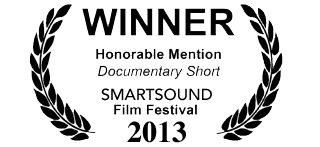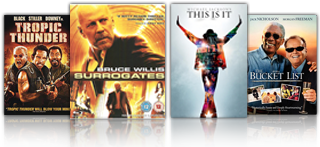 Impress Your Audience
Our royalty free music library is comprised of a hand-picked and professionally curated collection of music. Our music comes from top musicians, film composers, indie bands and independent artists. No sifting through thousands of crowd-sourced tracks. Every SmartSound track is a winner!
Use Legal Music
SmartSound offers one of the most generous worry-free music licenses in the industry. Put SmartSound in your (or your clients) productions and play it anywhere for any amount of time at no additional cost. (*If you need to manufacture more than 10,000 pieces of physical media, you'll need to contact us for approval...that's it!)
Composer Information
---
Tilman Sillescu
| | |
| --- | --- |
| | |
Tilman Sillescu is an award-winning composer for video games, movies, television and movie trailers.
At a very early age Tilman showed an intense interest in orchestral music. After studying classical music in 1995 at Johannes-Gutenberg-University in Mainz, he moved to Frankfurt to achieve his certificate in jazz and popular music at Frankfurt University of Music and Performing Arts. In 1999 he had the privilegue to teach Bachelor of Musical Arts at the Mainz University.
In 2001 he became a co-founder of the company Dynamedion (together with Pierre Langer) which has since become the leader in soundtrack composition in the continental European computer game market. Together with the Dynamedion team, he started writing epic orchestral soundtracks for videogames like Spellforce1+2, Paraworld, Anno1701 or The Settlers.
In 2007, Tilman won the prestigious G.A.N.G. Audio Award in San Francisco for his cinematic orchestral piece Titan from the videogame Paraworld, beating top-seeded tracks such as Star Trek: Legacy, Hitman: Blood Money or Dreamfall. In the same year, his maintheme for the videogame Spellforce2 (featuring singer Conny Kollet) achieved a nomination for the best vocal piece.
Since 2005, Tilman's music has been performed in many orchestral concerts, including GC Symphonic Game Music Concerts in the Gewandhaus Leipzig (Spellforce2, Anno1701, Stranglehold) and the PLAY! A Video Game Symphony concert 2007 in Stockholm.
Currently Tilman is working as Lead Composer and Creative Director at Dynamedion GbR, scoring many exciting Video game projects as well as writing and producing music for movie trailers, television and libraries.
Awards
European Games Award 2011 Best Soundtrack Crysis 2
5th annual G.A.N.G. Audio Award 2007 San Francisco Best Original Instrumental Piece: 1st Place with Titan (Paraworld Maintheme)
5th annual G.A.N.G. Audio Award 2007 San Francisco Best Original Vocal Piece: Nomination with Shadow Song (Spellforce2 Maintheme featuring singer Conny Kollet)
German Game Developer Award 2008 Award Best German Soundtrack 2008″ for The Dark Eye (DSA) Drakensang
German Game Developer Award 2007 Award Best German Soundtrack 2007″ for The Settlers: Rise Of An Empire
German Game Developer Award 2006 2nd place Best German Soundtrack 2006″ for Anno1701 (1701 A.D.)
German Game Developer Award 2004 Award Best German Soundtrack 2004″ for Spellforce: The Breath Of Winter
PC Games-Award 2008 Sound Reference for Anno1701 Curse Of The Dragon
Videogames (excerpt)
Crysis 2 - Crytek (Germany) / EA (USA) European Games Award -Best Sound 2011″
Anno2070 -

Related Designs (Germany) / Ubisoft (France)

Arcania - Gothic 4 -

Spellbound (Germany) / Jowood (Austria)

Kane&Lynch 2:Dog Days -

IO Interactive (Europe) / Square Enix (Europe)

BattleForge -

EA Phenomic (Germany) / EA (USA)

Anno 1404 (1404 A.D.) - Related Designs (Germany) / Ubisoft (France)Award -Best German Soundtrack 2009″
Runes of Magic -

RuneWaker (Taiwan) / Frogster (Germany)

Black Prophecy -

Reakktor (Germany)

John Woo-s -Stranglehold- -

Midway Games (USA)

The Dark Eye (DSA) -Drakensang- - Radon Labs (Germany) / DTP (Germany) Award -Best German Soundtrack 2008″
Sacred 2 -

Ascaron (Germany) / Deep Silver (Germany)

The Settlers -Rise of an Empire- - Bluebyte (Germany) / Ubisoft (France) Award -Best German Soundtrack 2007″
Gothic 3 - E3 Trailer -

Piranha Bytes (Germany) / JoWooD (Germany)

Anno 1701 (1701 A.D.) - Related Designs (Germany) / Sunflowers (Germany) 2nd place -Best German Soundtrack 2006-
Paraworld - SEK (Germany) / Sunflowers (Germany) 1st place -Best Original Instrumental-, G.A.N.G. Audio Awards GDC SanFrancisco 2007
SpellForce 2 -Shadow Wars- - Phenomic (Germany) / JoWooD (Germany) Nomination -Best Original Vocal-, G.A.N.G. Audio Awards GDC SanFrancisco 2007
SpellForce -The Order of Dawn- -

Phenomic (Germany) / JoWooD (Germany)

SpellForce -The Breath of Winter- - Phenomic (Germany) / JoWooD (Germany) 1st place -Best German Game Soundtrack 2004-
Legend -Hand of God- -

Master Creating (Germany) / DTP (Germany)

The Guild 2 -

4Head Studios (Germany) / JoWooD (Germany)

Silverfall -

Monte Cristo Games (France)

Darkstar One - Ascaron (Germany) 3rd place -Best German Soundtrack 2006-