Build Your Royalty Free Music Library
When you buy royalty free music from SmartSound, it's always available for you to customize and download directly from our web site or by installing it on your workstation for access with our Sonicfire Pro software.

Save Time With Our Patented Software
Our Professional Soundtrack Creation Technology automatically delivers professional music edits instantly. Adjusting the length, arrangement and instrumentation of every SmartSound track is instantaneous and 100% professional!
Be More Creative
SmartSound technology (Sonicfire Pro) allows you to express your creativity far beyond regular royalty free music. Since our music is totally customizable for length, mood and instrument mix, you can create over 20 million different soundtracks to find that perfect fit for your project.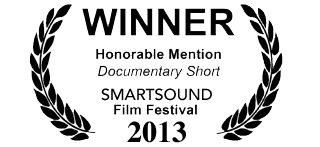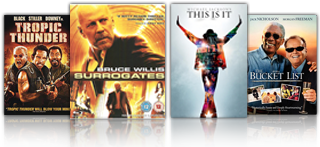 Impress Your Audience
Our royalty free music library is comprised of a hand-picked and professionally curated collection of music. Our music comes from top musicians, film composers, indie bands and independent artists. No sifting through thousands of crowd-sourced tracks. Every SmartSound track is a winner!
Use Legal Music
SmartSound offers one of the most generous worry-free music licenses in the industry. Put SmartSound in your (or your clients) productions and play it anywhere for any amount of time at no additional cost. (*If you need to manufacture more than 10,000 pieces of physical media, you'll need to contact us for approval...that's it!)
Royalty Free Music

— Unique To Your Project – Every Time
Try SmartSound's Award Winning and Patented Technology Yourself
New Royalty Free Music Search
Or Browse By
(Click to add multiple browse filters)
Genre
|
Instrument
|
Keyword
|
Advanced
Currently Browsing — Refreshing

Guitar (Acoustic)

Latin Band


The following tracks match: Refreshing, Guitar (Acoustic), Latin Band
Perfect Taboos
A sprightly Spanish selection, great for scenes needing a spicy upbeat backdrop.
http://www.smartsound.com/strata/images/STRATSH_200.jpg
Single
62708-ST
$ 39.95
62708-EX
$ 69.95
62708-W
$ 149.95

Caliente
Piano and Spanish guitars throw some heat on this uptempo Latin track. Perfect for when you need to spice things up!
http://www.smartsound.com/music/images/onward.jpg
Single
4003-ST
$ 39.95
4003-EX
$ 69.95
4003-W
$ 149.95
Instrument:
Guitar (Acoustic)
,
Latin Band
Keywords:
Driving
,
Energetic
,
Happy
,
Positive
,
Uplifting
,
Cheerful
,
Confident
,
Lively
,
Refreshing
,
Spirited
,
Themes
,
Upbeat
,
Latin American
Genre:
Latin
Production Types:
On Hold Music
,
Spoken Word/Narration

Steamy Looks
This sizzling mambo gives way to suggestive glances from across the dance floor. Can give a travelogue some pep.
http://www.smartsound.com/music/images/spicy.jpg
Single
1115-ST
$ 39.95
1115-EX
$ 69.95
1115-W
$ 149.95

The following tracks match: Refreshing, Guitar (Acoustic)
Power Of Attraction
http://www.smartsound.com/strata/images/STRATPWP_200.jpg
Single
7100042-ST
$ 39.95
7100042-EX
$ 69.95
7100042-W
$ 149.95

Instrument:
Bass (Electric)
,
Drums
,
Guitar (Acoustic)
,
Guitar (Electric)
,
Piano
Keywords:
Energetic
,
Exciting
,
Happy
,
Positive
,
Inspirational
,
Atmospheric
,
Competitive
,
Confident
,
Fresh
,
Heartwarming
,
Incessant
,
Inspiring
,
Majestic
,
Motivating
,
Panoramic
,
Powerful
,
Pulsating
,
Refreshing
,
Touching
,
Hopeful
,
Instrumental
Genre:
Corporate/Industrial
,
Alternative Rock
,
Pop Rock
Production Types:
Commercials
,
Corporate
,
Indie Film
,
Nature
,
Corporate Communications
,
Product Videos
,
Training
,
Background

Raindrop Dance
http://www.smartsound.com/artist/images/ASFB03_200.jpg
Single
7100029-ST
$ 39.95
7100029-EX
$ 69.95
7100029-W
$ 149.95

Instrument:
Orchestra
,
Studio Orchestra
,
Celeste
,
Flute
,
Guitar (Acoustic)
,
Guitar (Electric)
,
Piano
,
Strings
,
Violin
,
Violoncello
Keywords:
Exciting
,
Positive
,
Inspirational
,
Bold
,
Delicate
,
Dramatic
,
Effervescent
,
Elegant
,
Ethereal
,
Fresh
,
Gentle
,
Heartwarming
,
Hypnotic
,
Incessant
,
Innocent
,
Inspiring
,
Mechanical
,
Melancholy
,
Motivating
,
Passionate
,
Pensive
,
Powerful
,
Refreshing
,
Serene
,
Touching
,
Hopeful
,
Acoustic
,
Emotional
,
Fantasy
,
Magical
Genre:
Orchestral
Production Types:
Cinematic
,
Commercials
,
Documentary
,
Nature
,
Film Trailer

Whimsical Moment
http://www.smartsound.com/artist/images/ASFB03_200.jpg
Single
7100032-ST
$ 39.95
7100032-EX
$ 69.95
7100032-W
$ 149.95

Instrument:
Studio Orchestra
,
Celeste
,
Guitar (Acoustic)
,
Percussion
,
Piano
,
Strings
,
Violin
,
Violoncello
,
Choir
Keywords:
Positive
,
Uplifting
,
Inspirational
,
Cheerful
,
Expansive
,
Fresh
,
Heartwarming
,
Hypnotic
,
Incessant
,
Innocent
,
Leisurely
,
Lively
,
Motivating
,
Mystical
,
Powerful
,
Refined
,
Refreshing
,
Tender
,
Touching
,
Whimsical
,
Fun
,
Hopeful
,
Acoustic
,
Angelic
,
Emotional
,
Fantasy
,
Magical
,
Poignant
Genre:
Orchestral
Production Types:
Commercials
,
Nature
,
Comedy
,
Corporate Communications
,
Home Videos

World Traveler
http://www.smartsound.com/artist/images/ASFB03_200.jpg
Single
7100028-ST
$ 39.95
7100028-EX
$ 69.95
7100028-W
$ 149.95

Instrument:
Orchestra
,
Celeste
,
Guitar (Acoustic)
,
Percussion
,
Piano
,
Violin
,
Violoncello
Keywords:
Driving
,
Exciting
,
Positive
,
Inspirational
,
Atmospheric
,
Calm
,
Cheerful
,
Dramatic
,
Gentle
,
Hypnotic
,
Incessant
,
Inspiring
,
Motivating
,
Mystical
,
Outdoorsy
,
Panoramic
,
Passionate
,
Refreshing
,
Sophisticated
,
Tranquil
,
Triumphant
,
Ambient
,
Fantasy
Genre:
Orchestral
Production Types:
Cinematic
,
Commercials
,
Documentary
,
Indie Film
,
Nature
,
Science

Chick Pop
http://www.smartsound.com/strata/images/STRATFG_200.jpg
Single
70903-ST
$ 39.95
70903-EX
$ 69.95
70903-W
$ 149.95

Instrument:
Country Band
,
Guitar (Acoustic)
,
Percussion
,
Strings
,
Violin
,
Vocal
Keywords:
Calm
,
Delicate
,
Gentle
,
Heartwarming
,
Innocent
,
Refreshing
,
Serene
,
Soothing
,
Tranquil
,
Fun
,
Hopeful
,
Acoustic
,
Emotional
,
Quiet
,
Simple
Genre:
Kids
,
Country/Folk
,
Pop
Production Types:
Commercials
,
Home Videos

Let's Play
http://www.smartsound.com/strata/images/STRATFG_200.jpg
Single
70905-ST
$ 39.95
70905-EX
$ 69.95
70905-W
$ 149.95

Instrument:
Country Band
,
Guitar (Acoustic)
,
Mandolin
,
Percussion
,
Violin
Keywords:
Driving
,
Exciting
,
Happy
,
Positive
,
Cool
,
Lively
,
Refreshing
,
Fun
,
Hopeful
,
Acoustic
Genre:
Kids
,
Country/Folk
,
Pop
Production Types:
Commercials
,
Nature
,
Home Videos

New Joy
http://www.smartsound.com/strata/images/STRATFG_200.jpg
Single
70906-ST
$ 39.95
70906-EX
$ 69.95
70906-W
$ 149.95

Instrument:
Guitar (Acoustic)
,
Percussion
,
Strings
,
Vocal
Keywords:
Cool
,
Uplifting
,
Heartwarming
,
Innocent
,
Motivating
,
Refreshing
,
Relaxed
,
Serene
,
Fun
,
Hopeful
,
Acoustic
,
Angelic
,
Emotional
Genre:
Kids
,
Pop Rock
,
Pop
Production Types:
Commercials