The Only Customizable Royalty Free Music Library
Build Your Royalty Free Music Library
When you buy royalty free music from SmartSound, it's always available for you to customize and download directly from our web site or by installing it on your workstation for access with our Sonicfire Pro software.

Save Time With Our Patented Software
Our Professional Soundtrack Creation Technology automatically delivers professional music edits instantly. Adjusting the length, arrangement and instrumentation of every SmartSound track is instantaneous and 100% professional!
Be More Creative
SmartSound technology (Sonicfire Pro) allows you to express your creativity far beyond regular royalty free music. Since our music is totally customizable for length, mood and instrument mix, you can create over 20 million different soundtracks to find that perfect fit for your project.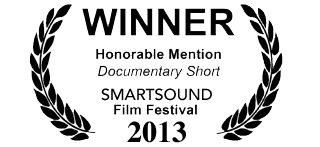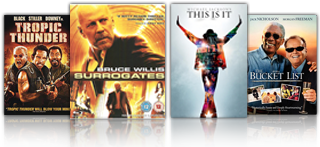 Impress Your Audience
Our royalty free music library is comprised of a hand-picked and professionally curated collection of music. Our music comes from top musicians, film composers, indie bands and independent artists. No sifting through thousands of crowd-sourced tracks. Every SmartSound track is a winner!
Use Legal Music
SmartSound offers one of the most generous worry-free music licenses in the industry. Put SmartSound in your (or your clients) productions and play it anywhere for any amount of time at no additional cost. (*If you need to manufacture more than 10,000 pieces of physical media, you'll need to contact us for approval...that's it!)
New Royalty Free Music Search
Or Browse By
(Click to add multiple browse filters)
Genre
|
Instrument
|
Keyword
|
Advanced
Currently Browsing — Pan Flute


The following tracks match: Pan Flute
59707-Pro
Peru Memories
A relaxed, Peruvian pan-pipe feature that can work well under most travel footage needing an unobtrusive backdrop.
http://www.smartsound.com/strata/images/STRATWA_200.jpg
$ 49.95
Single

Genre:
World
,
Indie
Keywords:
Atmospheric
,
Expansive
,
Reflective
,
Relaxed
,
Background
,
Latin American
Instrument:
Pan Flute

53305-Pro
Isla Sirena
This calming wave of pan pipes and guitar will lull your audience into a blissful trance. The perfect ambient texture for a tropical escape.
http://www.smartsound.com/strata/images/BS04DW_200.jpg
$ 49.95
Single

Genre:
World
,
New Age
,
Indie
,
Easy-Listening/New Age
Keywords:
Sleek
,
Atmospheric
,
Calm
,
Ethereal
,
Mystical
,
Relaxed
,
Romantic
,
Sensual
,
Background
,
Themes
,
Magical
,
Tropical
Instrument:
Ocarina
,
Pan Flute
,
New Age Ensemble

53107-Pro
How Can I Keep From Singing
This joyous, Peruvian treatment of this classic hymn can add some world-beat flavor to your presentation. Features pan pipes.
http://www.smartsound.com/strata/images/strataSO_200.jpg
$ 49.95
Single

2910-Pro
Peruvian Waltz
This authentic South American theme offers an ensemble of guitar, drum, shaker, rain stick and natural pan flutes.
http://www.smartsound.com/music/images/world.jpg
$ 39.95
Single

1803-Pro
Andes Flute
At these altitudes, a joyful dance with your pack animal may be just the thing to warm you up. This happy melody could ride a rainbow through the summits of the Sierra.
http://www.smartsound.com/music/images/global.jpg
$ 39.95
Single


Want to save money?
Upgrade to a Music Pack
Want to save money?
Upgrade to a Music Pack