Build Your Royalty Free Music Library
When you buy royalty free music from SmartSound, it's always available for you to customize and download directly from our web site or by installing it on your workstation for access with our Sonicfire Pro software.

Save Time With Our Patented Software
Our Professional Soundtrack Creation Technology automatically delivers professional music edits instantly. Adjusting the length, arrangement and instrumentation of every SmartSound track is instantaneous and 100% professional!
Be More Creative
SmartSound technology (Sonicfire Pro) allows you to express your creativity far beyond regular royalty free music. Since our music is totally customizable for length, mood and instrument mix, you can create over 20 million different soundtracks to find that perfect fit for your project.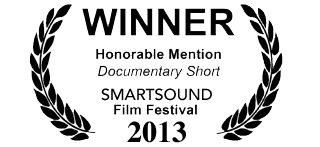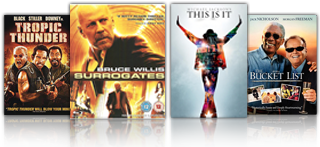 Impress Your Audience
Our royalty free music library is comprised of a hand-picked and professionally curated collection of music. Our music comes from top musicians, film composers, indie bands and independent artists. No sifting through thousands of crowd-sourced tracks. Every SmartSound track is a winner!
Use Legal Music
SmartSound offers one of the most generous worry-free music licenses in the industry. Put SmartSound in your (or your clients) productions and play it anywhere for any amount of time at no additional cost. (*If you need to manufacture more than 10,000 pieces of physical media, you'll need to contact us for approval...that's it!)

Royalty Free Music

— Unique To Your Project – Every Time
Try SmartSound's Award Winning and Patented Technology Yourself
New Royalty Free Music Search
Or Browse By
(Click to add multiple browse filters)
Genre
|
Instrument
|
Keyword
|
Advanced

The following tracks match: Hard Rock, Orchestral
Defender
This intense, orchestral surge is in search of big, sinister action. Deep, frantic strings and disturbed guitar grab the viewer for a harrowing ride.
http://www.smartsound.com/strata/images/strata26_200.jpg
Single
52605-ST
$ 39.95
52605-EX
$ 69.95
52605-W
$ 149.95

Genre:
TV/ Film Drama
,
Hard Rock
,
Orchestral
Production Types:
Cinematic
,
Film Trailer
,
Video Games
,
Epic
Keywords:
Driving
,
Brooding
,
Competitive
,
Dramatic
,
Earthy
,
Extreme
,
Intense
,
Powerful
,
Punchy
,
Raw
,
Sinister
,
Angry
,
Heavy
,
Instrumental
Instrument:
Studio Orchestra

Nine Lives
From mysterious beginnings to over-the-top, fiery orchestral-rock, this cut will pump up the intensity in your feature ten-fold. Great for extreme sport footage.
http://www.smartsound.com/strata/images/strata26_200.jpg
Single
52608-ST
$ 39.95
52608-EX
$ 69.95
52608-W
$ 149.95

Genre:
TV/ Film Drama
,
Hard Rock
,
Orchestral
Production Types:
Cinematic
,
Film Trailer
,
Video Games
,
Epic
Keywords:
Driving
,
Edgy
,
Brooding
,
Competitive
,
Dramatic
,
Extreme
,
Intense
,
Powerful
,
Punchy
,
Raw
,
Sinister
,
Angry
,
Heavy
,
Instrumental
Instrument:
Studio Orchestra
,
Strings

The following tracks match: Orchestral
Empower Your Mind
http://www.smartsound.com/strata/images/STRATPWP_200.jpg
Single
7100045-ST
$ 39.95
7100045-EX
$ 69.95
7100045-W
$ 149.95

Genre:
Orchestral
,
Corporate/Industrial
,
Alternative Rock
,
Pop Rock
Production Types:
Commercials
,
Corporate
,
Indie Film
,
Corporate Communications
Keywords:
Driving
,
Exciting
,
Positive
,
Uplifting
,
Inspirational
,
Competitive
,
Confident
,
Inspiring
,
Motivating
,
Powerful
,
Refreshing
,
Striving
,
Triumphant
,
Hopeful
,
Poignant
,
Instrumental
Instrument:
Rock/Pop Band
,
Studio Orchestra
,
Bass (Electric)
,
Drums

Emotional Journey
http://www.smartsound.com/artist/images/ASFB03_200.jpg
Single
7100033-ST
$ 39.95
7100033-EX
$ 69.95
7100033-W
$ 149.95

Genre:
Orchestral
Production Types:
Animation
,
Cinematic
,
Commercials
,
Documentary
,
Indie Film
,
Biography
,
Tribute/Memorial
Keywords:
Mysterious
,
Inspirational
,
Atmospheric
,
Delicate
,
Dramatic
,
Earthy
,
Eerie
,
Elegant
,
Expansive
,
Gentle
,
Haunting
,
Incessant
,
Intimate
,
Melancholy
,
Mystical
,
Nostalgic
,
Pensive
,
Powerful
,
Reflective
,
Soothing
,
Uncertain
,
Mellow
,
Acoustic
,
Emotional
,
Magical
,
Poignant
,
Tormented
,
Instrumental
Instrument:
Studio Orchestra
,
Celeste
,
Guitar (Acoustic)
,
Piano
,
Strings
,
Violin
,
Violoncello

Equilibrium
http://www.smartsound.com/artist/images/ASFB03_200.jpg
Single
7100027-ST
$ 39.95
7100027-EX
$ 69.95
7100027-W
$ 149.95

Genre:
Orchestral
Production Types:
Cinematic
,
Commercials
,
Indie Film
,
Film Trailer
,
Horror
,
Action-Drama
,
Tribute/Memorial
Keywords:
Mysterious
,
Positive
,
Inspirational
,
Atmospheric
,
Delicate
,
Dramatic
,
Elegant
,
Ethereal
,
Gentle
,
Haunting
,
Heartwarming
,
Hypnotic
,
Incessant
,
Inspiring
,
Majestic
,
Melancholy
,
Mystical
,
Nostalgic
,
Panoramic
,
Sad
,
Serene
,
Somber
,
Tender
,
Touching
,
Ambient
,
Mellow
,
Acoustic
,
Emotional
,
Magical
,
Dark
,
Tormented
,
Instrumental
Instrument:
Orchestra
,
Studio Orchestra
,
Flute
,
Oboe
,
Piano
,
Strings
,
Violin
,
Violoncello

Gate Of Time
http://www.smartsound.com/artist/images/ASFB03_200.jpg
Single
7100025-ST
$ 39.95
7100025-EX
$ 69.95
7100025-W
$ 149.95

Genre:
Orchestral
Production Types:
Animation
,
Cinematic
,
Commercials
,
Documentary
,
Indie Film
,
Film Trailer
,
Action-Drama
,
Corporate Communications
Keywords:
Energetic
,
Exciting
,
Mysterious
,
Uplifting
,
Inspirational
,
Atmospheric
,
Bold
,
Confident
,
Dramatic
,
Ethereal
,
Heroic
,
Hypnotic
,
Incessant
,
Intense
,
Motivating
,
Mystical
,
Panoramic
,
Pensive
,
Processional
,
Pulsating
,
Hopeful
,
Fantasy
,
Poignant
,
Instrumental
Instrument:
Studio Orchestra
,
Celeste
,
Guitar (Acoustic)
,
Oboe
,
Percussion
,
Piano
,
Strings

Magical Encounter
http://www.smartsound.com/artist/images/ASFB03_200.jpg
Single
7100034-ST
$ 39.95
7100034-EX
$ 69.95
7100034-W
$ 149.95

Genre:
Orchestral
Production Types:
Animation
,
Cinematic
,
Commercials
,
Documentary
,
Nature
Keywords:
Positive
,
Inspirational
,
Atmospheric
,
Calm
,
Delicate
,
Earthy
,
Elegant
,
Expansive
,
Gentle
,
Heartwarming
,
Hypnotic
,
Incessant
,
Innocent
,
Inspiring
,
Intimate
,
Outdoorsy
,
Panoramic
,
Passionate
,
Pensive
,
Powerful
,
Refreshing
,
Relaxed
,
Romantic
,
Serene
,
Soothing
,
Sophisticated
,
Touching
,
Tranquil
,
Ambient
,
Acoustic
,
Emotional
,
Magical
,
Poignant
,
Instrumental
Instrument:
Orchestra
,
Studio Orchestra
,
Celeste
,
Percussion
,
Piano
,
Piano (Electric)
,
Strings
,
Violin
,
Violoncello

Majestic Vision
http://www.smartsound.com/artist/images/ASFB03_200.jpg
Single
7100026-ST
$ 39.95
7100026-EX
$ 69.95
7100026-W
$ 149.95

Genre:
Orchestral
,
TV/ Film Drama
Production Types:
Cinematic
,
Commercials
,
Corporate
,
Documentary
,
Nature
,
Corporate Communications
Keywords:
Driving
,
Energetic
,
Exciting
,
Inspirational
,
Competitive
,
Confident
,
Earthy
,
Effervescent
,
Expansive
,
Fresh
,
Heartwarming
,
Inspiring
,
Intimate
,
Majestic
,
Motivating
,
Panoramic
,
Passionate
,
Refreshing
,
Touching
,
Tranquil
,
Hopeful
,
Acoustic
,
Emotional
,
Magical
,
Instrumental
Instrument:
Orchestra
,
Studio Orchestra
,
Flute
,
Oboe
,
Percussion
,
Piano
,
Strings
,
Violin
,
Violoncello

Mystery Lounge
http://www.smartsound.com/artist/images/ASFB03_200.jpg
Single
7100030-ST
$ 39.95
7100030-EX
$ 69.95
7100030-W
$ 149.95

Genre:
Orchestral
,
Electronica
Production Types:
Cinematic
,
Commercials
,
Documentary
,
Suspense
,
Corporate Communications
Keywords:
Energetic
,
Exciting
,
Mysterious
,
Inspirational
,
Atmospheric
,
Eerie
,
Elegant
,
Ethereal
,
Fresh
,
Haunting
,
Hypnotic
,
Incessant
,
Majestic
,
Mystical
,
Powerful
,
Pulsating
,
Sultry
,
Suspenseful
,
Ambient
,
Lounge
,
Investigative
,
Urban
,
Breakbeat
,
Fashion
,
Instrumental
Instrument:
Electronic
,
Orchestra
,
Bass (Electric)
,
Celeste
,
Drums
,
Flute
,
Piano
,
Strings
,
Violin
,
Violoncello

Raindrop Dance
http://www.smartsound.com/artist/images/ASFB03_200.jpg
Single
7100029-ST
$ 39.95
7100029-EX
$ 69.95
7100029-W
$ 149.95

Genre:
Orchestral
Production Types:
Cinematic
,
Commercials
,
Documentary
,
Nature
,
Film Trailer
Keywords:
Exciting
,
Positive
,
Inspirational
,
Bold
,
Delicate
,
Dramatic
,
Effervescent
,
Elegant
,
Ethereal
,
Fresh
,
Gentle
,
Heartwarming
,
Hypnotic
,
Incessant
,
Innocent
,
Inspiring
,
Mechanical
,
Melancholy
,
Motivating
,
Passionate
,
Pensive
,
Powerful
,
Refreshing
,
Serene
,
Touching
,
Hopeful
,
Acoustic
,
Emotional
,
Fantasy
,
Magical
,
Instrumental
Instrument:
Orchestra
,
Studio Orchestra
,
Celeste
,
Flute
,
Guitar (Acoustic)
,
Guitar (Electric)
,
Piano
,
Strings
,
Violin
,
Violoncello