Build Your Royalty Free Music Library
When you buy royalty free music from SmartSound, it's always available for you to customize and download directly from our web site or by installing it on your workstation for access with our Sonicfire Pro software.

Save Time With Our Patented Software
Our Professional Soundtrack Creation Technology automatically delivers professional music edits instantly. Adjusting the length, arrangement and instrumentation of every SmartSound track is instantaneous and 100% professional!
Be More Creative
SmartSound technology (Sonicfire Pro) allows you to express your creativity far beyond regular royalty free music. Since our music is totally customizable for length, mood and instrument mix, you can create over 20 million different soundtracks to find that perfect fit for your project.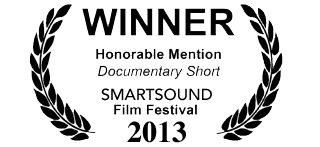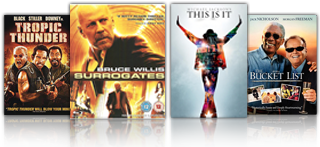 Impress Your Audience
Our royalty free music library is comprised of a hand-picked and professionally curated collection of music. Our music comes from top musicians, film composers, indie bands and independent artists. No sifting through thousands of crowd-sourced tracks. Every SmartSound track is a winner!
Use Legal Music
SmartSound offers one of the most generous worry-free music licenses in the industry. Put SmartSound in your (or your clients) productions and play it anywhere for any amount of time at no additional cost. (*If you need to manufacture more than 10,000 pieces of physical media, you'll need to contact us for approval...that's it!)

Royalty Free Music

— Unique To Your Project – Every Time
Try SmartSound's Award Winning and Patented Technology Yourself
New Royalty Free Music Search
Or Browse By
(Click to add multiple browse filters)
Genre
|
Instrument
|
Keyword
|
Advanced

The following
25 tracks
match: Orchestral, Dignified
Over Berlin Skies
Emblazon your visual story with this heroic composition. Its stoic drums and swelling strings will work wonders over credits and titles.
http://www.smartsound.com/filmscore/images/fcp_b01_200.jpg
Single
5107-ST
$ 39.95
5107-EX
$ 69.95
5107-W
$ 149.95

True Stories
Robust with climactic punch and might, this dynamic composition practically steals the show all by itself. It's an expert arrangement of big ensemble sounds.
http://www.smartsound.com/filmscore/images/fcp_b03_200.jpg
Single
5310-ST
$ 39.95
5310-EX
$ 69.95
5310-W
$ 149.95

Vigilant Stance
Fill your movie with healthy bravado using this stoic anthem. Strong melodies and cymbal crashes make this an ideal underscore for big endings and credits.
http://www.smartsound.com/filmscore/images/fcp_b03_200.jpg
Single
5311-ST
$ 39.95
5311-EX
$ 69.95
5311-W
$ 149.95

Inspiration
Tell a profound story or honor a hushed and sacred moment with the inspiring orchestral grandeur of this stirring film score.
http://www.smartsound.com/music/images/romance.jpg
Single
908-ST
$ 39.95
908-EX
$ 69.95
908-W
$ 149.95
Genre:
Orchestral
Keywords:
Uplifting
,
Inspirational
,
Atmospheric
,
Confident
,
Dignified
,
Dramatic
,
Expansive
,
Gentle
,
Heartwarming
,
Innocent
,
Inspiring
,
Majestic
,
Motivating
,
Panoramic
,
Powerful
,
Spirited
,
Striving
,
Hopeful
,
Acoustic
,
Emotional
,
Instrumental
Instrument:
Orchestra
Production Types:
Cinematic

Olympic Fanfare
Echoing the pageantry and grandeur of the world games, this stately procession of sterling brass and explosive percussion ideally characterizes the ultimate contests of skill, strength and will.
http://www.smartsound.com/music/images/high.jpg
Single
1713-ST
$ 39.95
1713-EX
$ 69.95
1713-W
$ 149.95
Genre:
Orchestral
Keywords:
Positive
,
Uplifting
,
Bold
,
Competitive
,
Confident
,
Dignified
,
Heroic
,
Inspiring
,
Motivating
,
Regal
,
Sophisticated
,
Sparse
,
Striving
,
Triumphant
,
Themes
,
Acoustic
,
Minimal
,
Olympic
,
Instrumental
Instrument:
Orchestra
,
Trumpet
Production Types:
Sports
,
Intros/Bumpers/Stingers

The following tracks match: Orchestral
Empower Your Mind
http://www.smartsound.com/strata/images/STRATPWP_200.jpg
Single
7100045-ST
$ 39.95
7100045-EX
$ 69.95
7100045-W
$ 149.95

Genre:
Orchestral
,
Corporate/Industrial
,
Alternative Rock
,
Pop Rock
Production Types:
Commercials
,
Corporate
,
Indie Film
,
Corporate Communications
Keywords:
Driving
,
Exciting
,
Positive
,
Uplifting
,
Inspirational
,
Competitive
,
Confident
,
Inspiring
,
Motivating
,
Powerful
,
Refreshing
,
Striving
,
Triumphant
,
Hopeful
,
Poignant
,
Instrumental
Instrument:
Rock/Pop Band
,
Studio Orchestra
,
Bass (Electric)
,
Drums

Emotional Journey
http://www.smartsound.com/artist/images/ASFB03_200.jpg
Single
7100033-ST
$ 39.95
7100033-EX
$ 69.95
7100033-W
$ 149.95

Genre:
Orchestral
Production Types:
Animation
,
Cinematic
,
Commercials
,
Documentary
,
Indie Film
,
Biography
,
Tribute/Memorial
Keywords:
Mysterious
,
Inspirational
,
Atmospheric
,
Delicate
,
Dramatic
,
Earthy
,
Eerie
,
Elegant
,
Expansive
,
Gentle
,
Haunting
,
Incessant
,
Intimate
,
Melancholy
,
Mystical
,
Nostalgic
,
Pensive
,
Powerful
,
Reflective
,
Soothing
,
Uncertain
,
Mellow
,
Acoustic
,
Emotional
,
Magical
,
Poignant
,
Tormented
,
Instrumental
Instrument:
Studio Orchestra
,
Celeste
,
Guitar (Acoustic)
,
Piano
,
Strings
,
Violin
,
Violoncello

Equilibrium
http://www.smartsound.com/artist/images/ASFB03_200.jpg
Single
7100027-ST
$ 39.95
7100027-EX
$ 69.95
7100027-W
$ 149.95

Genre:
Orchestral
Production Types:
Cinematic
,
Commercials
,
Indie Film
,
Film Trailer
,
Horror
,
Action-Drama
,
Tribute/Memorial
Keywords:
Mysterious
,
Positive
,
Inspirational
,
Atmospheric
,
Delicate
,
Dramatic
,
Elegant
,
Ethereal
,
Gentle
,
Haunting
,
Heartwarming
,
Hypnotic
,
Incessant
,
Inspiring
,
Majestic
,
Melancholy
,
Mystical
,
Nostalgic
,
Panoramic
,
Sad
,
Serene
,
Somber
,
Tender
,
Touching
,
Ambient
,
Mellow
,
Acoustic
,
Emotional
,
Magical
,
Dark
,
Tormented
,
Instrumental
Instrument:
Orchestra
,
Studio Orchestra
,
Flute
,
Oboe
,
Piano
,
Strings
,
Violin
,
Violoncello

Gate Of Time
http://www.smartsound.com/artist/images/ASFB03_200.jpg
Single
7100025-ST
$ 39.95
7100025-EX
$ 69.95
7100025-W
$ 149.95

Genre:
Orchestral
Production Types:
Animation
,
Cinematic
,
Commercials
,
Documentary
,
Indie Film
,
Film Trailer
,
Action-Drama
,
Corporate Communications
Keywords:
Energetic
,
Exciting
,
Mysterious
,
Uplifting
,
Inspirational
,
Atmospheric
,
Bold
,
Confident
,
Dramatic
,
Ethereal
,
Heroic
,
Hypnotic
,
Incessant
,
Intense
,
Motivating
,
Mystical
,
Panoramic
,
Pensive
,
Processional
,
Pulsating
,
Hopeful
,
Fantasy
,
Poignant
,
Instrumental
Instrument:
Studio Orchestra
,
Celeste
,
Guitar (Acoustic)
,
Oboe
,
Percussion
,
Piano
,
Strings

Magical Encounter
http://www.smartsound.com/artist/images/ASFB03_200.jpg
Single
7100034-ST
$ 39.95
7100034-EX
$ 69.95
7100034-W
$ 149.95

Genre:
Orchestral
Production Types:
Animation
,
Cinematic
,
Commercials
,
Documentary
,
Nature
Keywords:
Positive
,
Inspirational
,
Atmospheric
,
Calm
,
Delicate
,
Earthy
,
Elegant
,
Expansive
,
Gentle
,
Heartwarming
,
Hypnotic
,
Incessant
,
Innocent
,
Inspiring
,
Intimate
,
Outdoorsy
,
Panoramic
,
Passionate
,
Pensive
,
Powerful
,
Refreshing
,
Relaxed
,
Romantic
,
Serene
,
Soothing
,
Sophisticated
,
Touching
,
Tranquil
,
Ambient
,
Acoustic
,
Emotional
,
Magical
,
Poignant
,
Instrumental
Instrument:
Orchestra
,
Studio Orchestra
,
Celeste
,
Percussion
,
Piano
,
Piano (Electric)
,
Strings
,
Violin
,
Violoncello