Build Your Royalty Free Music Library
When you buy royalty free music from SmartSound, it's always available for you to customize and download directly from our web site or by installing it on your workstation for access with our Sonicfire Pro software.

Save Time With Our Patented Software
Our Professional Soundtrack Creation Technology automatically delivers professional music edits instantly. Adjusting the length, arrangement and instrumentation of every SmartSound track is instantaneous and 100% professional!
Be More Creative
SmartSound technology (Sonicfire Pro) allows you to express your creativity far beyond regular royalty free music. Since our music is totally customizable for length, mood and instrument mix, you can create over 20 million different soundtracks to find that perfect fit for your project.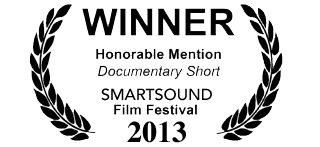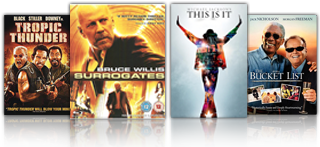 Impress Your Audience
Our royalty free music library is comprised of a hand-picked and professionally curated collection of music. Our music comes from top musicians, film composers, indie bands and independent artists. No sifting through thousands of crowd-sourced tracks. Every SmartSound track is a winner!
Use Legal Music
SmartSound offers one of the most generous worry-free music licenses in the industry. Put SmartSound in your (or your clients) productions and play it anywhere for any amount of time at no additional cost. (*If you need to manufacture more than 10,000 pieces of physical media, you'll need to contact us for approval...that's it!)
Royalty Free Music

— Unique To Your Project – Every Time
Try SmartSound's Award Winning and Patented Technology Yourself
New Royalty Free Music Search
Or Browse By
(Click to add multiple browse filters)
Genre
|
Instrument
|
Keyword
|
Advanced

The following tracks match: New Age, Sad
Liquid Shadows
This recording bestows a feeling of absolute calm, smoothly joining any romantic or nostalgic visual footage. Cascading chimes, and the simple woodwind melody give the classic sound of a timeless character theme.
http://www.smartsound.com/strata/images/strata12_200.jpg
Single
51204-ST
$ 39.95
51204-EX
$ 69.95
51204-W
$ 149.95

Genre:
Ballad
,
New Age
,
Easy-Listening/New Age
Keywords:
Haunting
,
Hypnotic
,
Sad
,
Serious
,
Somber
,
Subdued
,
Ambient
,
Mellow
,
Quiet
,
Soft
Instrument:
Ethnic Flute
,
New Age Ensemble
Production Types:
Meditation
,
Spoken Word/Narration
,
Background

Mirage
Part lullaby, part groove, this piece will gently take your crowd on a sojourn to faraway lands. Distant drums beneath a powerful bassline provide a sense of determination and awakening - ideal for images of great travels.
http://www.smartsound.com/strata/images/strata12_200.jpg
Single
51205-ST
$ 39.95
51205-EX
$ 69.95
51205-W
$ 149.95

Genre:
Ballad
,
New Age
,
Easy-Listening/New Age
Keywords:
Atmospheric
,
Haunting
,
Sad
,
Solemn
,
Subdued
,
Ambient
,
Mellow
,
Quiet
,
Soft
Instrument:
New Age Ensemble
Production Types:
Meditation
,
Spoken Word/Narration
,
Background

The following tracks match: New Age
Advanced Placement
http://www.smartsound.com/strata/images/STRATDIS_200.jpg
Single
70801-ST
$ 39.95
70801-EX
$ 69.95
70801-W
$ 149.95

Genre:
Corporate/Industrial
,
New Age
Production Types:
Corporate
,
Corporate Communications
,
Product Videos
,
Science
,
Background
Keywords:
Positive
,
Uplifting
,
Atmospheric
,
Confident
,
Motivating
,
Pulsating
,
Hopeful
Instrument:
Piano
,
Synthesizer
,
New Age Ensemble

Destination Ahead
http://www.smartsound.com/strata/images/STRATDIS_200.jpg
Single
70802-ST
$ 39.95
70802-EX
$ 69.95
70802-W
$ 149.95

Genre:
Corporate/Industrial
,
New Age
Production Types:
Corporate
,
News
,
Corporate Communications
,
Product Videos
,
Science
,
Background
Keywords:
Positive
,
Uplifting
,
Confident
,
Hypnotic
,
Motivating
,
Pulsating
,
Hopeful
Instrument:
Piano
,
Synthesizer
,
New Age Ensemble

Edge Of The World
http://www.smartsound.com/strata/images/STRATDIS_200.jpg
Single
70803-ST
$ 39.95
70803-EX
$ 69.95
70803-W
$ 149.95

Genre:
Corporate/Industrial
,
New Age
Production Types:
Corporate
,
Corporate Communications
,
Product Videos
,
Science
,
Background
Keywords:
Driving
,
Exciting
,
Positive
,
Uplifting
,
Confident
,
Motivating
,
Pulsating
,
Hopeful
Instrument:
Piano
,
Synthesizer
,
New Age Ensemble

Fine Necessities
http://www.smartsound.com/strata/images/STRATDIS_200.jpg
Single
70804-ST
$ 39.95
70804-EX
$ 69.95
70804-W
$ 149.95

Genre:
Corporate/Industrial
,
New Age
Production Types:
Corporate
,
Corporate Communications
,
Product Videos
,
Science
,
Training
,
Background
Keywords:
Driving
,
Positive
,
Uplifting
,
Confident
,
Motivating
,
Pulsating
,
Hopeful
Instrument:
Piano
,
Synthesizer
,
New Age Ensemble

Less Traveled
http://www.smartsound.com/strata/images/STRATDIS_200.jpg
Single
70805-ST
$ 39.95
70805-EX
$ 69.95
70805-W
$ 149.95

Genre:
Corporate/Industrial
,
New Age
Production Types:
Corporate
,
Corporate Communications
,
Product Videos
,
Science
,
Training
,
Background
Keywords:
Positive
,
Uplifting
,
Confident
,
Motivating
,
Outdoorsy
,
Pulsating
,
Refreshing
,
Serene
,
Hopeful
Instrument:
Piano
,
Synthesizer
,
New Age Ensemble

Like Clockwork
http://www.smartsound.com/strata/images/STRATDIS_200.jpg
Single
70806-ST
$ 39.95
70806-EX
$ 69.95
70806-W
$ 149.95

Genre:
Corporate/Industrial
,
Ballad
,
New Age
Production Types:
Corporate
,
Corporate Communications
,
Product Videos
,
Science
,
Background
Keywords:
Positive
,
Uplifting
,
Atmospheric
,
Confident
,
Motivating
,
Pulsating
,
Serene
,
Hopeful
,
Waltz
Instrument:
Piano
,
Synthesizer
,
New Age Ensemble

Out And Around
http://www.smartsound.com/strata/images/STRATDIS_200.jpg
Single
70807-ST
$ 39.95
70807-EX
$ 69.95
70807-W
$ 149.95

Genre:
Corporate/Industrial
,
New Age
Production Types:
Corporate
,
Corporate Communications
,
Product Videos
,
Science
,
Training
,
Background
Keywords:
Driving
,
Positive
,
Uplifting
,
Confident
,
Motivating
,
Pulsating
,
Refreshing
,
Hopeful
Instrument:
Piano
,
Synthesizer
,
New Age Ensemble

Place In Time
http://www.smartsound.com/strata/images/STRATDIS_200.jpg
Single
70808-ST
$ 39.95
70808-EX
$ 69.95
70808-W
$ 149.95

Genre:
Corporate/Industrial
,
New Age
Production Types:
Corporate
,
Corporate Communications
,
Product Videos
,
Science
,
Background
Keywords:
Positive
,
Uplifting
,
Confident
,
Motivating
,
Pulsating
,
Hopeful
Instrument:
Guitar (Acoustic)
,
Piano
,
Synthesizer
,
New Age Ensemble