The Only Customizable Royalty Free Music Library
Build Your Royalty Free Music Library
When you buy royalty free music from SmartSound, it's always available for you to customize and download directly from our web site or by installing it on your workstation for access with our Sonicfire Pro software.

Save Time With Our Patented Software
Our Professional Soundtrack Creation Technology automatically delivers professional music edits instantly. Adjusting the length, arrangement and instrumentation of every SmartSound track is instantaneous and 100% professional!
Be More Creative
SmartSound technology (Sonicfire Pro) allows you to express your creativity far beyond regular royalty free music. Since our music is totally customizable for length, mood and instrument mix, you can create over 20 million different soundtracks to find that perfect fit for your project.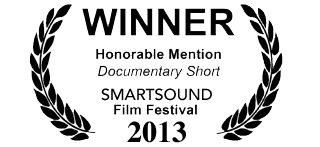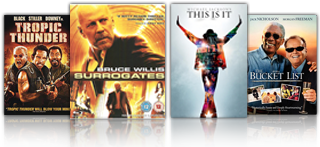 Impress Your Audience
Our royalty free music library is comprised of a hand-picked and professionally curated collection of music. Our music comes from top musicians, film composers, indie bands and independent artists. No sifting through thousands of crowd-sourced tracks. Every SmartSound track is a winner!
Use Legal Music
SmartSound offers one of the most generous worry-free music licenses in the industry. Put SmartSound in your (or your clients) productions and play it anywhere for any amount of time at no additional cost. (*If you need to manufacture more than 10,000 pieces of physical media, you'll need to contact us for approval...that's it!)
New Royalty Free Music Search
Or Browse By
(Click to add multiple browse filters)
Genre
|
Instrument
|
Keyword
|
Advanced

The following
9 tracks
match: Energetic, Exuberant, Acoustic
6102-Pro
Carnival of Animals-Finale
This playful piece is tailor-made for children's productions. A feature for two pianos and orchestra.
http://www.smartsound.com/music/images/CS0548_200.jpg
$ 39.95
Single

5907-Pro
Liszt Piano Conc 2-6th Mvt
Bold, bright and virtuosic, this final movement to Liszt's 2nd piano concerto begs to be in the foreground. Brilliant piano lines interplay with forceful orchestral statements.
http://www.smartsound.com/music/images/CS0348_200.jpg
$ 39.95
Single

5810-Pro
Wagner Lohengrin Prelude
A bold and full-sounding orchestral masterwork from Richard Wagner. The low brass carry the main theme that your viewers will immediately recognize.
http://www.smartsound.com/music/images/CS0248_200.jpg
$ 39.95
Single

5702-Pro
Beethoven Piano 1-3rd Mvt
This rousing finale from Beethoven's Piano Concerto #1 can lift the spirits of most any project. Virtuosic piano solo passages intertwine with swirling strings and winds, finishing with full orchestral bravado.
http://www.smartsound.com/music/images/CS0148_200.jpg
$ 39.95
Single

32208-Pro
Russian Dance
This joyful dance from Tchaikovsky's 'The Nutcracker' is a familiar favorite to all, especially during the holiday season. Liven up footage of busy shopping or any active holiday scenarios.
http://www.smartsound.com/producer/images/ps22_200.jpg
$ 39.95
Single

5507-Pro
I'm Late
A flurry of flutes scurry between big cymbal hits on this rambunctious little number. Perfect for cartoon chase and action scenes, when it's hijinx galore.
http://www.smartsound.com/filmscore/images/fcp_b05_200.jpg
$ 39.95
Single

1819-Pro
Zulu Tribal Dance
This piece bursts into action and never lets up. Its intense, percussive energy is accented by a myriad of vocal hues, including high whistles, guttural groans, and bright cheers.
http://www.smartsound.com/music/images/global.jpg
$ 39.95
Single

1706-Pro
Election Campaign
Portray strength, confidence, dependability and pride with this brilliant collage of orchestral flourishes and military rhythms. The ideal music track for news updates and global events.
http://www.smartsound.com/music/images/high.jpg
$ 39.95
Single

1712-Pro
Industrial March
From initial R & D to final product, the inexorable evolution of progress radiates from the startlingly bold swagger of the orchestra in this inspiring depiction of both enlightened industriousness in the plant and major discoveries in the laboratory.
http://www.smartsound.com/music/images/high.jpg
$ 39.95
Single
Genre:
Orchestral
Keywords:
Energetic
,
Exciting
,
Positive
,
Uplifting
,
Bold
,
Competitive
,
Confident
,
Exuberant
,
Heroic
,
Inspiring
,
Intense
,
Lively
,
Motivating
,
Powerful
,
Punchy
,
Spirited
,
Striving
,
Triumphant
,
Themes
,
Acoustic
,
Olympic
Instrument:
Orchestra

The following tracks match: Energetic, Exuberant
51005-Pro
Miles Of Smiles
Tap your foot to a fresh, confident theme with steady momentum and a stylistic sparkle that says, 'It's all downhill from here!' Celebrate successes or spotlight travel destinations with this forward-looking progression of positivity.
http://www.smartsound.com/strata/images/strata_cover_100.jpg
$ 49.95
Single


Want to save money?
Upgrade to a Music Pack
Want to save money?
Upgrade to a Music Pack