Build Your Royalty Free Music Library
When you buy royalty free music from SmartSound, it's always available for you to customize and download directly from our web site or by installing it on your workstation for access with our Sonicfire Pro software.

Save Time With Our Patented Software
Our Professional Soundtrack Creation Technology automatically delivers professional music edits instantly. Adjusting the length, arrangement and instrumentation of every SmartSound track is instantaneous and 100% professional!
Be More Creative
SmartSound technology (Sonicfire Pro) allows you to express your creativity far beyond regular royalty free music. Since our music is totally customizable for length, mood and instrument mix, you can create over 20 million different soundtracks to find that perfect fit for your project.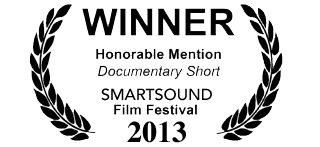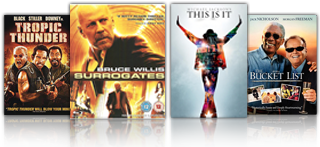 Impress Your Audience
Our royalty free music library is comprised of a hand-picked and professionally curated collection of music. Our music comes from top musicians, film composers, indie bands and independent artists. No sifting through thousands of crowd-sourced tracks. Every SmartSound track is a winner!
Use Legal Music
SmartSound offers one of the most generous worry-free music licenses in the industry. Put SmartSound in your (or your clients) productions and play it anywhere for any amount of time at no additional cost. (*If you need to manufacture more than 10,000 pieces of physical media, you'll need to contact us for approval...that's it!)

New Royalty Free Music Search
Or Browse By
(Click to add multiple browse filters)
Genre
|
Instrument
|
Keyword
|
Advanced

The following
37 tracks
match: Background, Saxophone
9308-Pro
Sauntering Past
A dreamy and pleasant jazz background, features alto sax.
http://www.smartsound.com/producer/images/PS50_200.jpg
$ 39.95
Single

4305-Pro
Doodling Along
A jazzy, easy-going combo track just right for passing some time in your scene.
http://www.smartsound.com/music/images/nostalgicnights.jpg
$ 39.95
Single

4307-Pro
June Moon Tune
A small combo piece with an easy pace. Features violin and tenor sax.
http://www.smartsound.com/music/images/nostalgicnights.jpg
$ 39.95
Single

4313-Pro
Riff Raff
A modern jazzy track with a spy-movie feel to it. A sneaky bass line sets the mood.
http://www.smartsound.com/music/images/nostalgicnights.jpg
$ 39.95
Single
Production Types:
Background
Keywords:
Secret Agent
,
Cool
,
Leisurely
,
Bluesy
,
Background
,
Spy
Instrument:
Jazz Combo
,
Saxophone
,
Trumpet
Genre:
Jazz

The following tracks match: Background
56402-Pro
Can-Do Attitude
Set a positive outlook for your scenes with this perky, propulsive track. The sky's the limit when you dream big.
http://www.smartsound.com/strata/images/BS23PC_200.jpg
$ 49.95
Single

Production Types:
Corporate
,
On Hold Music
,
Training
,
Background
Genre:
Corporate/Industrial
,
Pop Rock
,
Pop
Keywords:
Perky
,
Pulsating
,
Slick
,
Themes
,
Upbeat
Instrument:
Rock/Pop Band


Want to save money?
Upgrade to a Music Pack
Want to save money?
Upgrade to a Music Pack