Royalty Free Music Blog
SmartSound's Royalty Free Music Search
April 08, 2014
Ever wonder how to go about finding the perfect
royalty free music
for your production from the SmartSound website? SmartSound has recently made major renovations to the site which will make fine-tuning your search amazingly easier.
Here are some tips and inside info about the updated site: 
To begin with, broad categories are listed right up front, on the home page. If you know your production needs music in
Corporate
,
Jazz
, or
Wedding
category, for instance, you can begin focusing on those choices immediately, and see all there is to offer.
To narrow it down from there, add additional filters related to
genre
,
instrument
, descriptive
keyword
(such as calm, triumphant, or quirky.) Look for music keyed to a specific production type (Cooking, Intros/Bumpers/Stingers, Sports, etc.) under the Advanced Search button, as well as specific series, release date, or multi/single layer choices.
The filter will list all the tracks meeting all the search terms as well as additional tracks that may meet most of the terms.
If you already know you want something with a specific keyword, genre, or instrument, etc. click on that "Browse By:" button, and continue filtering from there.
You can also put various search terms in the search box, separated by commas for similar filtering. However, going through the Browse By route may give you additional ideas. SmartSound has offered a few examples to show possible combos.
The same search options appear on the "Royalty Free Music" page. 
We recommend beginning with the narrowest search you want, such as funky reggae, in the search bar. If you don't get enough choices from this, broaden the search—such as just reggae. NOTE: Always omit the word "music" from your search term— i.e., "Latin" instead of "Latin music." It makes the search way too broad. 
If you've already looked through most of the relevant albums you might want to keep an eye on New Releases on the right of the front page. We also write blog articles on each new release.   
SmartSound - The Only Customizable
Royalty Free Music Library
.
Production Type
Sonicfire Pro 6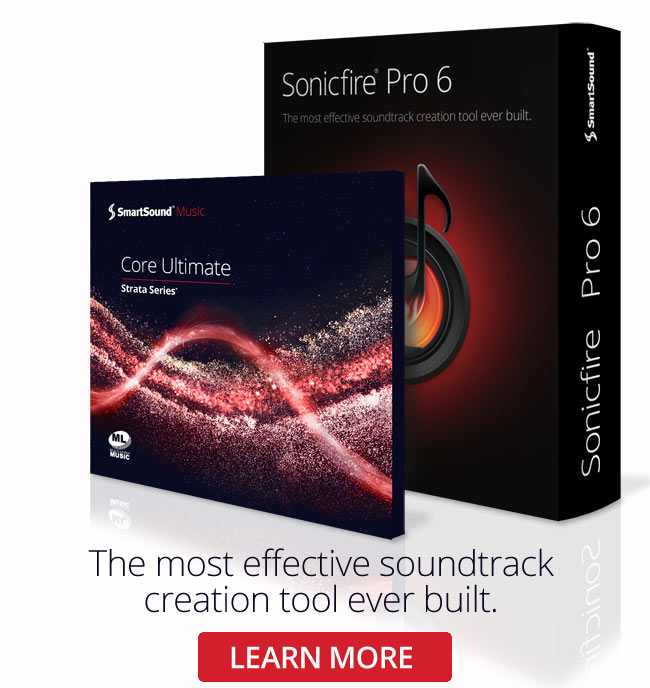 Sonicfire Pro 6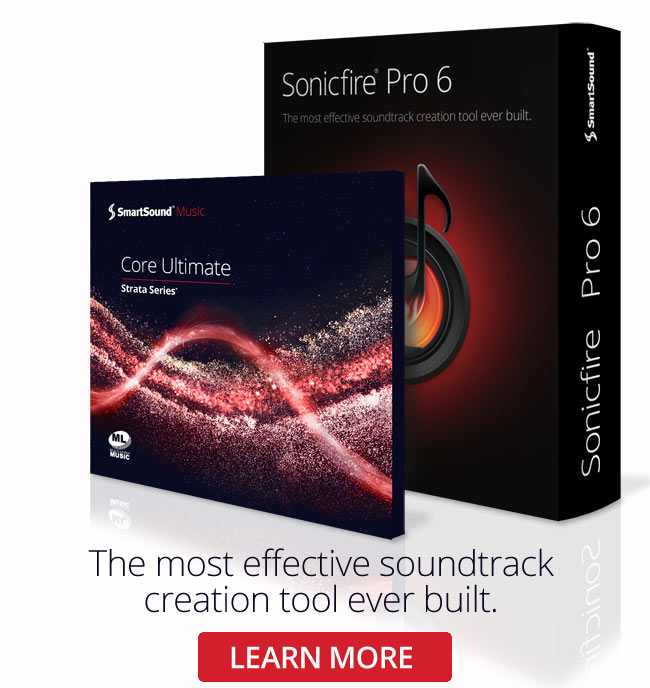 Genre
Featured Articles