Royalty Free Music Blog
TV, Promos, and Trailers
Production ::
December 13, 2011
SmartSound Royalty-Free music is perfect for TV, promos and trailers, where the ability to tailor the music message down to the second is paramount. Your sound spot is just as vital as the visuals to persuade and inform in a no-frills time frame.
Capital Assets, from Newsworthy excels at backing the big headlines of the day, motivating viewers to tune in to your big-breaking stories, whether in-house, on the air, or on your web-TV shows. The confident orchestral strains of "Soaring Success," will highlight the good news you want to promote in your corporate or news environment.
Does your trailer need a Dose Of Reality to set the stage? Ominous, brooding Face Off provides a nervous, tense backdrop for your reality TV, suspense or action-drama sequence. Don't miss Analogica's pulsating tech-infused electronica track for story development, or any project that needs a compelling futuristic "read."
Here's three more great cuts to add Theatrical Impact to a hard-hitting movie trailer, epic or suspenseful project. Immense gothic choirs and percussion grab your audience's emotions in dramatic, punchy Codebreaker, a charged-up orchestral rock track that begs to infuse a chase scene with maximum drama. Trial by Fire attacks with menacing drums in a brooding, tribal opening, then settles into intense action. Like a racing heartbeat, Gotham Under Siege adds a heavy tone to keep the suspense level high. This mysterious track is ideal for a final confrontation, when all the chips are down.
Physical danger may not be as evident in Fashion and Entertainment venues, but the stakes are just as high, and the drama as intense! It's all about who can be the chic-est, while appearing the coolest. These tracks combine electronic and dance elements as background for the gorgeous runway settings, and Sonicfire Pro's timing control keeps the program turning on a dime, just like the models. Pad your most glamorous sequences with the night-life feel of Walk of Fame, a shimmery, sleek, fast-paced techno selection. Or consider ethereal, positive Fashion First," a slick, sophisticated cut to provide a smooth, not-too-conspicuous background for your cunning fashion presentation.
News
SmartSound Professional
Production Type
Sonicfire Pro 6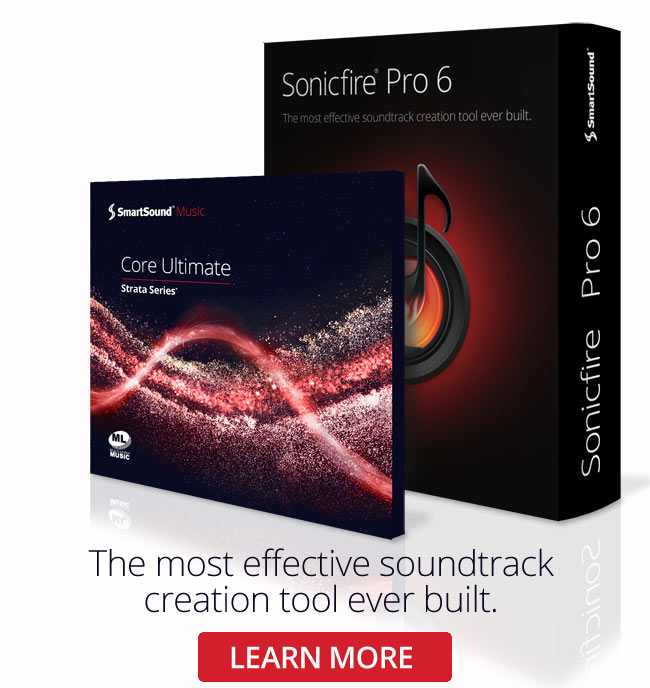 Sonicfire Pro 6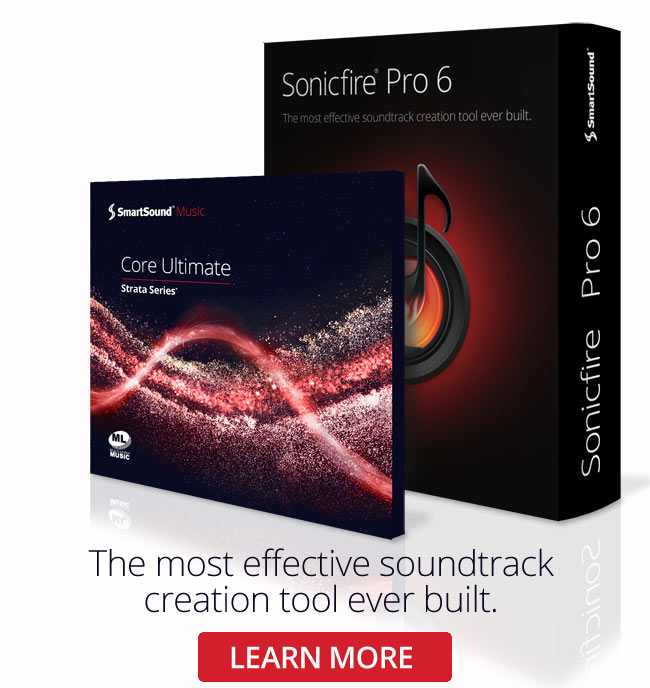 Genre
Featured Articles