Royalty Free Music Blog
Tips and Tricks
Tutorials & Tips ::
August 17, 2015
No articles have yet been posted. Check back soon.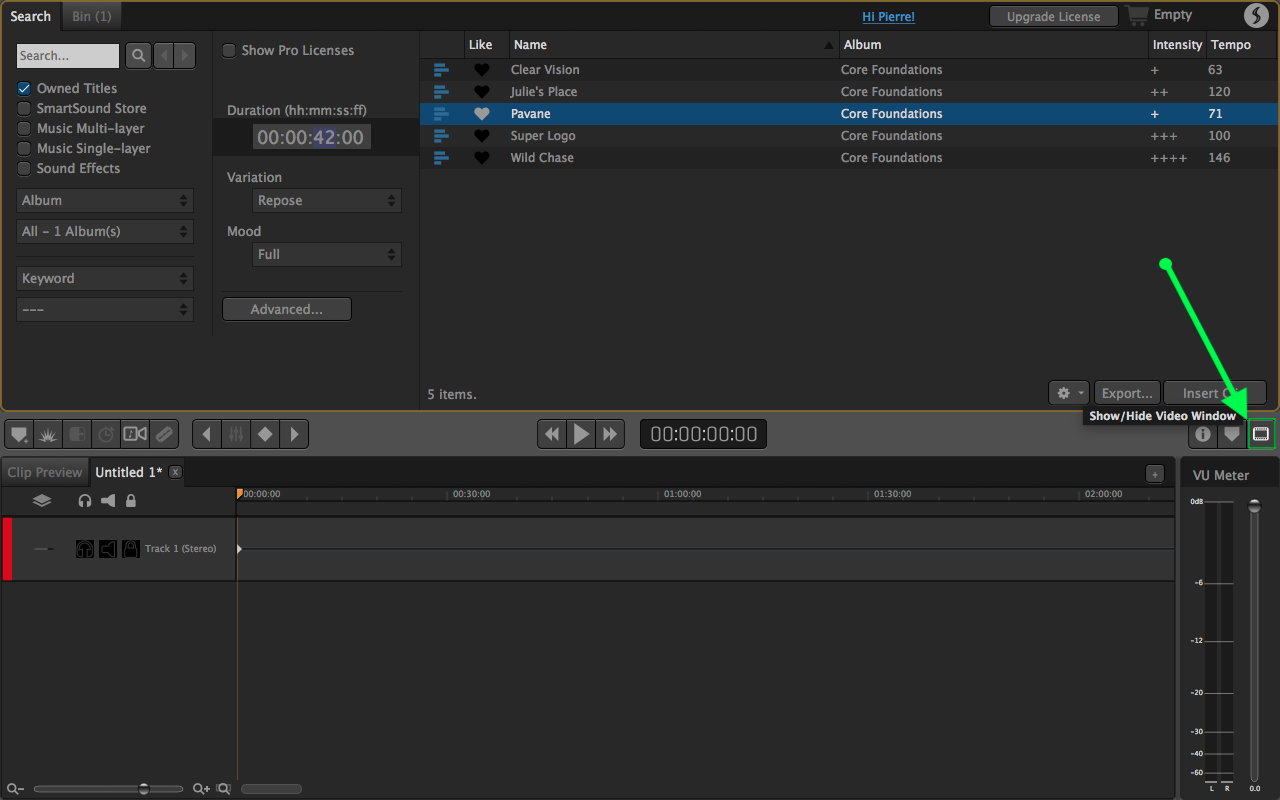 Sonicfire Pro 6 allows you to musicalize your video in less than 5 minutes - simply follow the steps below:
» Read the entire MUSICALIZE YOUR VIDEO IN LESS THAN 5 MINUTES article
Published on: March 05, 2018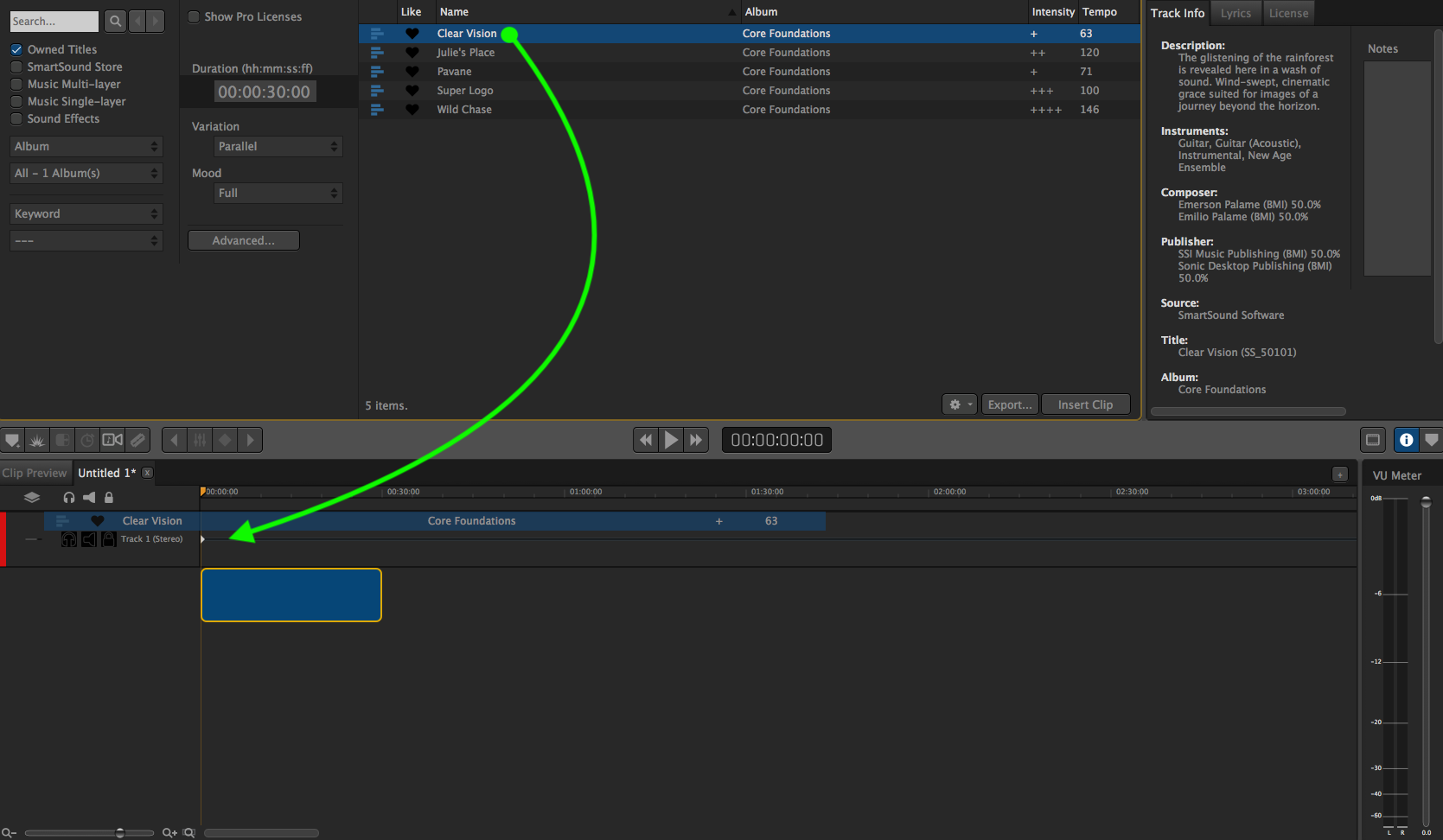 SonicFire Pro 6 allows you to export instrumental layers from a track into different files. To do so follow these steps:
Published on: February 06, 2018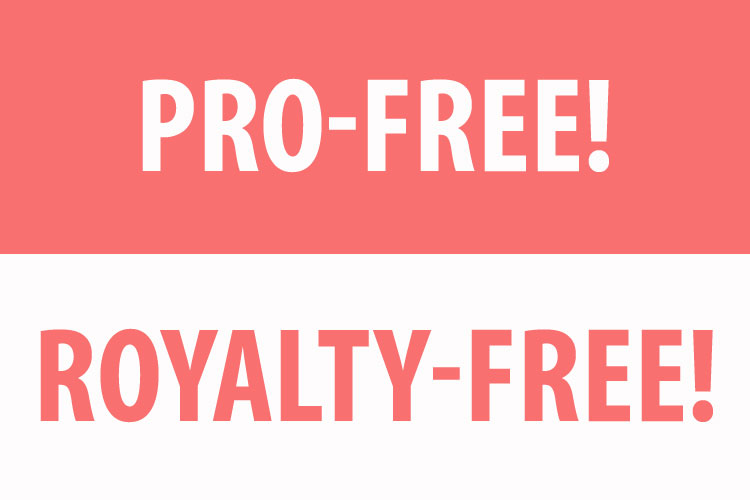 Do you know the difference between PRO-free and royalty-free? Allow us to explain it to you:
Published on: January 29, 2018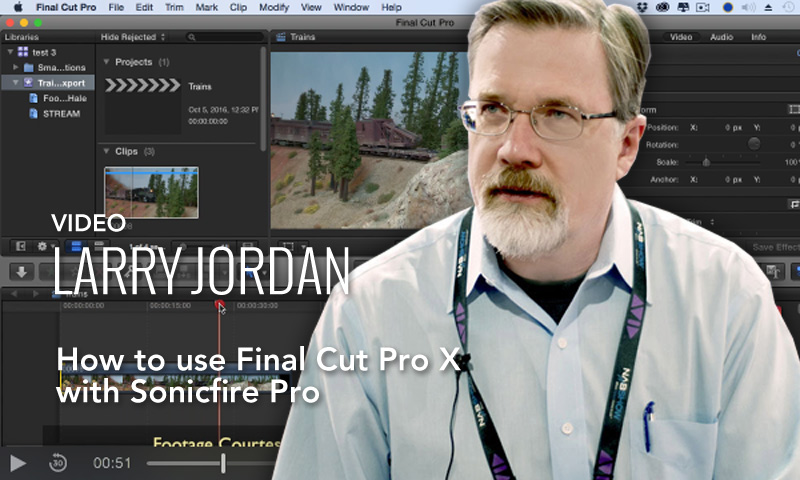 This video is an excerpt from a recent on-line video webinar by Larry Jordan: "3rd-Party Tools for Apple Final Cut Pro X". This short video tutorial is the first five minutes of Larry's in-depth tour and training on the version 6 update to Smartsound's SonicFire Pro.
» Read the entire LARRY JORDAN DEMONSTRATES SONICFIRE PRO 6 & THE VALUE IT ADDS TO FINAL CUT PRO X article
Published on: October 27, 2016
For years editors and media creators have been telling us they love the way our technology allows them to mold music to their scenes; letting them maintain the integrity of their editorial vision for their videos and films.
» Read the entire Keeping The Beat: Sonicfire Pro 6's New Cut-Video-To-Music Feature article
Published on: June 24, 2016
To have the biggest impact on your audience your music has to work perfectly with the visual. Sonicfire Pro includes unique technology that will help you find music that matches the pacing and the timing of your visual sequences. However, if the music doesn't quite align with your on-screen events, our newly improved Timing Control feature allows you to easily move special beats of the music without losing the rhythm or length of the music - and now does it more accurately with better results. Like all SmartSound features, no music experience is required.
Published on: June 17, 2016
Animation isn't an easy project to fit royalty free music into, but with the right guide and the large customization of soundtracks; your animation project can come to life.
Published on: April 05, 2016
Published on: March 02, 2016
SmartShoot, which puts photographers and videographers together with clients (much like eLance), has a great article on Script Writing for Corporate Videos. If you are developing your presentation script, we think this article might be a great help, and if you have already drafted your script then it may even help improve it. (We recommend also having a copy editor go over longer scripts to correct passive voice and other structural writing errors, and make it more punchy).
» Read the entire Script Writing for Corporate Videos article
Published on: February 02, 2016
There is a great interview on Digital Production Buzz with Marco Missinato, an Italian-born composer who began writing music at the age of six. He came to L.A. in the Nineties to pursue his passion. In the interview, he discusses the vital issue of adding power to your projects by choosing the right music, in addition to how music can create a sense of oneness in today's turbulent times. The same principles apply, regardless of the emotions videographers seek to produce in their audience.
» Read the entire Marco Missinato: The Emotional Power of Music article
Published on: January 26, 2016
Although it's nice to have a large video production budget to work with, sometimes you have to deliver a high quality video with a smaller budget. Every video you make is a reflection of your expertise, so you never want to put out something mediocre. Here are so to help you save money on video production while still putting out work you're proud to call your own.
» Read the entire High Quality Production On a Budget article
Published on: January 21, 2016
Published on: January 14, 2016
Kickstart the New Year with some basic tips on storytelling. You can read them in all their glory over at Gizmodo And while the advice barely scratches topics of plot, story arc or pacing, Pixar's 22 Rules do a fantastic job relaying the kind of content they want to see in their scripts - which is good advice for anyone writing character-driven fiction
» Read the entire Rules of Story Telling According to Pixar article
Published on: January 01, 2016
Published on: October 26, 2015
We've already discussed how to make truly realistic blood over at Instructibles.com, but it isn't edible. Videographers who deal with fake blood know how difficult it is to get color and consistency just right, so that it looks real. The great things about the method detailed in this  are that the ingredients are available in any grocery store, and it requires no cooking.
Published on: October 16, 2015
Production Type
Sonicfire Pro 6
Sonicfire Pro 6
Genre
Featured Articles