Royalty Free Music Blog
Royalty Free Album Indie Score
August 13, 2012
The introspective, thoughtful tracks of
Indie Score
were created by no less than six talented composers, several of whom also appear in new releases,
Indie Film Fest
, and
Classical Rock and Roll
. We're highlighting the songs of composer
Alessandro Alessandroni
in this post, while mentioning a couple of other favorites as well.
The tracks of Indie Score provide perfect cues for scenes of meaningful moments in life, such as in the heartwarming orchestral strains of
Yuri Sazonoff's
It's Got to Be Love
. Add feelings of hope and joy with this refreshing, gentle track featuring
orchestra
,
acoustic guitar
and French Horn.
Alessandro Alessandroni
grew up in a little town 40 miles north of Rome, learning mandolin and playing along with local talent at his family's barbershop. He says, "We had instruments; guitar, mandolin and a mandola. We didn't do much business. But we made a lot of music!"
Over the years he mastered accordion, guitar, bass tuba, tenor sax, sitar, keyboard, and voice. Though he has studied music, and performed the world over, he is best know for his astonishing gift for whistling, with acute and perfect pitch. His whistling has come to characterize Italian cinema, especially Italian Western, starting with
A Fistful of Dollars
.
Two of Alessandroni's three contributions to Indie Score feature his signature whistling. Melancholy
A Distant Past
, perfectly enhances cinematic scenes of days gone by. The whistling is eerie and beautiful, and the soft, insistent bass line keeps the mood soulful and nostalgic, like a cowboy patiently finding his long lost love.
Minor chords on the downturn keep
Yesterday's Sunset
, sad and somber, like the unhappy errand of confirming one's worst suspicions of someone close. Noir and pensive, the beat is hectic and dramatic with a percussive beat.
Indie Film or Short Film
will benefit from this disturbing track on the move.
Alessandroni's third contribution, intimate
Sea Breeze
brings together accordion, acoustic bass, and
piano
in a lyrical, light-hearted atmospheric ballad. When your score calls for a romantic walk along the beach, taking the couple to a tranquil seaside dinner for two, you will have the perfect song!
Providing some comic relief in the set, fun electronic and electric piano track from composer
Ron Komie
,
Quirky Playground
, adds a funky groove to an animation or
video game production
.
From light-hearted to ominous, Smartsound's new release Indie Score adds offbeat flair to your Indie-style project, amping up the mood, or setting the perfect scene with sound.
SmartSound is
Royalty Free Music
made easy!
Production Type
Sonicfire Pro 6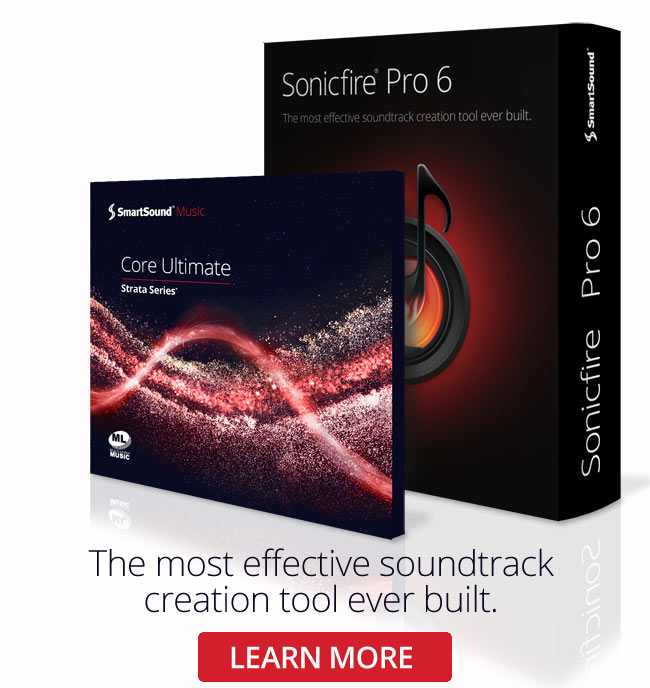 Sonicfire Pro 6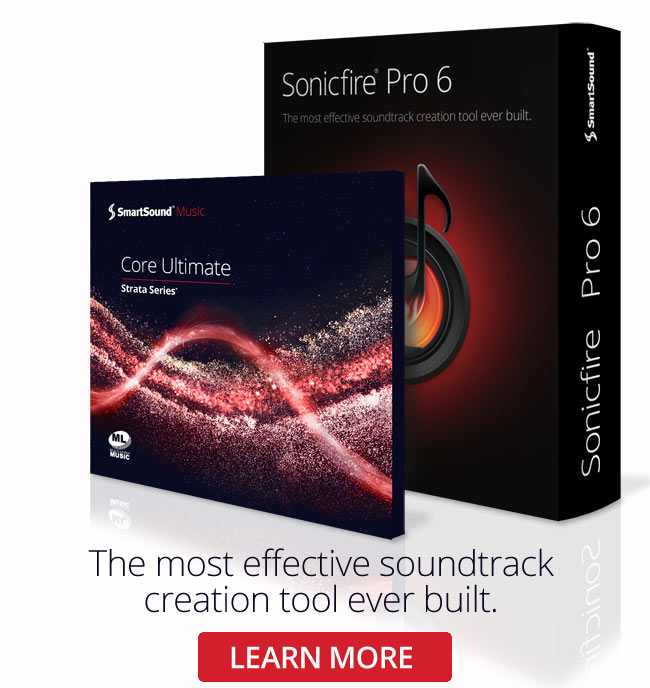 Genre
Featured Articles