Royalty Free Music Blog
Royalty Free Soundtracks
Production ::
August 20, 2013
"A film is - or should be - more like music than like fiction. It should be a progression of moods and feelings. The theme, what's behind the emotion, the meaning, all that comes later."
-Stalney Kubrick
Royalty Free Soundtracks can be a time consuming part of any film production. SmartSound's patented royalty free music customization technology will save time and improve the quality of all of your movie music.
Featured Royalty Free Soundtracks
You can use the custom length feature to quickly and easily work the Hollywood way, where music is composed to picture after picture lock. Not only will this give your soundtrack and score a professional fit, it will also let you use the same royalty free music for making professional sounding movie trailers.
SmartSound is Royalty Free Music that fits!
News
SmartSound Professional
Production Type
Sonicfire Pro 6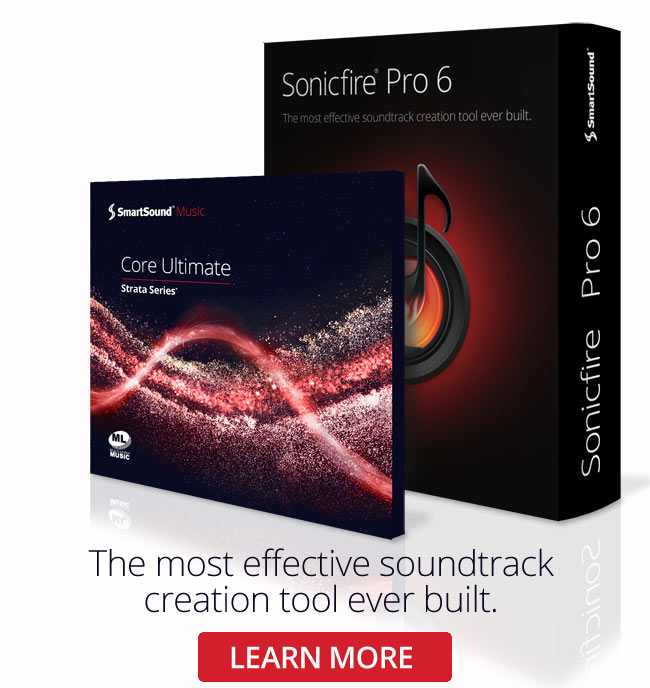 Sonicfire Pro 6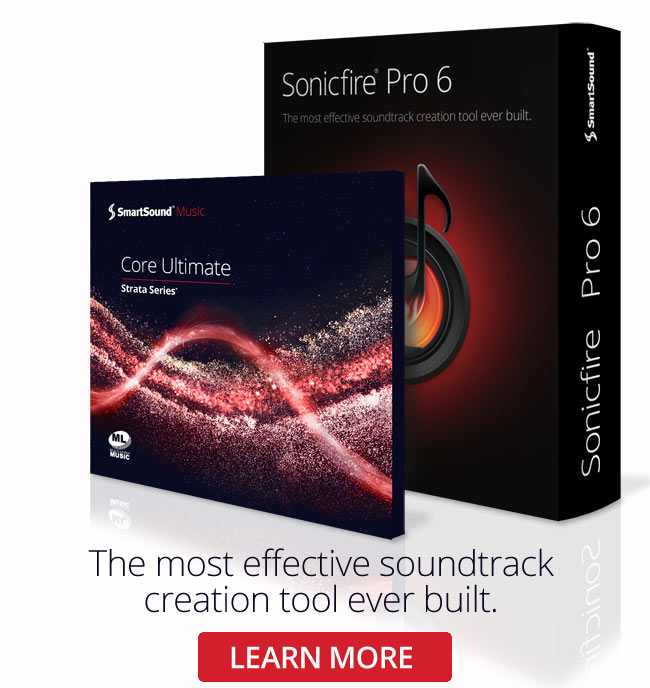 Genre
Featured Articles