Royalty Free Music Blog
Royalty Free Music Made Easy
September 24, 2013
If you are in need of royalty free music to complete your video project or you are looking for an easy way to create a unique mix for other purposes, like entertaining a building's visitors in the elevator with carefully selected music, or at a wedding with high quality tunes, SmartSound.com is the ultimate place to go. The website offers much more than songs or albums to download: it offers state-of-the-art editing options and patented technology to unlock the true potential of your video materials and to give you the best listening experience.
The Benefits of Royalty Free Music by SmartSound
SmartSound offers much more than royalty free music of outstanding quality to download: with Sonicfire Pro, SmartSound's user-friendly, customizable music creation software you will be able to take the impact of your visual materials to the max and make the most of your creativity. Not only will SmartSound take care of all the royalty-related issues for the music made available on their website, but they will also give you the opportunity to create your own mixes and add them to your videos effortlessly.
SmartSound puts an incredibly vast inventory of excellent music at your disposal. The categories you can browse through on their website includes jazz, ambient and orchestral music, dramatic music, pop, rock, world, country, blues, classical, industrial, electronic and many many more. You can browse the library by the instruments you want your music to be dominated by or you can enter a search based on the mood you want the music to emanate, so if you haven't decided whether you want an instrumental guitar solo or rock, but you know that you are looking for something energetic, SmartSound will help you out.
SmartSound's patented music editing software will make your work much easier and much more pleasurable. It offers you easy-to-use functions like synchronizing the arrangement to your scenes, customizing the length of the music, changing the instruments in the track to match the overall atmosphere of the scene and much more!
You Can Test the System and Hear for Yourself
SmartSound offers music and software packages for a fee, but if you want to convince yourself before paying for anything, you can try out the system for free. With the five free music downloads available on the website and the trial version of the Sonicfire Pro software that allows you to use the full program for 21 days without paying for it, you can see and hear for yourself how royalty free music editing really works and experience Hollywood-style effects in a few simple moves.
SmartSound is Royalty Free Music that fits!
Production Type
Sonicfire Pro 6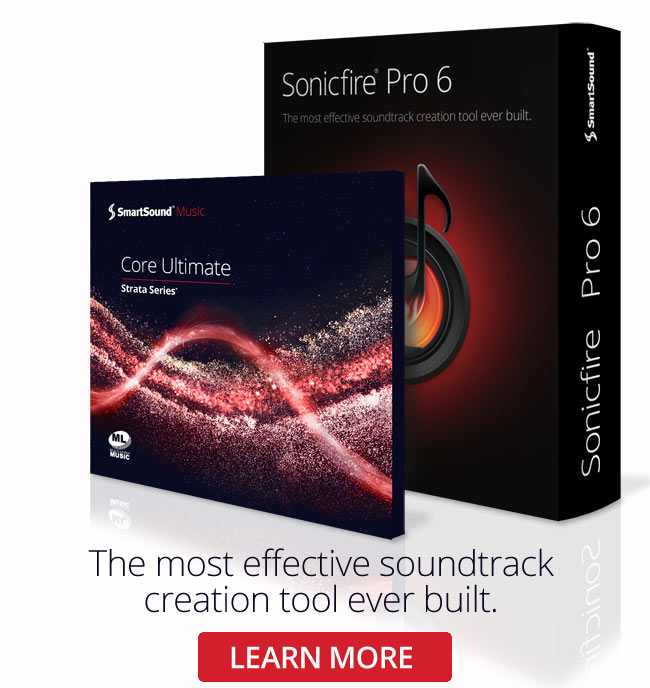 Sonicfire Pro 6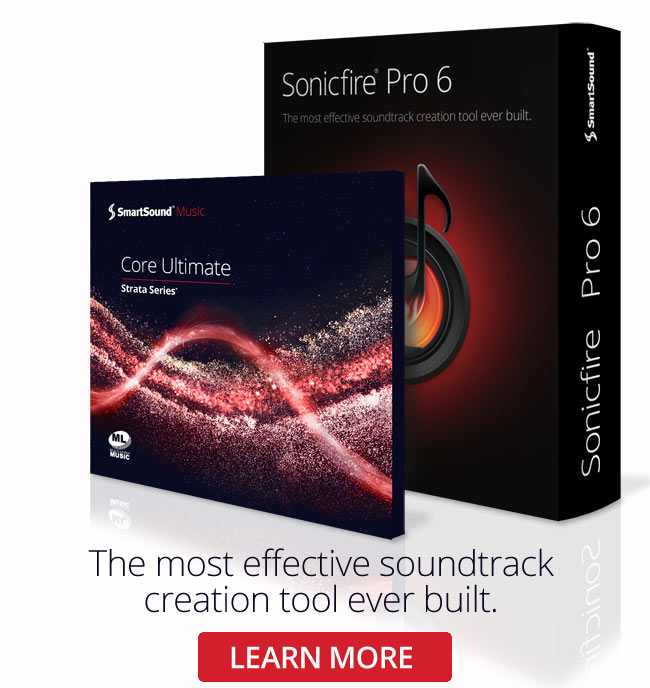 Genre
Featured Articles