Royalty Free Music Blog
Royalty Free Music Compilations
December 07, 2011
Anyone who loved John Cusack, in High Fidelity has to have a soft spot for compilations—the perfect way to sum up your style!
Whether you are an experienced filmmaker or a novice, Royalty Free Music Compilations will give your production professionalism and polish. Each is a unique collection of themes ranging from traditional and historic stock music to Indie production tracks. Core Foundations, ranges from action soundtrack styles to jazz to classical and new age, performed by small ensembles to large orchestras.
We especially like timeless, emotive Feature Presentation a cinematic track described as 'touching, heartwarming, triumphant, reflective,' perfect for big-screen projects. Travel features, and nature films bring the exotic to your door and your viewers in Global Vibes, a pulsating combo of electric bass, hand drums and marimba.
Amp up the musical drama of your suspense films with Super Logo, a collection of cinematic stingers, best for sequences under a minute long, wherever "brooding, mysterious, or ominous" is needed.
Dress up corporate videos or science features with Future Progress, a visionary electronic track echoing the excitement of the latest technology.
Looking something more laid back? Just Us, from the album New Era kicks back with a relaxed, sunny and smooth R & B vibe. Great for a short or Indie film. Or try Dream Garden, a perfect leisurely background to add a touch of levity and heart. New Era offers plenty of tracks to move your story along, such as introspective, hypnotic Closer than You Think, or the energetic rolling piano and percussion of Past and Present.
Contemporary tracks on Core Sessions focus more on a premium blend of rock, R&B, Latin and smooth jazz, like cool, refreshing Smooth Cruise, a velvety blend of electric guitar and breezy piano, or slick, punchy The Time is Right. This track is recommended not only for your hippest venues, but also to spice up On Hold scenes, both real and imaginary!
Whatever your theme, Stock Music Compilations add versatility and panache to get your video sequences to center stage and beyond!
Production Type
Sonicfire Pro 6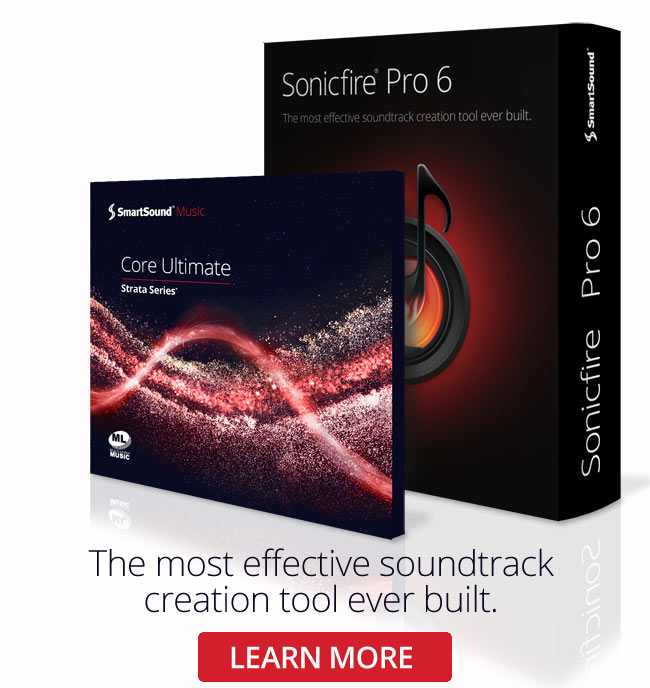 Sonicfire Pro 6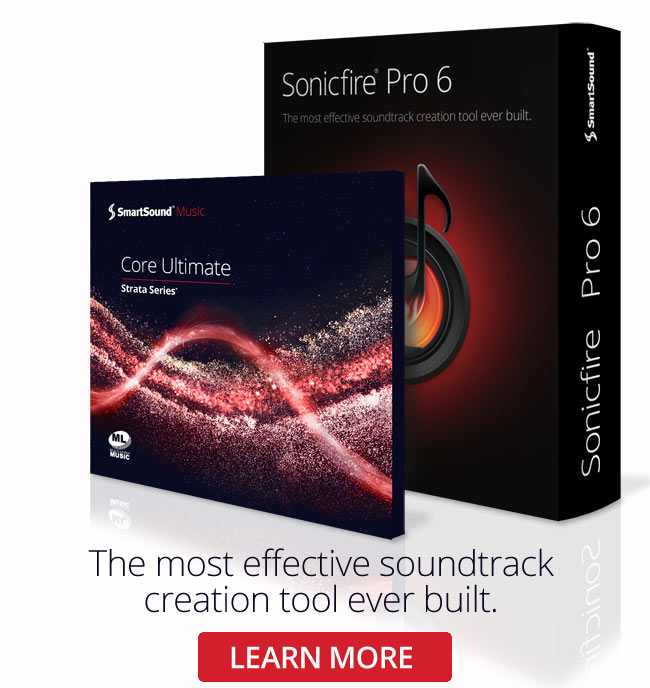 Genre
Featured Articles