Royalty Free Music Blog
Royalty Free Music by Michael Raphael
August 23, 2012
Singer-songwriter and musician
Michael Alan Raphael
has created a richly-textured album for Smartsound with his new release,
Michael Raphael
. His songs have appeared in movies, commercials, on television, and records. The tracks on this album lean towards the soulful and quiet. Even with generous instrumentation, they will never overwhelm your scene, but will subtly underpin it instead.
Melancholy
2nd Place
lends a feeling of uncertainty, of losing ground with someone special — "When I see you face to face, I feel alone, so alone" – This serious, nostalgic song deserves a home in an Indie Film, or made-for-TV movie drama.
Darker in tone, intense
Different
uses heavy guitars and blistering drums behind bold lyrics to describe a certain hopeless rage against changes in behavior of people we used to be close to.
Songs such as
Do You Know Me
, and
Happening Too Fast
continue the somber theme of loss of friendship, while touching ballad
One True Friend
speaks of the ultimate separation, the death of a good friend — "At 458 everything changed, I know you're ok at heavens gate."
Turning to the more upbeat offerings, strings,
electric piano
and
guitar
speak of
Be With You
, as in, a strong need to! It's both heartwarming and sad, being not quite sure of where we stand with this beloved one.
Energetic
Step Up
really picks up the pace, not only in the beat, but also the ambience. This Pop Rock track is ready to let bygones be gone, and focus on tomorrow.
Commercials and Indie Films shine with the emotional, yet exuberant strains of
Stow Away
, another tune about being with you, wherever you are, and with whatever you are going through. This one's more about support than longing.
Michael Raphael's album finishing with a fitting tribute to human emotional complexities, with funky, rockin'
Unlock Your Soul
. Electric bass and guitar, and grooving drums lead the way, and keep it intense for Commercials, Home Videos, and Indie Films.
The strongest element of Raphael's style is his stream of consciousness lyrics, but the underlying instrumentation, especially great guitar solos give a lot of scope for Smartsound's Mood Mapping capability. With, or without the vocals, his style is distinctive, like modern folk music, with human emotions as the theme; acoustic-sounding, but with the electric edge.
SmartSound is
Royalty Free Music
made easy!
Production Type
Sonicfire Pro 6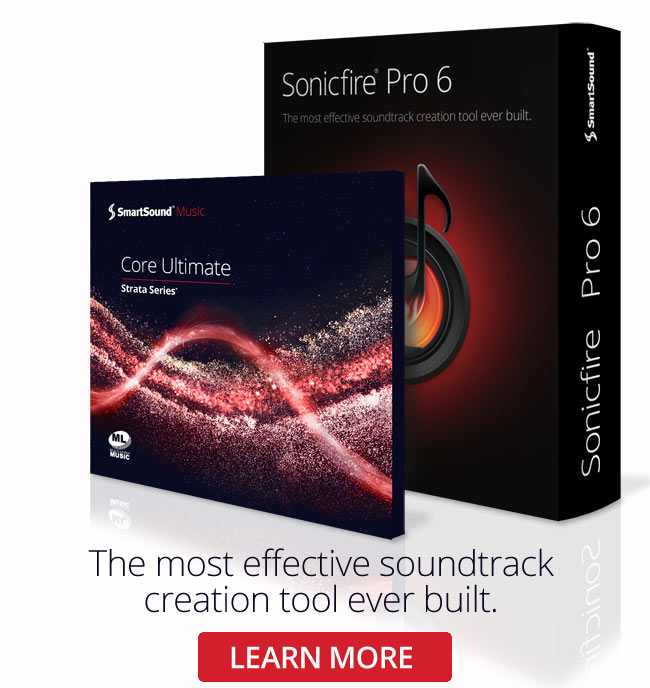 Sonicfire Pro 6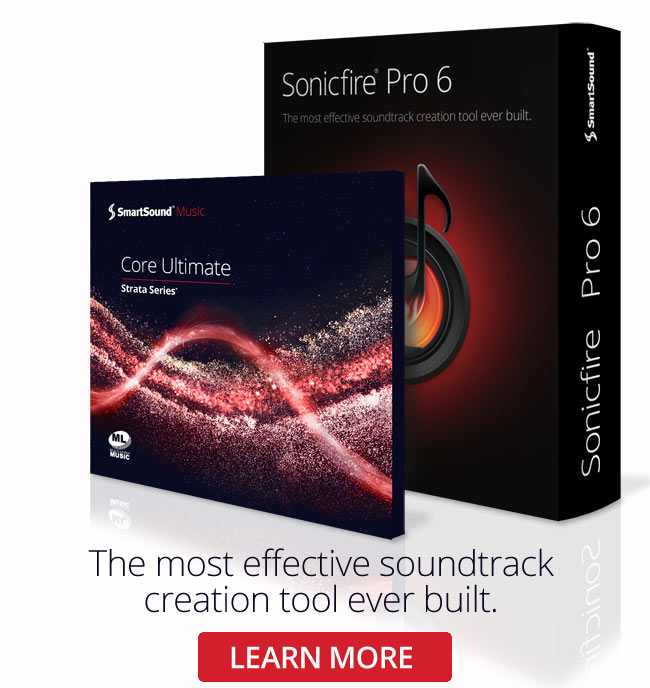 Genre
Featured Articles