Royalty Free Music Blog
Royalty Free Home Movie Music
November 30, 2011
Producers of home movies for private use have a special advantage with SmartSound Royalty Free Home Movie Music. Only those who are creating films for non-commercial (and non-internet use) have access to some of the most familiar beloved songs of the last century, from favorite movies and TV shows.
Baby's first steps really need no embellishment, but imagine adding the prelude to El Cid from the album Epics and Thrillers into the mix, evoking big battles with big heroes. Is there drama introduced when a large and careless hound careens toward our tiny on a collision course? Ham it up with edgy percussion from North by Northwest, also in the Epics and Thrillers album.
Mark of Zorro, from Wars and Westerns lets viewers know help is on the way, just in time for Dad to swoop up the little one before she's toppled.
Most home movies are family affairs; where normal goofy exploits and quirks are captured on film, perfect to interlace with the lighthearted mood of Adela's Theme from featured in Passage to India in Movie Classics (turns every day into a picnic!) Or add Hook,- rousing, prologue to Steven Spielberg's children's Fantasy from the Epics and Thrillers album –perfect for swash-buckling adventures.
Then there are road trips! Doesn't Bridges at Remagen (Wars and Westerns) just make you want to get out and drive?! For three hundred miles?! With three kids in the back seat?! Forget "99 Bottles of Beer on the Wall," and go with Ghostbusters, from Movie Classics, or Batman, (TV Classics.)
You can never go wrong when you use SmartSound. The world's most creative Royalty Free Music solution.
Production Type
Sonicfire Pro 6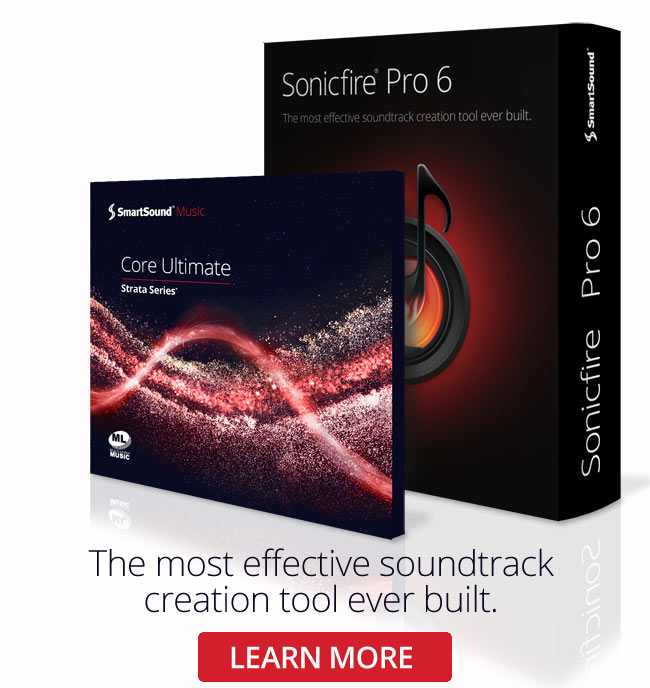 Sonicfire Pro 6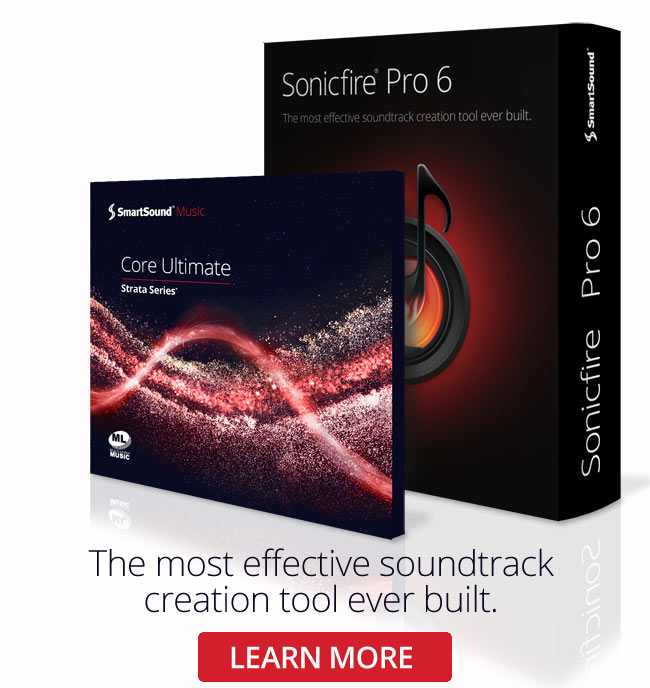 Genre
Featured Articles