Royalty Free Music Blog
Quicktracks Wins NAB Awards
April 21, 2011
Quicktracks, SmartSound's patented Sonicfire Pro software for the web, won multiple awards at the 2011 NAB Show, Videomaker's "BEST STOCK MEDIA" award and DV's Black Diamond Award.Quicktracks is an innovative new Cloud-based music customization service. The industry's first Web service to provide music track customization online, Quicktracks will give SmartSound users complete creative control over the company's extensive Royalty Free Music Library directly from the web site.
"I shoot a wide variety of projects so I'm often traveling and deadlines are always tight," said Benjamin Bertsch, videographer and vendor for Source Interlink, one of the largest publishers of magazines and online content for enthusiast audiences in the world. "We first switched to SmartSound because their customizable music literally saves us hours of music editing without compromising the integrity of the music. The new Quicktracks service is great because now I can access music that I can quickly customize to my project even on a shoot; I no longer have to carry around a stack of CDs in my bag."
Take Quicktracks for a test drive on the demo page.
Production Type
Sonicfire Pro 6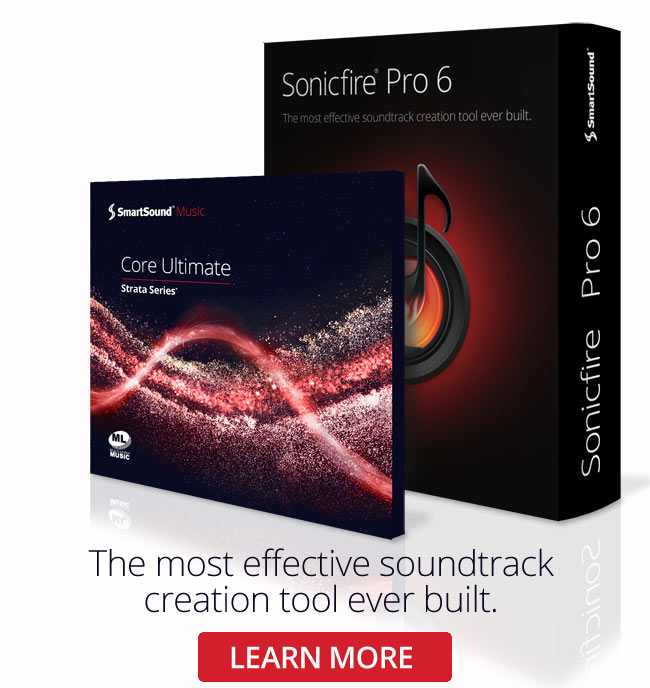 Sonicfire Pro 6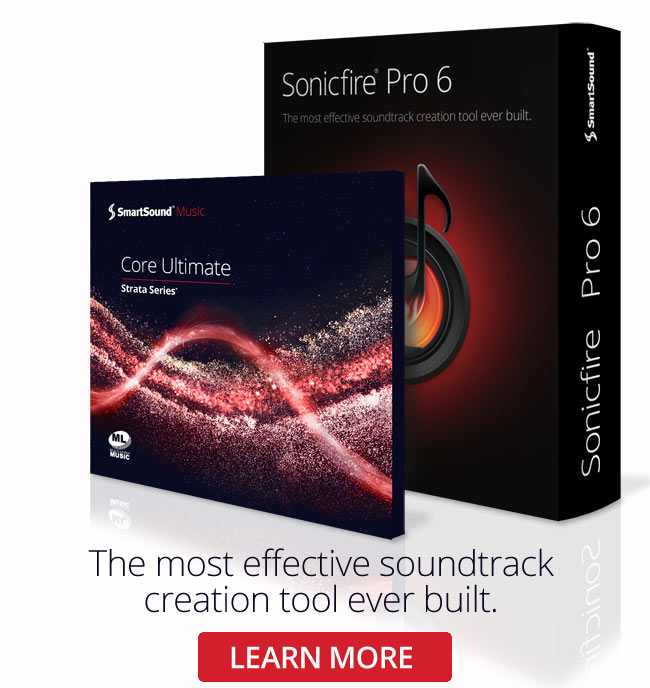 Genre
Featured Articles