Royalty Free Music Blog
New Royalty Free Ochestral Drama
January 05, 2012
From
delicate and soft
, to
brooding and suspenseful
, the
Royalty Free Music
Collection
Orchestral Drama
describes drama in all its forms. The range of this album is amazing in its emotional content, starting with what you might call "drama's drama."
Nothing could convey the relentless
sadness
of war better than
Battlefield
. Suitable for tribute/memorial,
film trailer
, or
Indie film
this song uses orchestra, acoustic guitar and strings to convey
tranquil
interludes that are part of the fabric of battle without letting up on the poignancy of the scene.
Composer
Yuri Sazonoff's
Brand New Day
brings a
gentle, touching
lilt both
tender and dramatic
to grace a TV/film drama or trailer, as do the
delicate
melodic strains of Sazonoff's
Sincerity
, also in this album. Compare it to similar tracks on
Inspiring Beauty
.
Beautiful, and
inspiring
, are words that spring to mind about
mellow, heartwarming
Eternal Flame
. The melody is flawlessly detailed by the string section of the orchestra, and exhibits great range even within the track.
Our favorite, and ideal for film trailers and other projects of great portent, would be
I Will Go On
. It's
exciting
tempo leaves no doubt that
dramatic events
are unfolding.
The drama turns downright
scary
in the horror-infused
New Delirium
.
Dissonant and sinister
, this
haunting track
has all the
ominous, brooding action
you need for your next
horror
, action-drama or Indie film.
The more
upbeat
side of
epic
is brought to you with the outstanding brass highlights in
processional, majestic
Olympic Bed
. This
inspirational track
works well for film trailer,
sports
sequences, and action-dramas.
You can hear the raindrops starting and the air shivering in
calm, tender
,
Summer Rain
.
Romantic and magical
, this touching piece uses orchestra and chimes to convey the delicate side of the scene.
Vindication
expresses the driving force of the righteous in the final,
brooding
track of Orchestral Drama.
Action, drama, and suspense as well as warmth and poignancy are all present in this stirring album, with enough emotional range to flawlessly score any serious film project.
SmartSound is
Royalty Free Music
made easy!
Production Type
Sonicfire Pro 6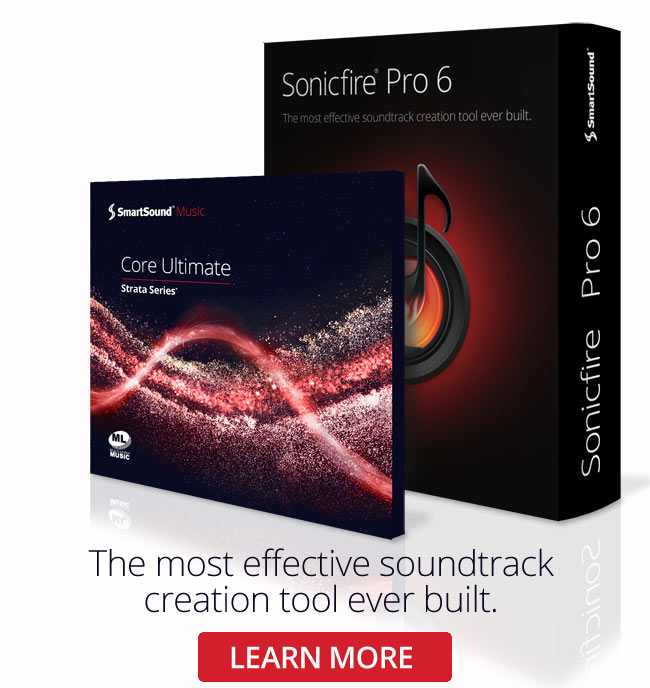 Sonicfire Pro 6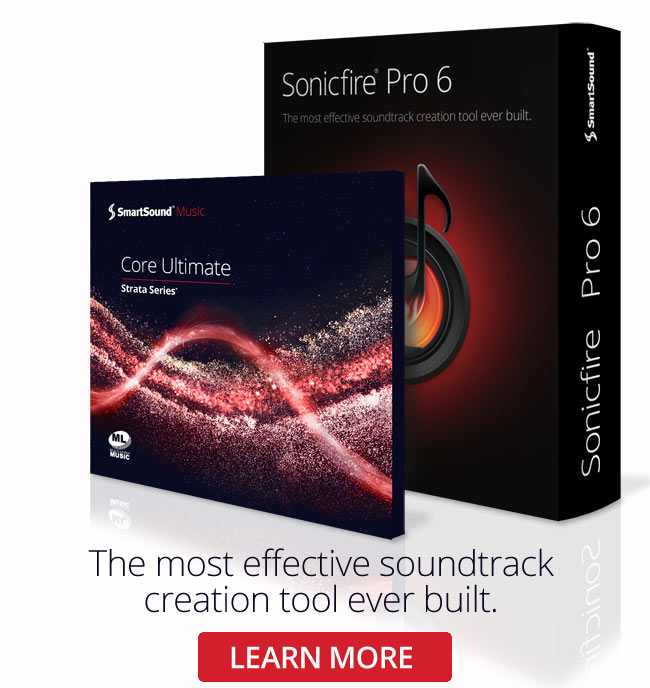 Genre
Featured Articles