Royalty Free Music Blog
Royalty Free Album - Rock Festival
July 16, 2012
Smartsound's new release
Rock Festival
pays homage to the hard-driving rock and heavy metal bands of the '70's and '80's, with live recordings from multiple artists, many of which are old enough to have been hands-on participants then!
Five of the ten tracks on this album are from Eighties rocker
Jordan Tarlow
(
Fuzztones
.) Take your travel or action footage into overdrive with fierce, punchy
Electric Overload
and
Thick or Thin
, featuring blazing drum beat and rock style
electric guitar
. Works well with scenes of speed or intense fighting.
The other three showcase the slow, sinister sides of
hard rock
. Evil looks inevitable with fierce
Lethargic Rock
, primed for a showdown scene. Wah leads and Rock/Pop Band harmonies slow down
Scream In The Dark
, dragging out the villainous mood.
The River
winds through mischievous on-screen action—it sucks you in and won't let go.
A true cosmopolitan,
Lionel Ziblat
was born in Buenos Aires, grew up in Israel, and now lives in The Netherlands. His mother was a classically-educated pianist and his father was a member of 'Los Jets', an Argentinean rock' n' roll band from the Sixties. He grew up loving both hooks, and though he has composed for the likes of the Dutch Ballet Orchestra, driving
Physical
definitely gives the nod to the rock side of his heritage. Chugging guitars and an ever-rising melody motivate intense physical confrontation in this
heavy metal
style track perfect for a fight scene in home Video,
Sports
and Action-Drama footage.
Make it fun, fast, and lively with
Rock the Party
, from TV and movie composer Yariv Vaknin --complete with club-style drum beat to liven up a party scene or end credits.
Ron Komie
, who also contributed to another Smartsound release
Classic Rock and Roll
, punched in with
Cruzin' Away
for this one. Bring on its bass, drums and rhythmic guitar riffs for montages or scene changes. It travels!
I just went to my high school reunion, and if I'd known
Phil Symonds
'
Say It Again
would take me back, I could have saved some gas. Enjoy this straightforward rock tune, and score it for chase or drag-Main scenes.
Rock Festival reminds us of all we loves about '70's and '80's music, action-packed, or slow and intense, and chock full of guitars, drums and bass—perfect for road trips, sports and action scenes of all kinds. Use it to liven up all your fun, free-wheelin' projects.
SmartSound is
Royalty Free Music
made easy!
Production Type
Sonicfire Pro 6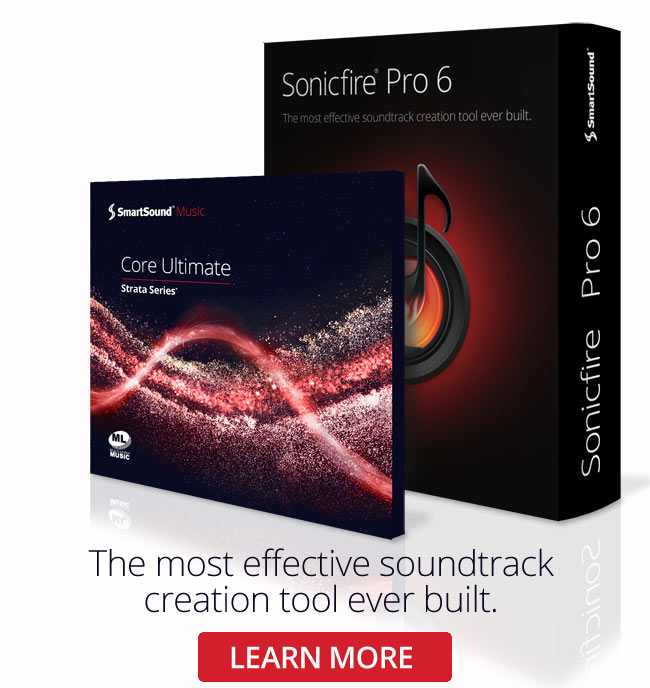 Sonicfire Pro 6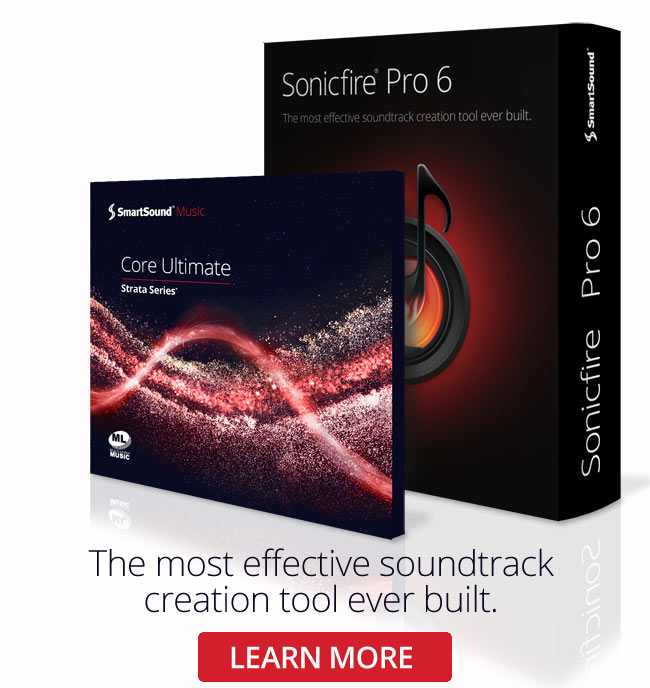 Genre
Featured Articles