Royalty Free Music Blog
Royalty Free Album Ambient Pulse
October 23, 2012
SmartSound's new release Ambient Pulse, from the Strata Series, delivers a comprehensive selection of futuristic beds from mysterious to progressive. A hypnotic beat is present in each atmospheric track, and also able to be suspended, if need be, using the Mood Mapping or Instrument Mix feature.

Composer for this album, Dennis Franco, devoted himself to rhythm, inspired by Police drummer, Stewart Copeland, at the age of 15, and the echoes of that inspiration reverberate through the tracks—percussion as instrument in its own right, not just background beat.

Featured Royalty Free Album Ambient Pulse
Providing both melody and beat, piano joins synthesizer in
Curiosity
, a dramatic, reflective and futuristic background for
Corporate
, Science, or Indie Film projects. The soothing undertones are evident when you select one of the lighter mixes, such as "Sparse" or "Atmosphere."
Downtempo
Digital Goddess
, seems almost to breathe in the bass line, so immediate is the presence of the pulse. It's
ambience
is irresistible and involving, drawing the viewer in to your tale of suspense and intrigue.
Time Travel
, a bold industrial track showing progress, with so many variations on electronica, you'd swear new instruments had been invented just for this song. It builds in texture, creating an ideal background for suspense as much at home in Science videos as Corporate projects.
Quirky Electronic track
Qubit
continues with new, unique sounds in a cool-groove with built-in tension perfect for documentaries, or anything science-related. In
Quantum Dream
, the beat is syncopated, slow and heavy, leaving plenty of space for great scenes of science and wonder.
The most upbeat track on the album, ethereal
Gale Crater
, provides a mesmerizing, but positive view toward tomorrow.
Since the 1980's Dennis Franco has been producing his unique brand of hypnotic synth brilliance for films, TV, and band projects from his San Diego studio, Beat 7. His touchstone is, and always has been, to produce musical sequences "capable of evoking high levels of emotion and adrenaline in listeners." Smartsound is proud to be an outlet for this talented composer with new release, Ambient Pulse.
SmartSound is
Royalty Free Music
made easy!
Production Type
Sonicfire Pro 6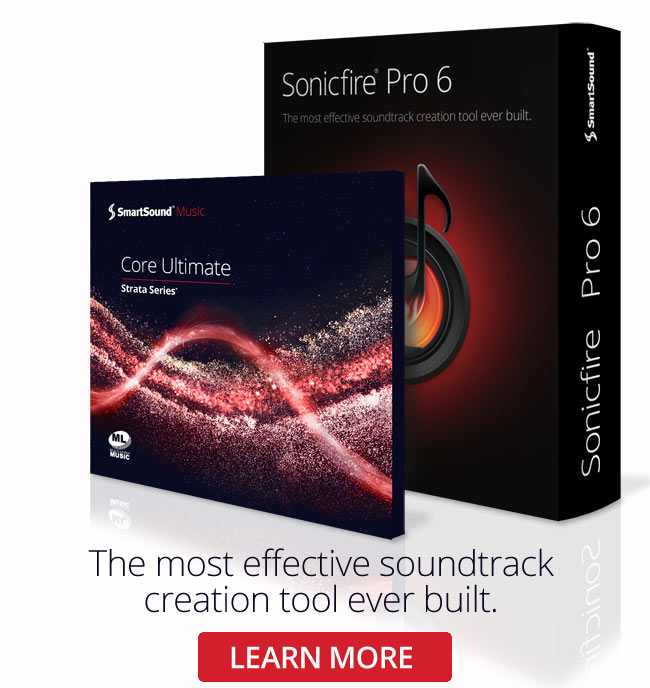 Sonicfire Pro 6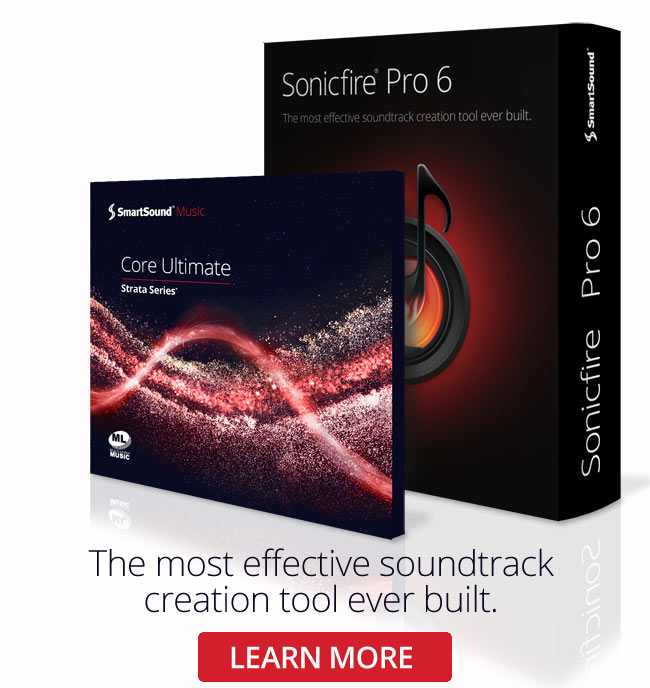 Genre
Featured Articles