Royalty Free Music Blog
Royalty Free Music – Indie Film Fest
September 17, 2013
SmartSound's release Indie Film Fest serves up a bemusing set of cues from poignant to cool to quirky; the perfect musical tool kit for Indie Film makers. It brings three accomplished musician/composers from around the globe to create this beautiful album.

German-born Tilman Sillescu has won multiple awards for Video Game music composition in Europe and the U.S. He showed an intense interest in orchestral music from a very young age, and has also composed music for TV, movies, and film trailers. His songs, heartwarming At Twilight and quirky, old-fashioned Back in the Days seem to belong on the dance floor, especially of some 1930's-era European scene. Both seem to lean on some exotic instrument for their panache; in the case of At Twilight, it's no mystery—the accordion is responsible.

Guitar, trumpet and piano are featured in Back in the Days. Use this goofy track in your next romantic Indie film scene for retro fun.
Featured Royalty Free Music – Indie Film Fest
Composer Rotem Moav performed with rock bands as a guitar player in his native Israel, and in the U.S. Now based in Los Angeles, he pens compositions for movies, TV, and advertising projects. Pensive, yet uplifting, his contribution to Indie Film Fest, World Comes to Life brings harp, violin, oboe, piano, and flute into the orchestral mix, with a song ideal for both romantic and mysterious scenes.

The rest of the tracks, composed by California-bred Joachim Horsley, create a montage of lively tones brimming with the Indie sensibility. Percussion and multiple unusual instruments, such as ukulele and mandolin, starring in Dating Montage, add the exotic touch in this haunting, yet melodic track.

Sultry tango track Foreignica brings in a variety of keyboard instruments and the Latin American slant for Indie and Travel videos. I could picture lounge-style Hot and High amping up the desire in a perfume commercial, with its dazzling array of keys and guitars.

Travel from Commercials to Science to Indie Film with raw, foreign track Terra Firma. This unique tracks bristles with energetic possibilities for adaptations; percussive drums, Violin, Piano, Oud and Strings weave a hypnotic spell, with musical variations named Slippery, Suspended, and Underground leading the way.

With Mood Mapping to customize the instrument mix, plus the other great features of Sonicfire Pro software, Indie Film Fest tracks morph into an incredibly versatile palette for movies with a strong personal dimension. 

SmartSound is Royalty Free Music made easy!
Production Type
Sonicfire Pro 6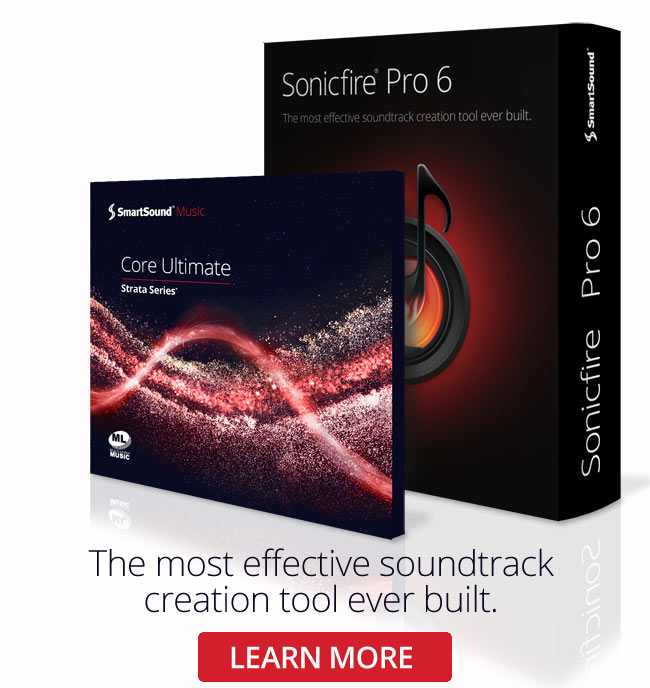 Sonicfire Pro 6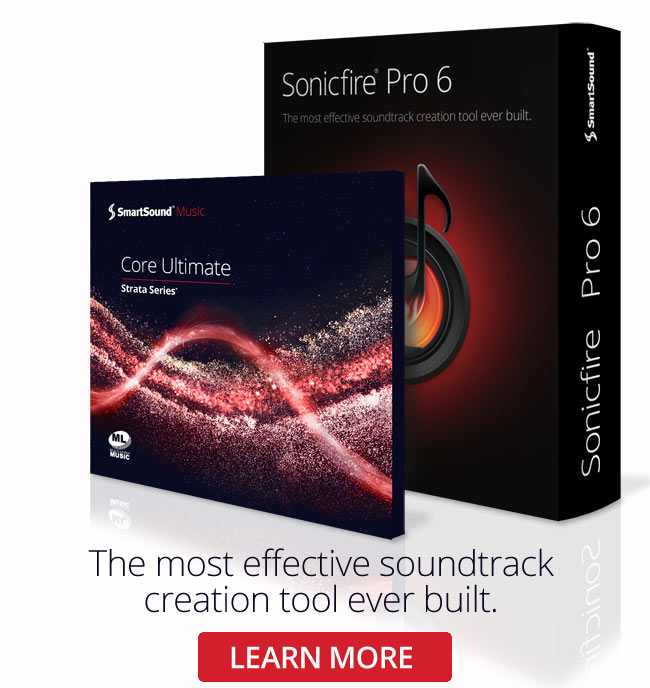 Genre
Featured Articles