Royalty Free Music Blog
New Orchestral Music on 'Inspiring Beauty'
December 30, 2011
One of
Inspiring Beauty's
composers,
Yuri Sazonoff
brings an incomparably diverse background to the production of this
orchestral
album of
dramatic
beauty and
deep emotion
. He has been writing and producing music for broadcast
film scores
,
television programs
, live concerts and more, across three continents, for nearly twenty years.
After graduating with a master's degree in composition from Moscow State Conservatory, Sazonoff started his career as an in-house composer/arranger for Video Film Moscow. His versatile grasp of orchestral, ethnic, and electronic genres brought him later to many assignments in Germany, and finally, Toronto, Canada.
The
Royalty Free Music
on Inspiring Beauty demonstrates his ability to seamlessly bled symphonic music, with
electronica
,
rock
,
jazz
, or ethno music for large-scale productions as well as your own aspiring
cinematic
efforts.
Documentaries
,
commercials
or
nature films
will benefit from the
positive
force of
Discovery-YS
, a new-age orchestral piece combining
orchestra
,
synthesizer
,
flute
,
percussion
,
piano
, and
strong vocals
in
fierce, powerful style
. Compare it to
Ancient Prophecies
, from the
Theatrical Impact
album.
Our favorite is
Song of Glory
, adaptable to
Sports videos
, documentaries and
Video games
. It's
uplifting and epic
strains forge ahead with a purpose, adding
bold, anthemic
power that sweeps you along. For a change of pace, bring in the
fierce pulsating tones
of
Time Traveler
, featuring orchestra, synthesizer, and
French horn
for an inspiring piece punctuated with digital accents.
The album opens and closes with shimmering poignant cuts from composer John Heberman. Combining classical orchestral instruments, with piano, to create a
Romantic, tranquil
, delicate scene,
By Golden Pond
is a beautiful choice for big-screen emotional moments, whether used in a cinematic role or a documentary.
Two
melancholy
outings,
Lost
, and
Yearning for Love
, add
mysterious, sad
,
noir accents
, yet with considerable variety within the songs themselves, perfect for cinematic or action-drama projects, when drama and emotion are uppermost.
Inspiring Beauty is an album of great depth and class, bringing out the best in classical feel with a modern electronic touches for an ageless touch to your production efforts.
SmartSound is
royalty free music
that fits.
Production Type
Sonicfire Pro 6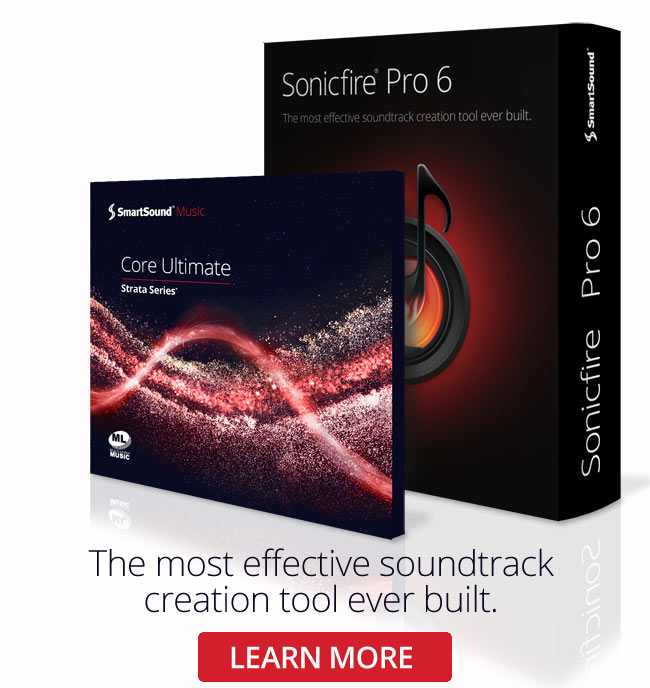 Sonicfire Pro 6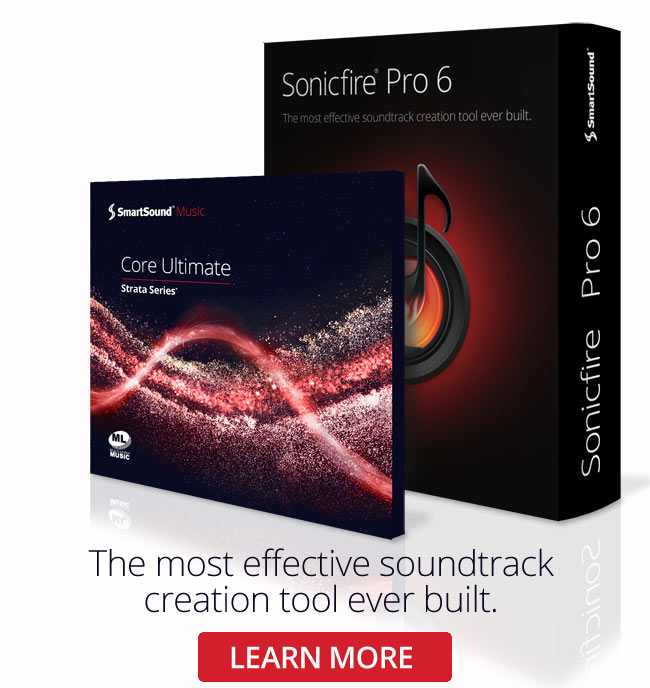 Genre
Featured Articles