Royalty Free Music Blog
New Music: Tender Moments
February 27, 2014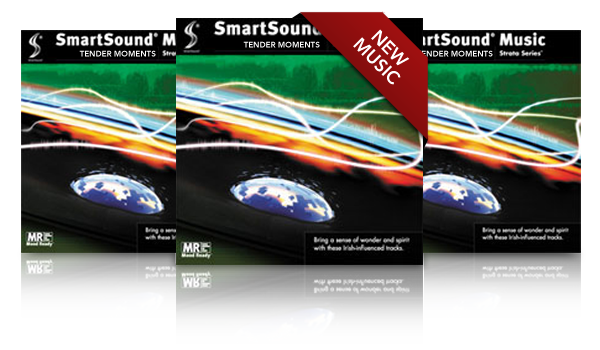 Subtly orchestrated tracks that exhibit a variety of tender emotions: pensiveness, quiet, personal hope, introspective playfulness, quiet strength, soft redemption and more. Lightly orchestrated with simple piano, light strings and an occasional woodwind, use Sonicfire Pro's Mood Mapping feature to reduce texture for a more fragile and touching story line.
Album Tracks
Confession
Firm piano chords open the piece followed with support from warm and emotional strings, ripe for personal and thoughtful moments.
Daybreak
Lush and moving, this heartwarming track features a pensive clarinet on a stirring and memorable melody. A high string entrance later creates a sense of emerging hope.
Golden Hour
An earnest and expectant piano propels this track from the start. Strings then bring out thoughtful memories as it progresses.
His Empty Room
A haunting "Dead Poets Society" opening creates an ethereal sound, which evolves into a piece ripe with emotion. Versatile, this piece is able to play moving scenes of a variety of moods.
Light In Her Eyes
Opening strings outline chords of hope, which are then picked up by the piano resulting in a beautiful development of the main theme, all the way to the bright and hopeful last chord.
Missing You
A slightly playful piano opens this peaceful track, with strings providing a steady and introspective element that glues the performance together into a touching reverie.
Redemption
Exactly as it's name implies, a glowing track that evokes an inner strength. Flute and harp at the bridge lead us back to a restatement of the main theme, strong and memorable.
Staying Near
A subtle waltz undercurrent gives this piece a floating, dance-like quality. Its slightly breathless melody still somehow sounds relaxed, creating a sense of inner piece and simply being in the moment.
Touched
Features a sustaining note layered with a pensive piano that keeps evolving into another deeply moving piece, haunting and beautiful. Strength is found as it builds and progresses but a light, soft ending keeps the memory lingering.
Walking The Old Path
A strong, descending string line is juxtaposed with an ascending flute line, creating a backdrop ideal for two strong characters. A solo piano interlude establishes a steady yet subtle determination, which resolves to a restatement of the opening juxtaposed string and flute lines to bring our two characters back for a final statement.
SmartSound - The Only Customizable Royalty Free Music Library.
Production Type
Sonicfire Pro 6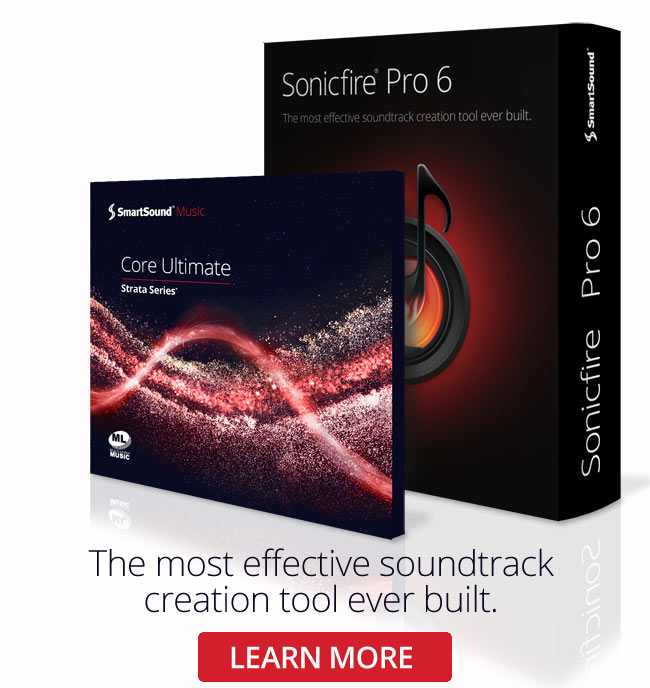 Sonicfire Pro 6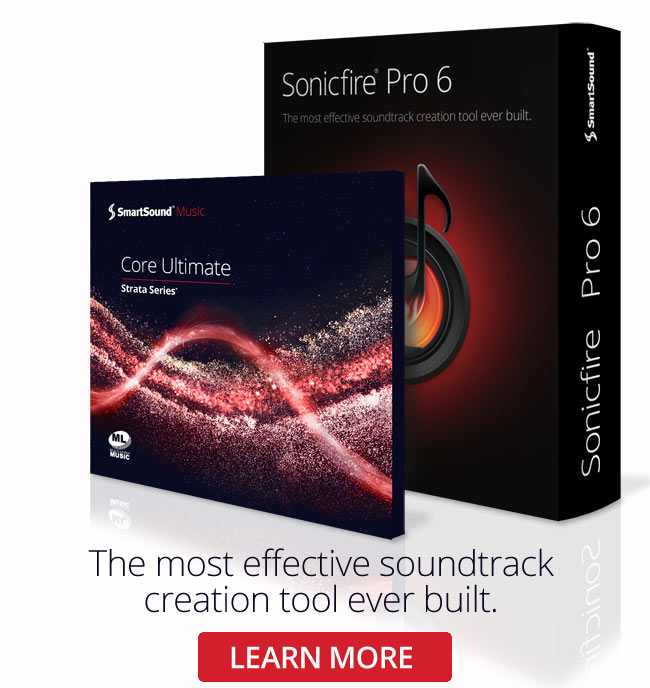 Genre
Featured Articles