Royalty Free Music Blog
New Music from Jade Element
January 11, 2012
Having worked together in multiple bands and venues, award-winning pianist
Anthony Molinaro
,
soul/funk/rock
innovator
Alfred Howard
and sultry, neo-soul lead singer Rebecca Jade created an exceptional cool and smooth synergy with
The Jade Element
.
"The results are a fascinating mix of neo-soul,
gospel
,
jazz
,
pop
and
rock
rolled up in a sonically infused package."- Urban Music Scene
The Jade Element is spiced with a taste of
funk, soul
and a tad of gospel, combining Jade's
tender
,
sensual vocals
, Molinaro's electronic and bass backdrops, and Howard's
bluesy
,
emotional
lyrics.
Love exists infinitely within
Abyss
'
lounge-style
smooth bass line, jazzy-flute and flamenco guitar. Bring its cool, sleek lines to your next
Indie film
or commercial. Or if you need a funkier note, The Jade Element begs you to give him a second chance with
Raggae
and Nu Soul grooves in an uncertain, sensual
Back and Forth
. Lyrics and melody both lend that undecided air with a steady R&B beat that urges you to make a choice!
More light-hearted
Full Eclipse
speaks of a steadier, more
relaxed
experience of love.
We can't resist a catchy chorus, especially when teamed with soulful organ, horns, and strings in fresh, spirited
River Runs Deep
. This delicious syncopated track brings gospel uptown with its funky R&B soul. Compare it to "Saxy Seducer" from the album
Light and Jazzy
.
Also check out the
driving, upbeat
Drum&Bass groove of
Time Never Met
.
Romantic and sensual
it speaks through acoustic bass and guitar, as well as
piano and vocals
, of the uncertainty of love. Despite the subject, this manages to convince that it's just part of the process, and everything will turn out OK in the end.
Groovin' track
Tomorrow
winds up this album, and its
exotic, atmospheric
strains would work well to finish out a film, or over the credits. Featuring sitar, ethnic flute, shimmering vocals, and synthesizer with a heavy pulsating beat promising "tomorrow is a new day." Amen!
The Jade Element is a gorgeous blend of three uber-talented musicians. It's intriguing twists on the traditional musical genres of soul, jazz, and gospel are the perfect counterpoint to your most sophisticated, impactful projects.
SmartSound is
Royalty Free Music
made easy!
Production Type
Sonicfire Pro 6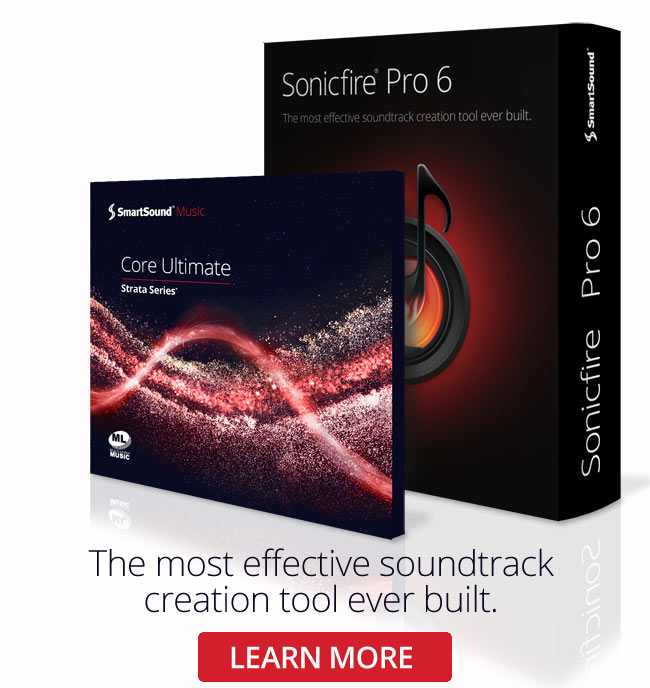 Sonicfire Pro 6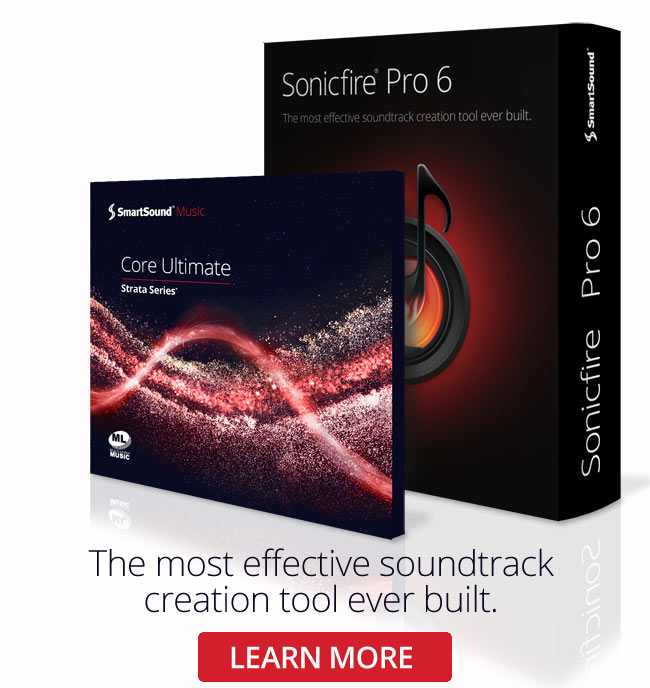 Genre
Featured Articles