Royalty Free Music Blog
New Album - Electro Beat
March 30, 2014
A variety of beat driven tracks, chilled out and cooked up hot, ready to serve over visuals that are just looking for some tempo to help them move.
Here are the tracks on the album
Grind, thump and bump your way to the dance floor with this rave-up-ready track. Your audience will feel the groove from bar one.
A slammin' beat takes the foundation below pulsing synth lines - all ready to rock the club.
This slick, smooth, dance-ready groove is ready to take the stage in your project, starring one infectious bass line to get the party started.
For that epic intro, this expansive and explosive slice of electronica can't be beat. Great for sporting events.
A brooding, infectious beat takes control as menacing leads swirl in and out of the picture. Great for when you need a dash of dark electronica.
Dance straight into the night with this groove-a-matic machine. Off-kilter pulses hover over a solid beat, just right for night-life raves.
Slippery, skittery beats coupled with piano pulses provide an oddly soothing foundation in this sophisticated electronic journey.
This addictive and funky groove will sink into your listener's ears like butter. Smooth and satisfying organ takes the main riff and leads.
An unassuming electronic intro gives way into a full-blown dance groove. In your face, and grabbing everyone's attention.
This competitive and driving juggernaut takes no prisoners on its way to the gold. Use in all things athletic.
Listen to the album Electro Beat »
SmartSound is
Royalty Free Music
made easy!
Production Type
Sonicfire Pro 6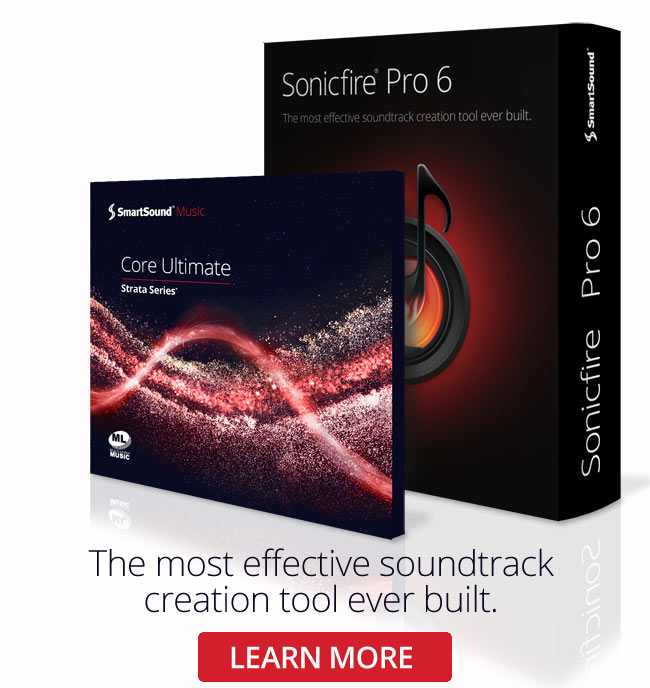 Sonicfire Pro 6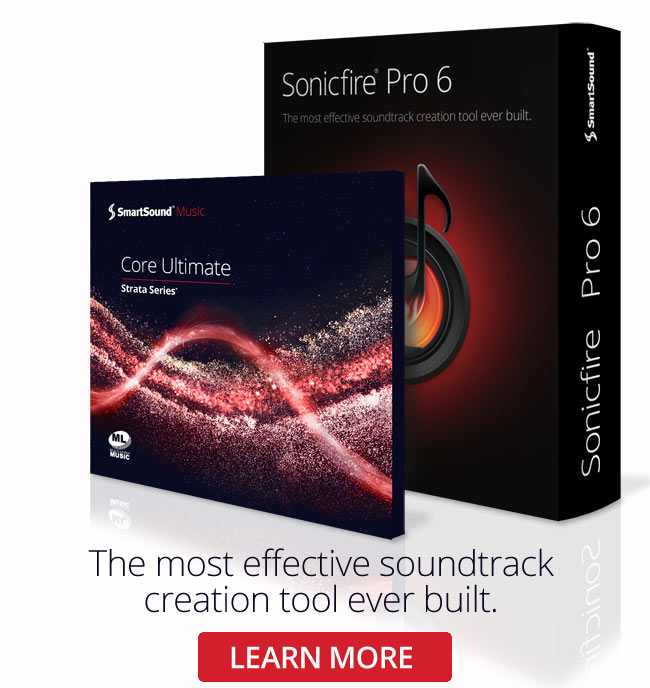 Genre
Featured Articles