Royalty Free Music Blog
Film Score Series – Rise to Power
July 17, 2014
Composer Amotz Plessner returns for his 5th gig with Smartsound, in his latest release Amotz Plessner & Friends Volume 5 – Rise to Power. His signature style runs the gamut from pop rock to orchestral, but always with a driving force that lets you know the scene or the characters within are making some moves!


Israeli native, Plessner spent his formative rock-and-roll years in Tel Aviv. He attended Berklee College of Music, and eventually co-founded commercial music production house, Coyote Hill, in Los Angeles. He has scored over twenty films, including Till Human Voices Wake Us, comedies such as Addams Family Reunion, and numerous TV series, including Pamela Anderson's "Striperella."

On this latest album the tension builds with hard-hitting Connection Failure a competitive, intense percussive score that lends itself to video games, storming the castle or when good finally faces evil. Powerful vocals back up this intensely ominous vehicle driving any action-drama project to an epic conclusion.

Everlasting Fire adds strong brass into the mix for riding into battle in your next film trailer, TV/film drama or video game needing bold, edgy action to convey the momentous occasion.

Don't miss Next Step to Success, an emotionally-positive track with orchestra, organ, piano and strings, building continuously to a fierce, hopeful conclusion; powerful and exciting for trailers, epilogues, sports sequences and action films. For similar tracks, see Olympic, from the Full Spectrum album, or Century Reign, from Plessner's Volume 4.

Powerful Rise to the Top, excels at scene transitions as well, with a simple drum beat ideal for trailers. Sonicfire's multi-layering and timing technology help you cut from scene to scene with accuracy and control of the level of drama required for your piece.

Belying its title, Tormented Seas' lively hypnotic strains will have you flying through the air or skimming just above the ocean waves on an upbeat note. Warlords marches to a gothic, ominous note with strings and choir building up to a final battle or fight sequence.

Whenever your project needs drama and heavy emotion the energetic intensity of Rise to Power will not fail to deliver the goods with professionalism and high epic style.

SmartSound is Royalty Free Music made easy.
Production Type
Sonicfire Pro 6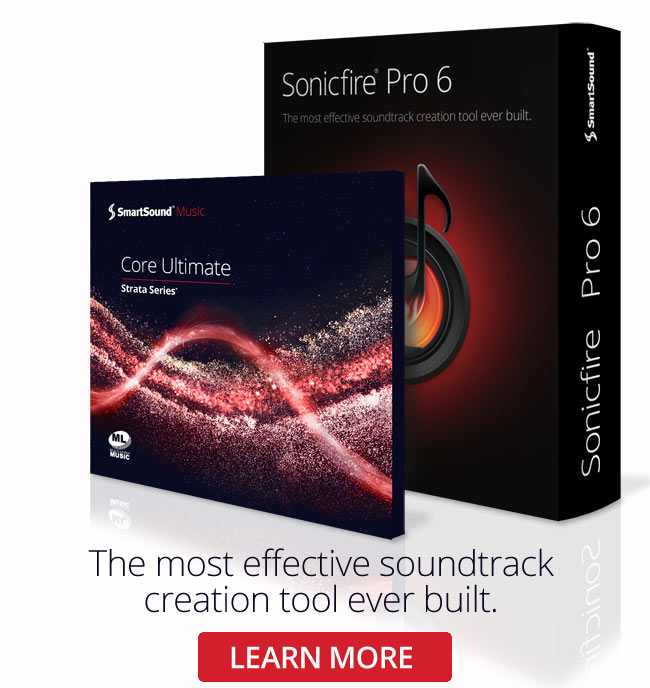 Sonicfire Pro 6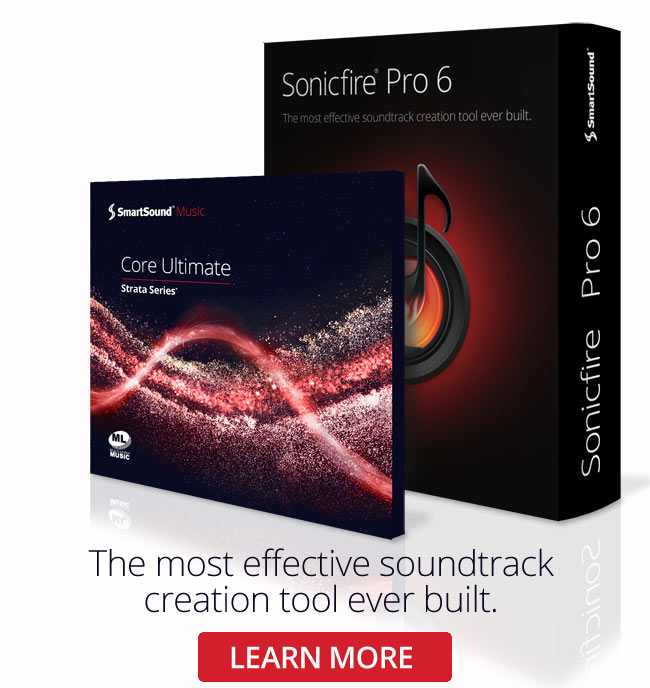 Genre
Featured Articles