Royalty Free Music Blog
New Classic Rock and Roll Album
June 29, 2012
It's no surprise Classic Rock and Roll cuts from Smartsound's new release sound like they just got off the 70's Rock Boat. Two-time Emmy winner Ron Komie, is the composer behind six of the songs on this rockin' album. Ron's diverse musical scores have been used in hundreds of TV shows, films, trailers and commercials, including Thick As Thieves, Click, Marley & Me, Fever Pitch, The View, Enlightened, Harry's Law, Amazing Race, and Shameless.

Before hitting it hard and fast, rock and roll laid a Foundation, with sweet Rock/Pop band melodies. Try this acoustic rock track for Commercials, Public Service Announcements, and transitional scenes in your video. Heartwarming Romantically Engaged, reminds of many other Smartsound tracks, and artists, even with its Classic Rock edge.

You might want to keep your tongue-in-cheek out for Bluesy Whiskey Bar Rock, (Well, the name about says it, right??) Retro rock and piano strike up a tune for a bar scene or dance, wherever old-time is sold.

Don't miss Who Rocks Who, a dueling-banjoes-style track, with acoustic and electric guitar duking it out instead, and use its fierce, competitive style to set the tone for your most exciting sports footage.

With a small nod to the Blues, Freight Train Coming, from Jordan Tarlow rocks it out with blistering electric guitar and hard drums. Harness its slammin' action for a chase scene, Indie Film, Home Video, or Sports background.

Intense Hard and Fast tears it up, too, with half-time and double time sections featuring rhythm and lead guitars, and hard-hitting drums. Bring it on for Commercials, Film Trailers, Video Games, or Action-Dramas.

Nostalgic, innocent Mature Sensation, by Guy Erez really comes off with a one-of-a-kind sound. Keyboards and acoustic guitar infuse this track with its slow, melodic groove, and unique style.

Classic Rock and Roll takes another departure in retro Southwest Boogie from Michael Radovsky. Its tremolo guitar strains sound serious as a showdown at sun-up, but don't take it too much to heart. It's made for country western scenes or vintage home videos, complete with tumbleweeds for atmosphere.

Classic Rock and Roll's diverse style really shines in this 12-track new release from Smartsound. An outstanding album from the man who knows how to turn Classic Rock and Roll into a virtuoso performance!

SmartSound is Royalty Free Music made easy!
Production Type
Sonicfire Pro 6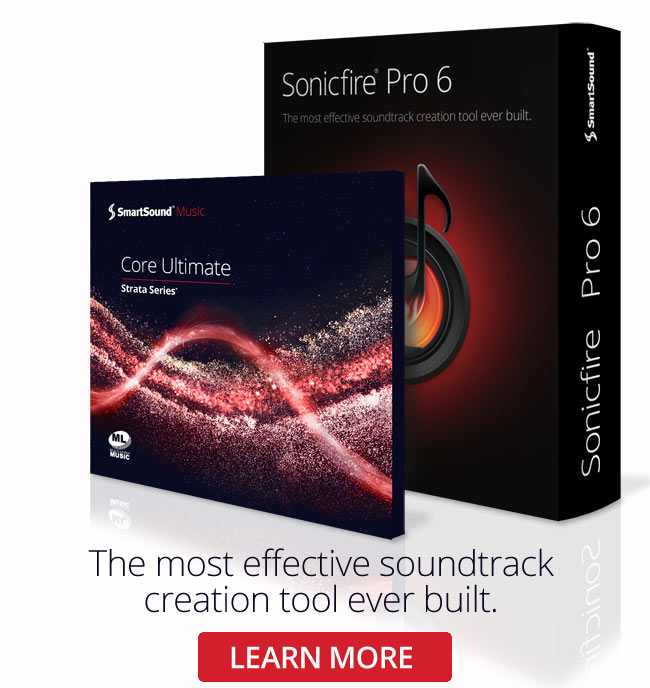 Sonicfire Pro 6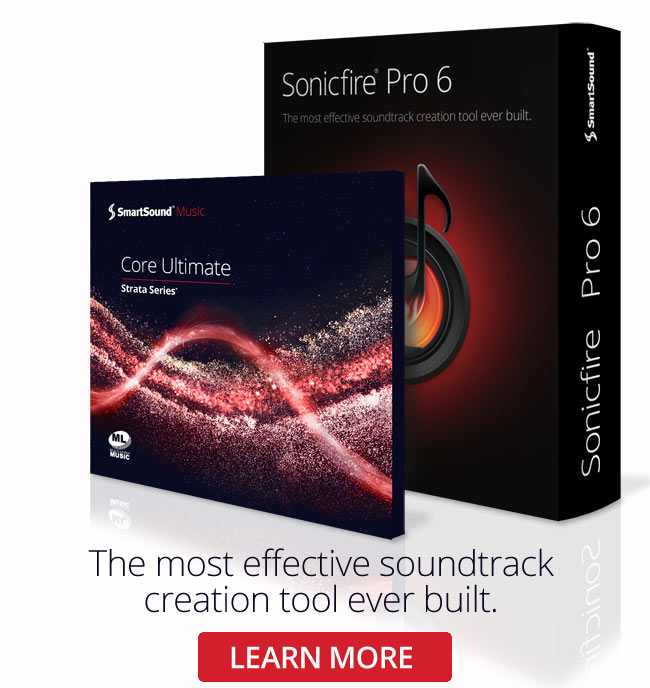 Genre
Featured Articles