Royalty Free Music Blog
New Album: Home Cooking
September 13, 2013
Years and years ago I took a magical trip to Europe as a teen (with 90 other Scouts!)  A charming middle-aged, formally-dressed couple entertained us in a restaurant we straggled into late in the day, with music just like you'll find on SmartSound's new release Home Cooking.  I vaguely remember a violin, and maybe a piano, but the enchantment of their gift to us I'll never forget.
They may have regaled us with gentle songs such as Off The Menu, a cultured violin track with mellow clarinet.  Jazz Combo uplifts this nostalgic number, perfect for evening soiree scenes.
Old-fashioned is the key word for Home Cooking, a collection of light, lively numbers in sync with good times videos, either Travel footage, Home Videos, or even Cooking shows…
Featured New Album: Home Cooking
Rollicking Hot Plate puts a spring in your step; I can see cheerful waiters down at the diner dancing your food out to you to its energetic strains.  That's what musicals are all about, right?  Heavy doses of festive unreality full of spirited song and dance?
Don't forget your cravat, and maybe your spats, for Proper Attire, a calm, leisurely backdrop that makes everything look easy. 
Special Sauce brings up a very modern, mundane idea—fast food—but this happy, upbeat trumpet-clarinet highlight of a song evokes anything but mundane.  Add a dash of nostalgic elegance from New Orleans in its glory days, when it was busy birthing its contribution to carefree jazz.  Special Sauce provides the perfect background to show passage of time with a montage of old-fashioned scenes.
In my humble opinion, the best cooking is that which someone else does, and a romantic dinner out, a Table for Two is the epitome of that delicious sensibility. Violin and clarinet lead the subdued yet lilting serenade.  Pair it with a classic cabernet for an elegant restaurant scene.
Who can we thank for whipping up the perfect atmosphere with these jazzy backdops in SmartSound's new recording, Home Cooking?  Robert "Bob" Mann is among the most sought-after studio musicians in the country, having toured and worked with artists ranging from Rod Stewart, to Celine Dion to Diana Ross, to James Taylor.  His film/TV credits include Something's Gotta Give, Father of the Bride, Geraldo, and Naomi Judd's "New Morning Show, among dozens of others.  Enjoy more of his work in his other Smartsound album, All About the Blues.
SmartSound - The Only Customizable Royalty Free Music Library.
Production Type
Sonicfire Pro 6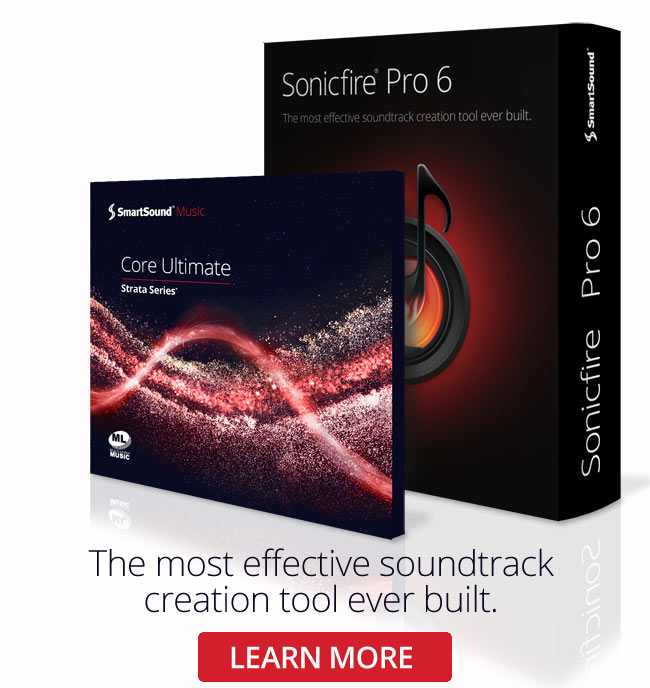 Sonicfire Pro 6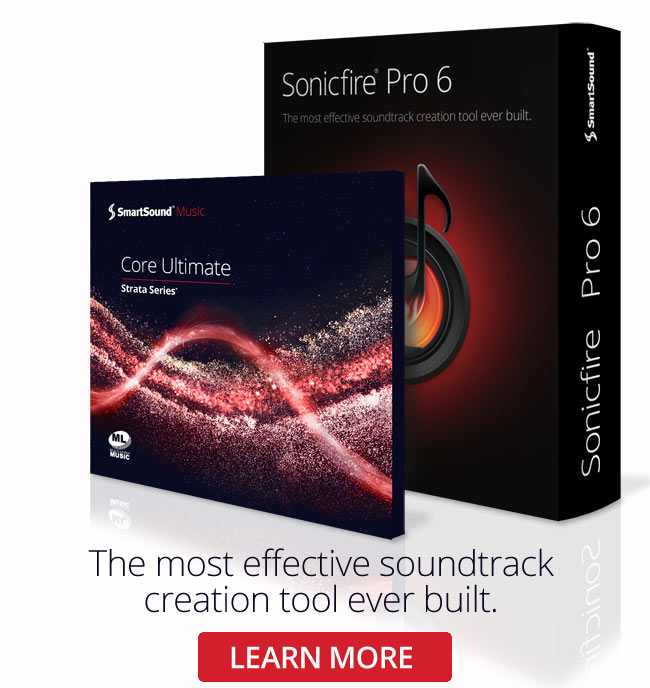 Genre
Featured Articles